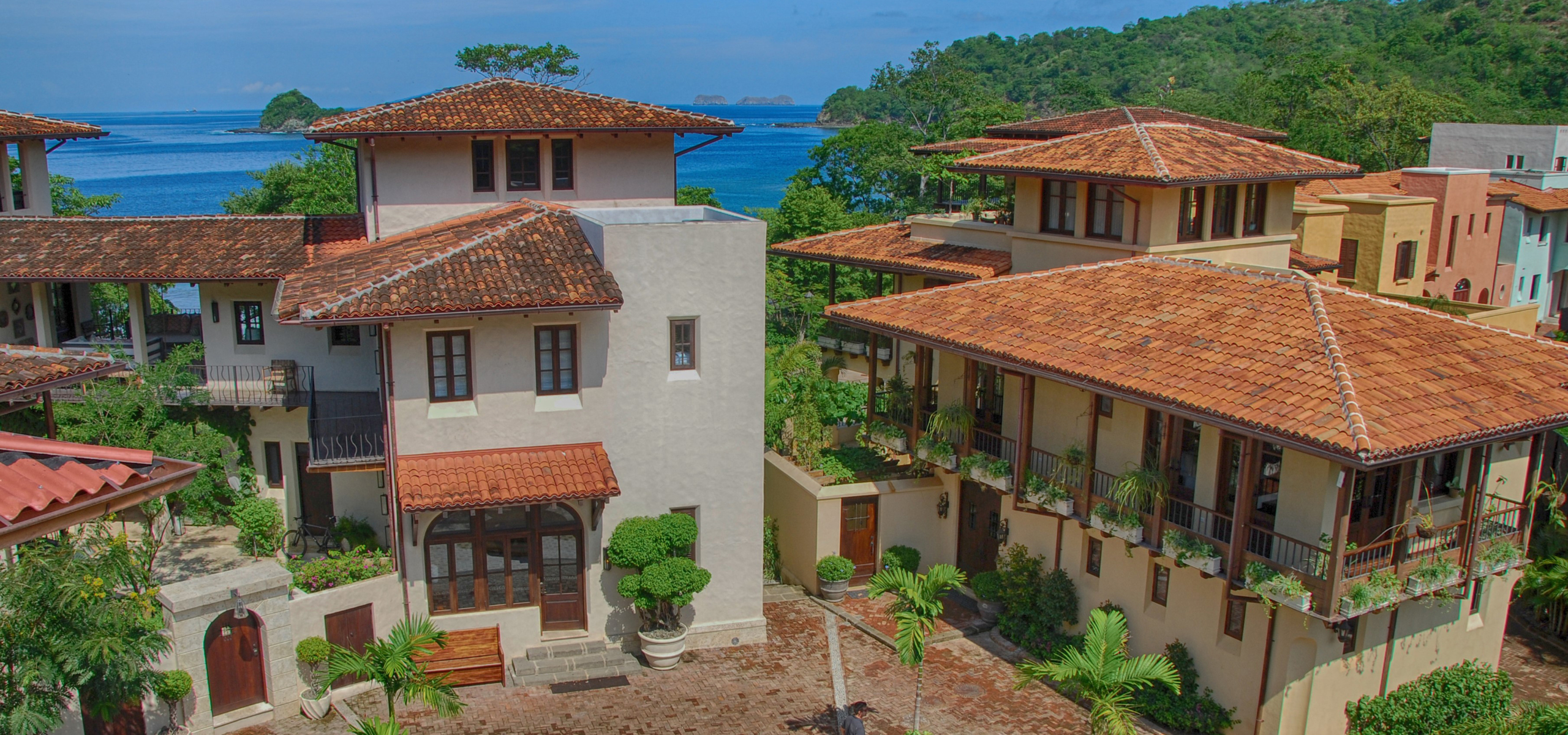 The Beach Town neighborhood of Las Catalinas in Guanacaste, Costa Rica, has been awarded the prestigious Charter Award from the Congress for the New Urbanism (CNU). The award was presented at the organization's 30th annual gathering, held in Oklahoma City, Oklahoma, March 23-26, 2022. The award was received by Beach Town's design team, which included: developer and Las Catalinas Founder Charles Brewer; Architect and Planner Bill Tunnell, founding principal of Atlanta-based TSW; Architect and University of Notre Dame Professor Douglas Duany; Senior Town Architect Sarah Bega; and the project's in-house design staff.
For the past 22 years, the CNU Charter Awards have recognized outstanding achievements in architectural, landscape, urban design and planning worldwide. Regarded as the preeminent award for excellence in urban design, the CNU Charter Award-winning projects represent major contributions to building more equitable, sustainable, connected, healthy, and prosperous communities. Winners are selected by a jury of distinguished designers, architects, planners, and scholars. This year, the focus of the awards was on projects that promote togetherness and inclusion.
Las Catalinas was conceived by Atlanta-based Brewer, the founder of MindSpring and developer of Atlanta's mixed-use neighborhood, Glenwood Park, which was also master planned by TSW along with Dover Kohl & Associates. Brewer and his investors purchased 1,200 acres on Costa Rica's Pacific coast in 2006, and invited TSW and Douglas Duany to coordinate the creation of a master plan for a walkable, sustainable resort town focused on the area's natural beauty. TSW also designed the town's hardscapes and public spaces, as well as some of the homes, and continues to work on the master plan and detailed design for Las Catalinas' future neighborhoods.
"Fifteen years ago when Charles and the design team created the concept for Las Catalinas, we were inspired by traditional Mediterranean hill towns which grew organically over the centuries," said Tunnell. "Like those ancient towns, the streets, paths and alleyways of Las Catalinas are designed for walking and cycling, and the structures are created in harmony with nature. The bold decision to eliminate cars from most of Las Catalinas was transformative, and immediately created an easy sociability within the town as people stroll through the community and children safely play outside. The absence of vehicle noise allows the sound of the surf, birds, animals and conversations to be heard and enjoyed. I am proud that my firm and I played a part in the visioning and creation of this extraordinary town, and gratified that our work has been recognized with a Charter Award from the Congress for the New Urbanism."
The first completed neighborhood at Las Catalinas is Beach Town, a picturesque collection of homes, plazas, a small hotel, restaurants and shops. When completed, Las Catalinas will comprise a tight-knit, architecturally rich series of beach and hill neighborhoods that hug the contours of the land and preserve the area's spectacular ocean and mountain views.
Residents and visitors will enjoy both large and small private homes, hiking and bicycle trails, shops, restaurants, beach clubs, small hotels and inns, splashing fountains, parks and recreational facilities, all interwoven with nature. There are no high-rise buildings in Las Catalinas, and the entire development is environmentally friendly in terms of energy and resource efficiency, water usage, water treatment, storm water control, and enhancement of wildlife habitats. Over 80 percent of the total acreage will remain in a natural state, further strengthening the ecological principles on which Las Catalinas was designed.
For more information about Las Catalinas click here.