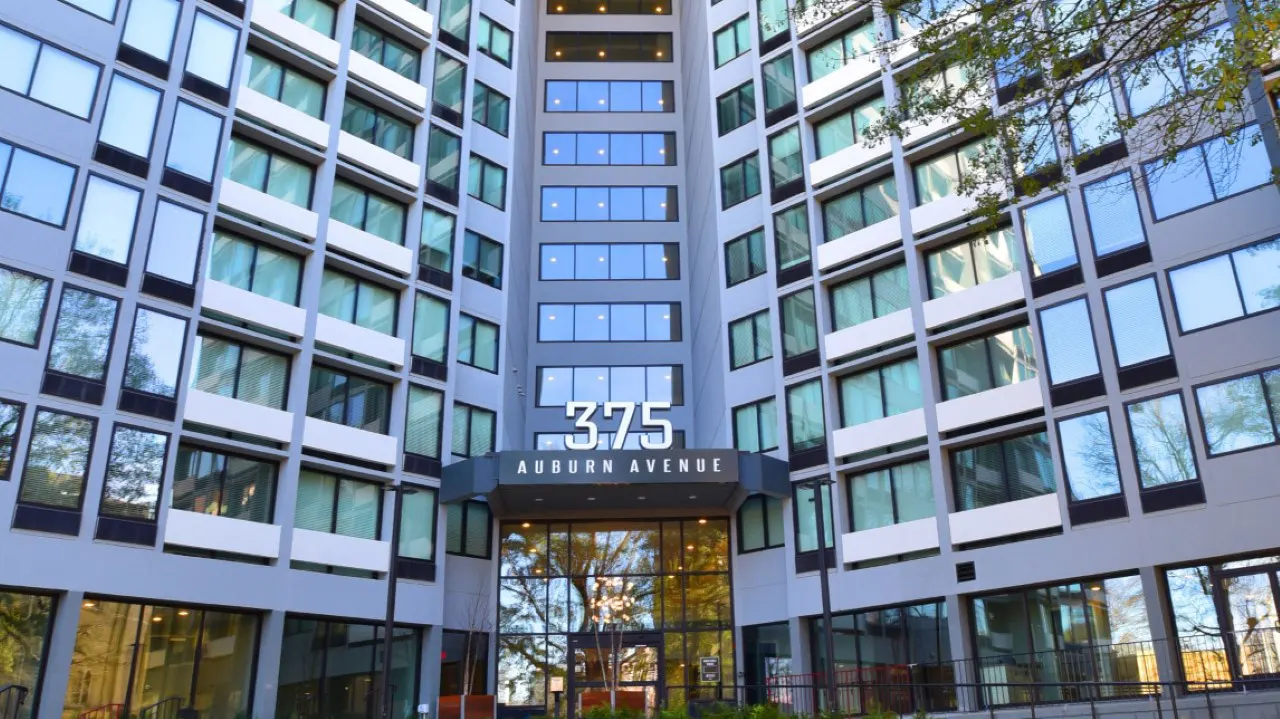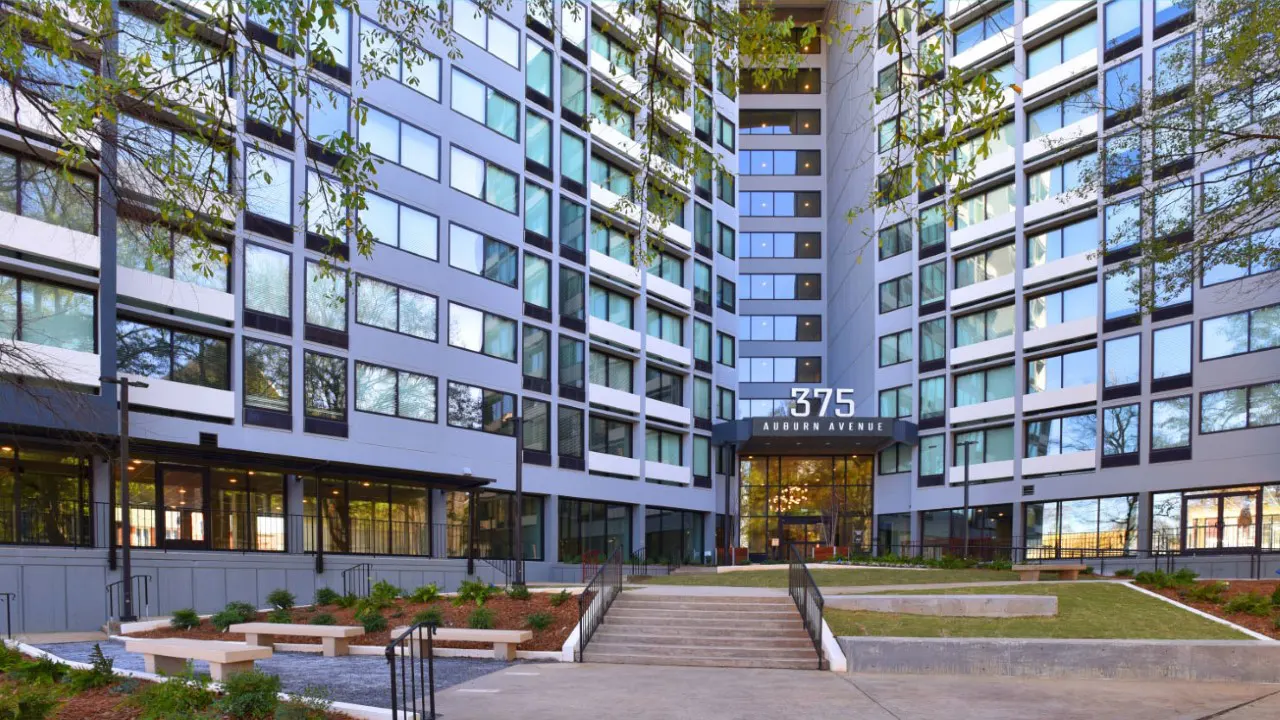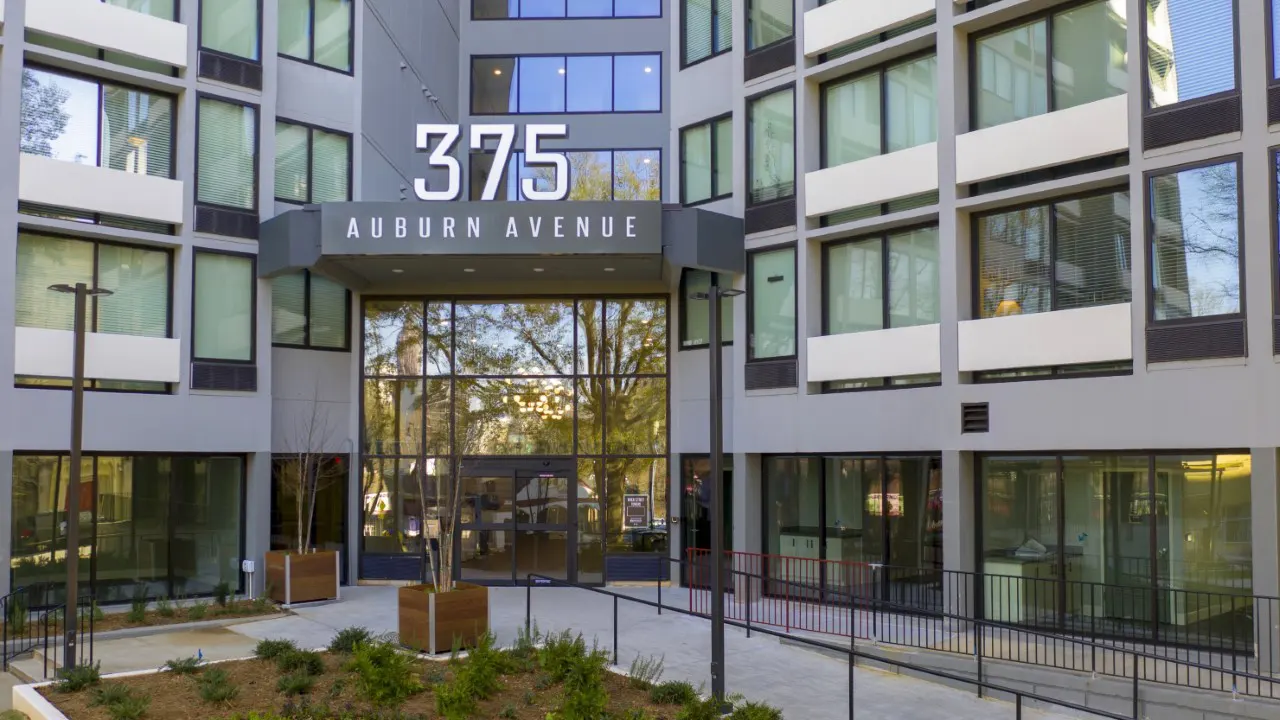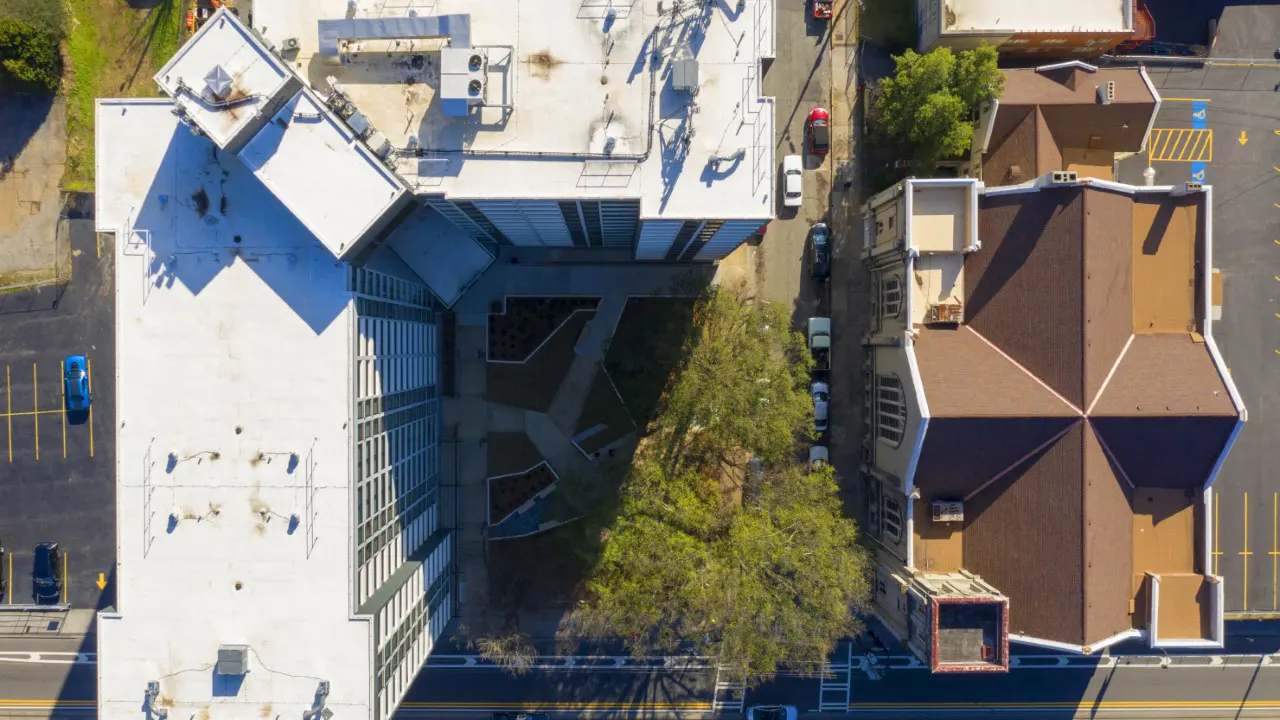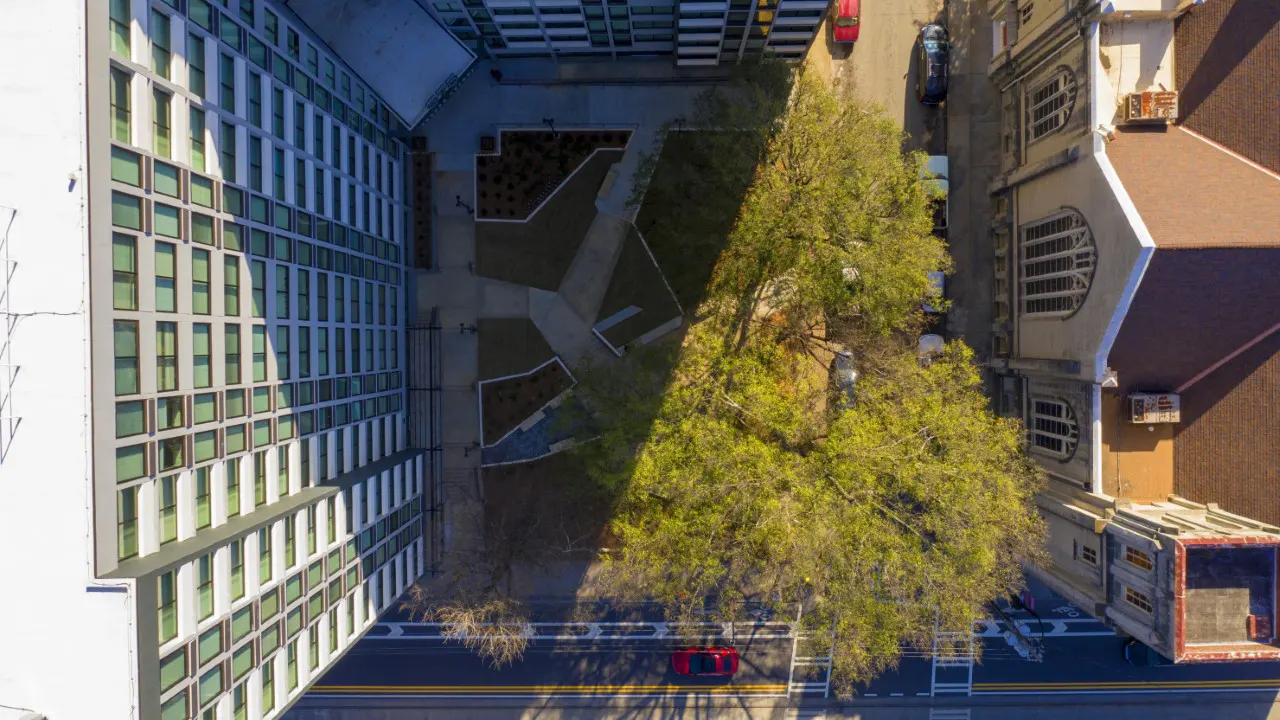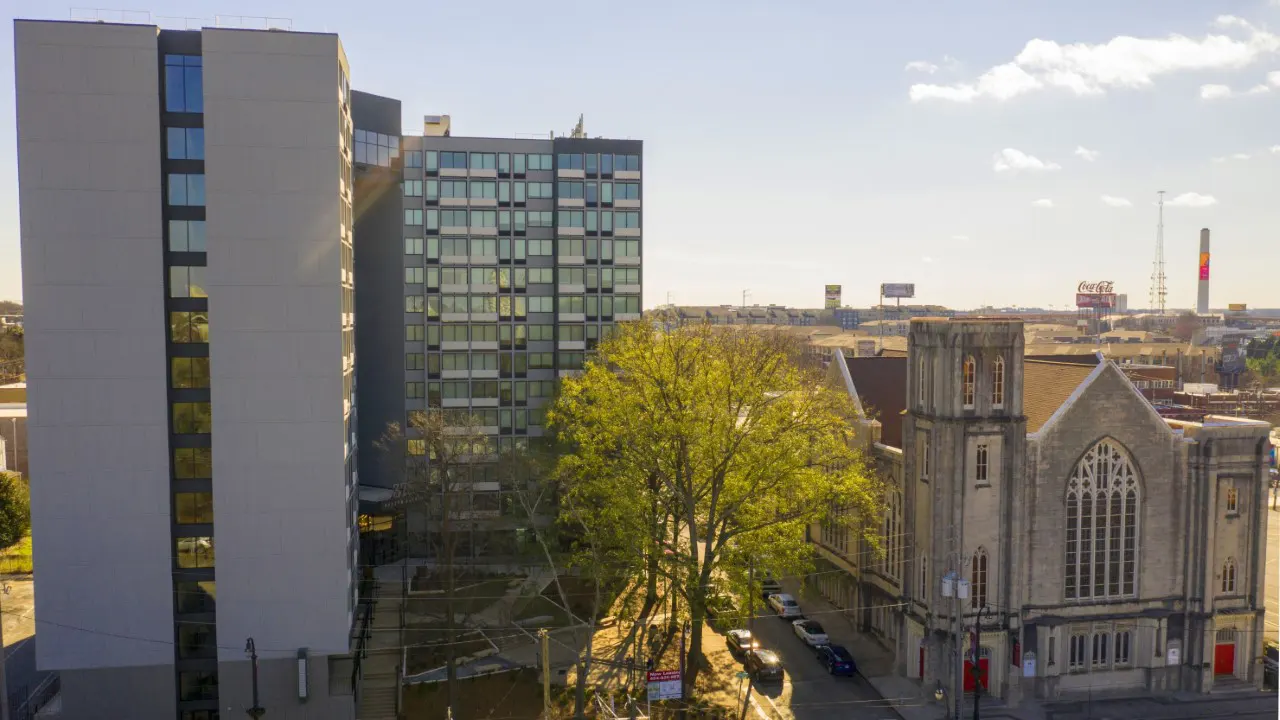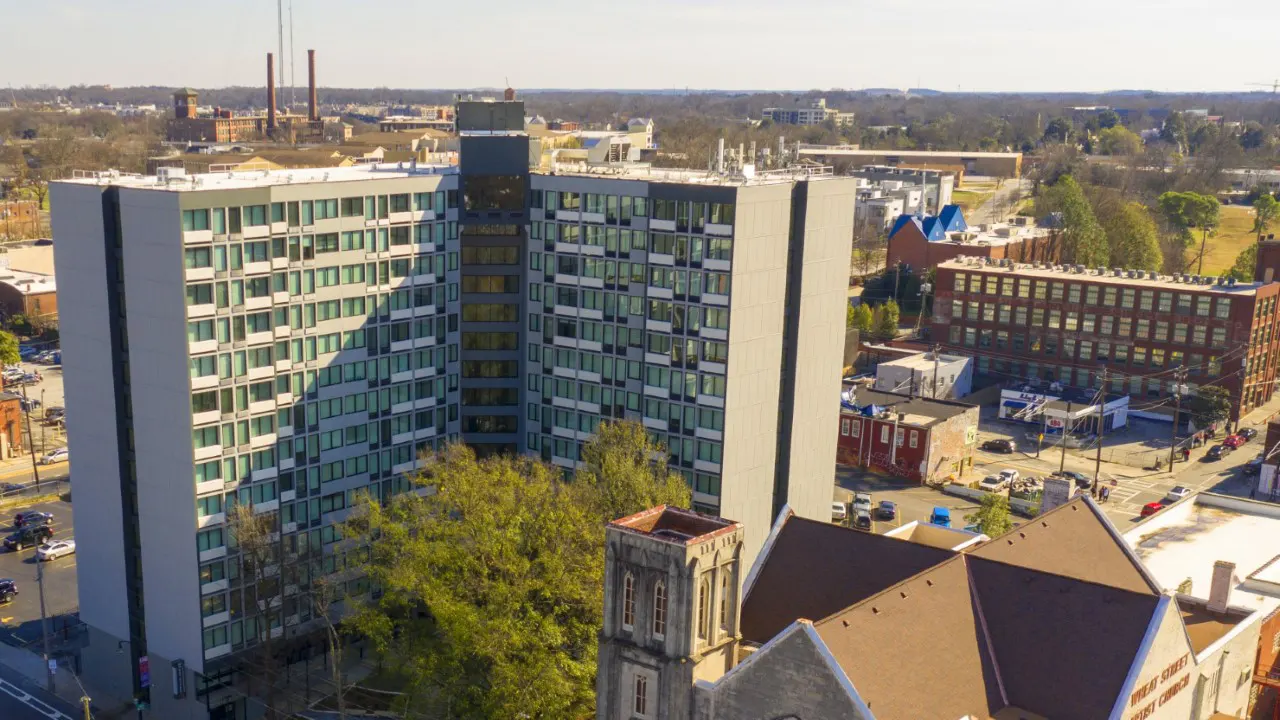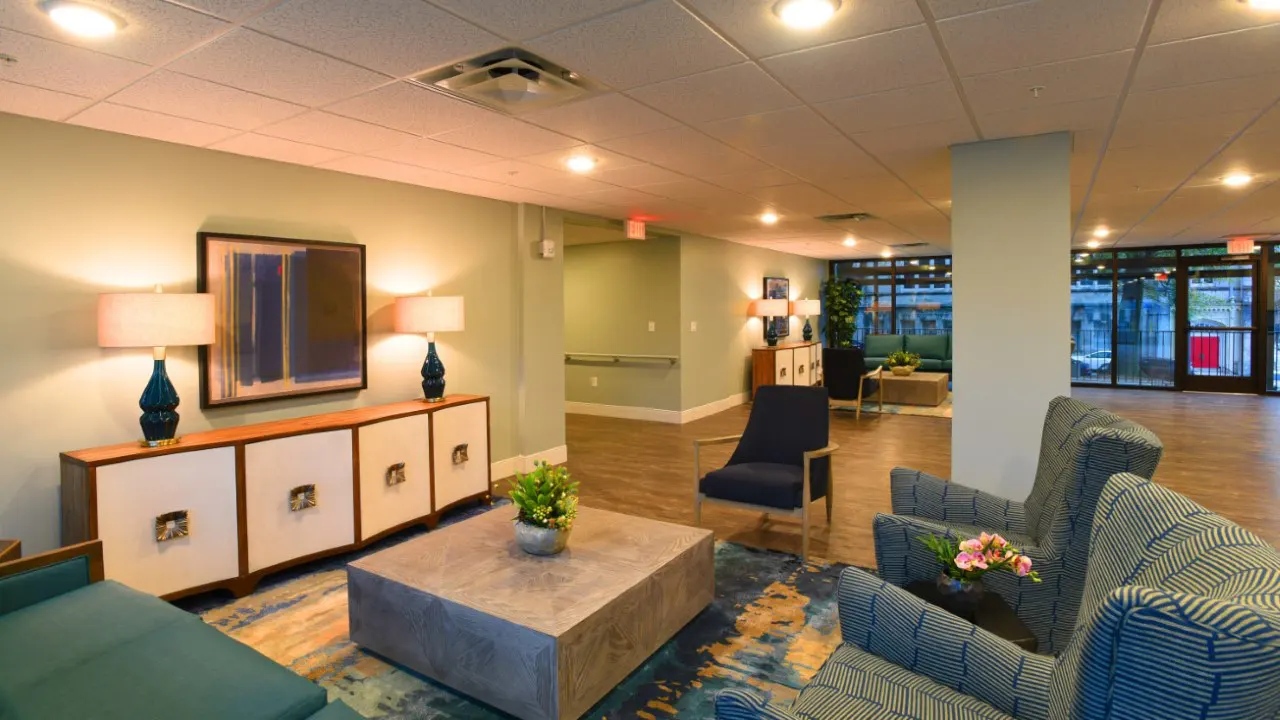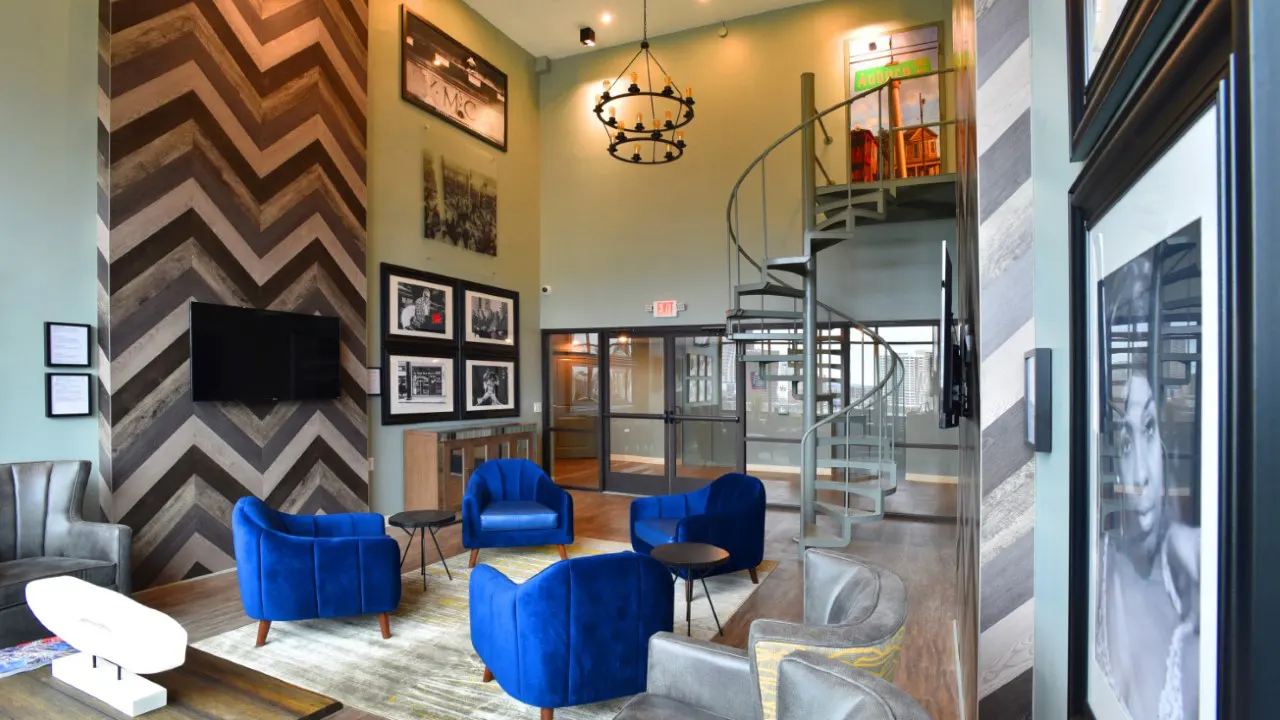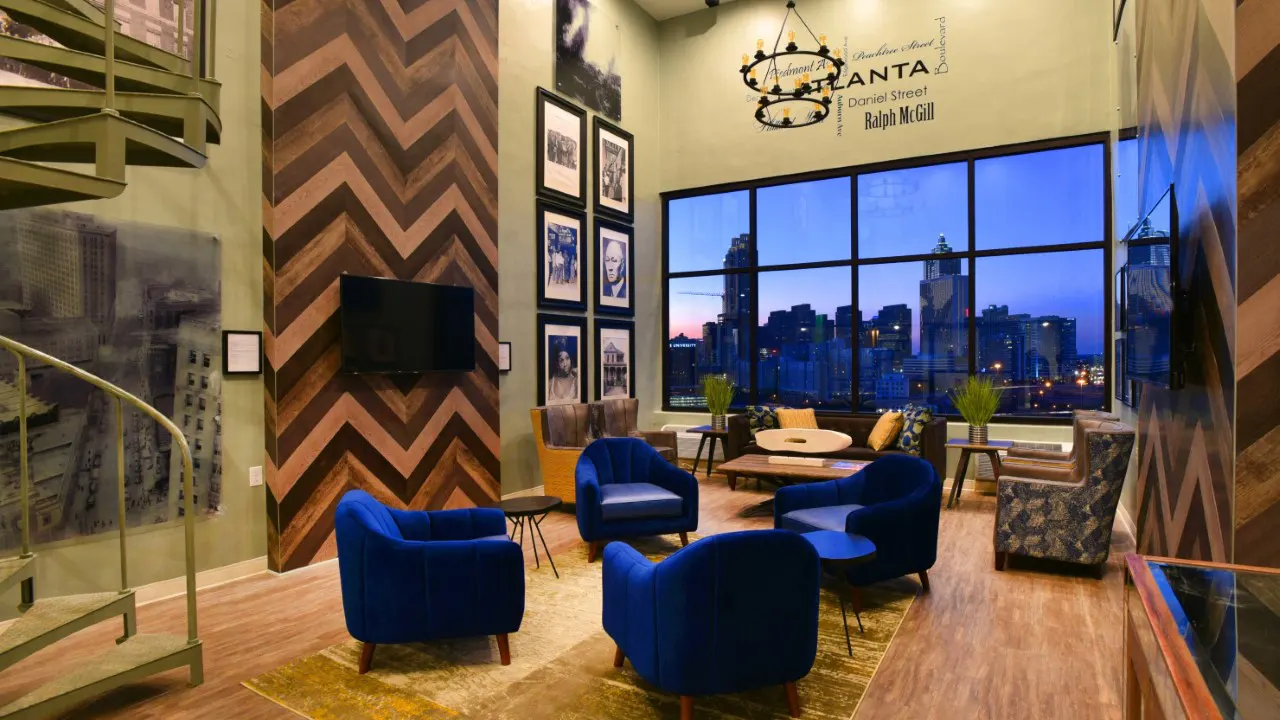 Description:
The Wheat Street Towers is a renovation project of a 1973 apartment tower located in the Martin Luther King, Jr. Historic District of Atlanta, just a stone's throw away from the Martin Luther King, Jr. National Historic Park. The original building is an L-shaped concrete tower that included 208 units over 14 stories. The renovation project aimed to bring the units and common areas up to compliance with a host of regulations that have been adopted since its initial construction, including new fire codes, Fair Housing, UFAS, and ADA.
In addition to bringing the units up to compliance, the renovation team took the opportunity to modernize the look and function of the units. They increased the size of the kitchens and opened up the interior spaces as much as possible. The units were converted to age-restricted units for low-income residents, funded in part through the federal Low-Income Housing Tax Credit program.
The renovation also included the creation of new amenities for the residents. A new sky lounge was built with impressive views of the city and an array of historic memorabilia highlighting the history of the area and of prominent African Americans in the country. On the first floor, a new multi-purpose theatre room complete with vintage movie posters, and a gathering space with an associated warming kitchen were added. An updated computer lab provides wheelchair accessible workstations, a new fitness room, a game room, and a new community room were also part of the updates.
In all cases, the team widened access to make room for wheelchairs and motorized scooters and opened up the interior space to create a more visual connection between areas. The renovation project not only brought the building up to compliance with regulations but also improved the living conditions and amenities for the residents and provided a sense of community and history. The Wheat Street Towers serves as a great example of how an older building can be renovated to meet the needs of the community and enhance the living experience for the residents.