TSW 2016 Retreat Recap
On November 3rd and 4th, TSW held our annual company retreat to review marketing efforts and projects from the past year, tour some of our recent projects, and squeeze in a little fun.
Thursday started off with our marketing review, looking at proposal stats, social media, conference presentations, and other public relations efforts. We then reviewed notable projects for each studio, which was a chance for new staff to hear about projects from the past year and for everyone to find out what other studios have been working on. We also facilitated a 3D graphics roundtable to get feedback and direction for 3D capabilities and new software. Lastly, we wrapped up the afternoon with the principals' session, which included responses from questions that had been submitted by staff prior to the retreat.
On Friday, we headed to Lawrenceville to tour Lawrenceville Lawn and Cornerstone on the Square. Lawrenceville Lawn is a 5.5 acre park, designed by TSW, which is the first phase of the Jackson Street Master Plan to redevelop a significant portion of the downtown area. The park's main feature is an amphitheater for community and regional events.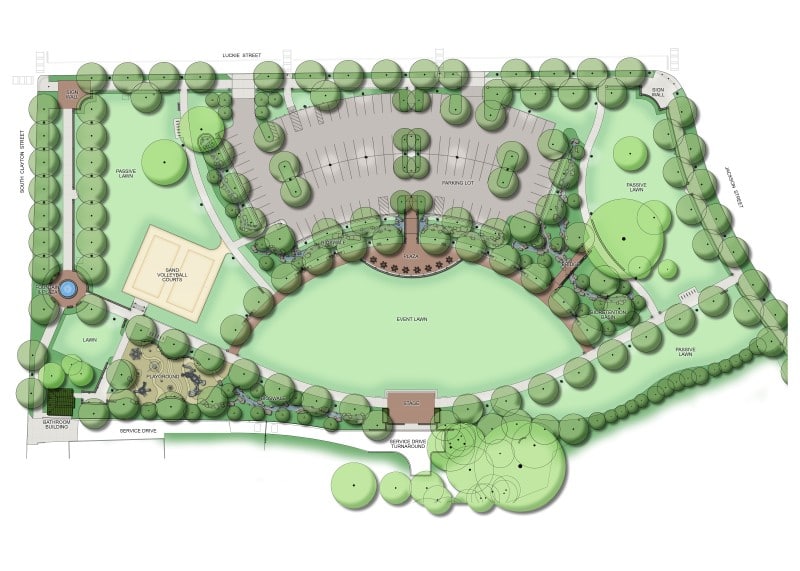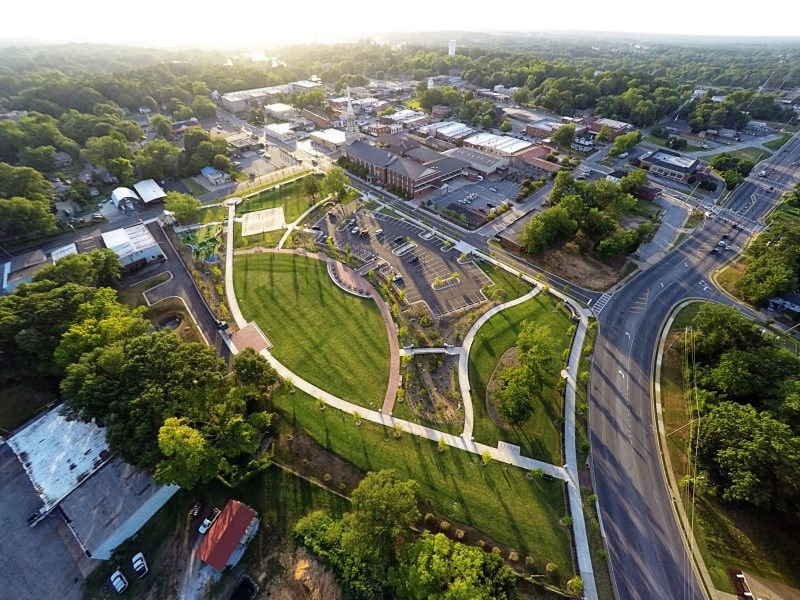 At Lawrenceville Lawn, we heard from Lawrenceville DDA Chair, David Still. He gave a recap of the project and discussed other exciting projects that are coming to Downtown Lawrenceville in the near future.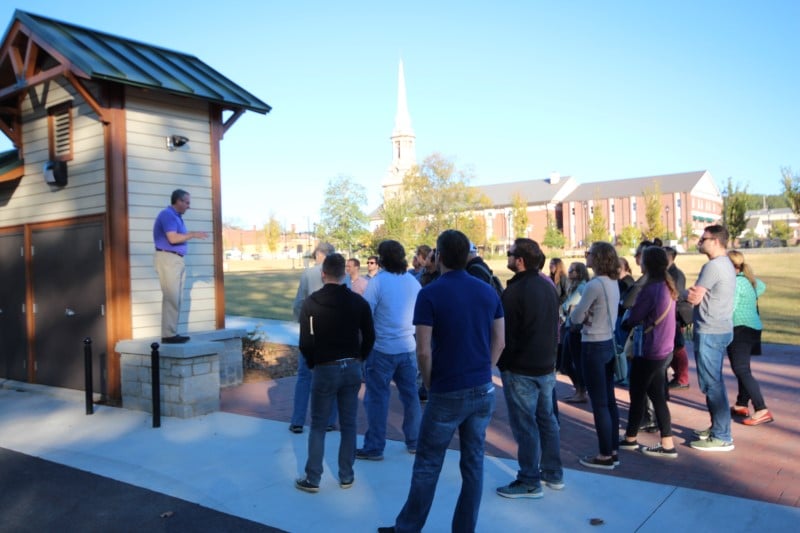 We walked the park and tested out the play equipment.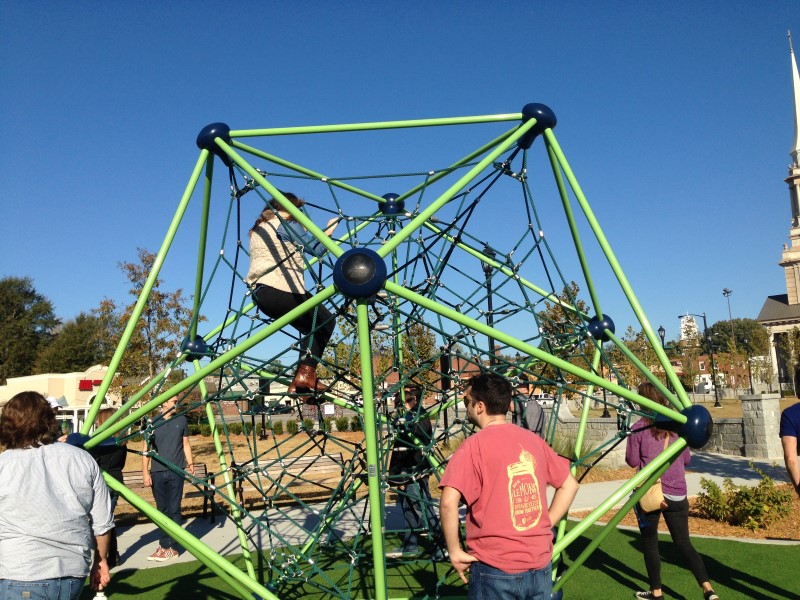 We then headed over to Cornerstone on the Square, a mixed-use project a couple of blocks from the Lawn. TSW's Architecture Studio designed the building, which includes a mix of townhouses and retail space that has been converted to flexible work space and meeting areas.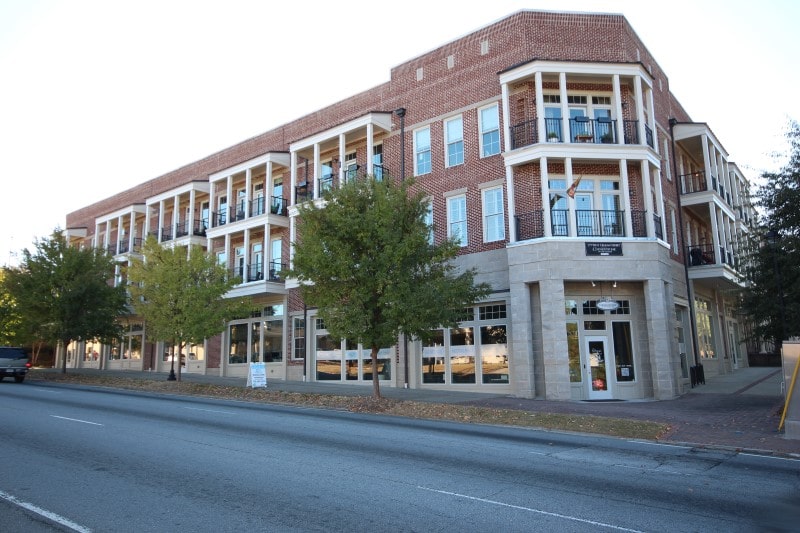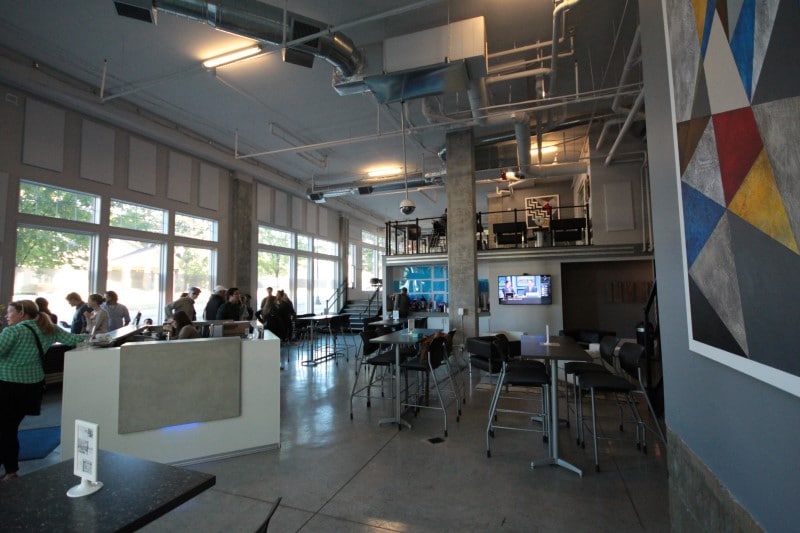 Next up was Downtown Duluth. TSW's Planning and Landscape Architecture Studios have been involved with redevelopment work there for the past year or so. We got a tour from Chris McGahee, Duluth's Economic Development Director, checking out Parsons Alley, Main Street streetscapes, and a couple of historic buildings under renovation.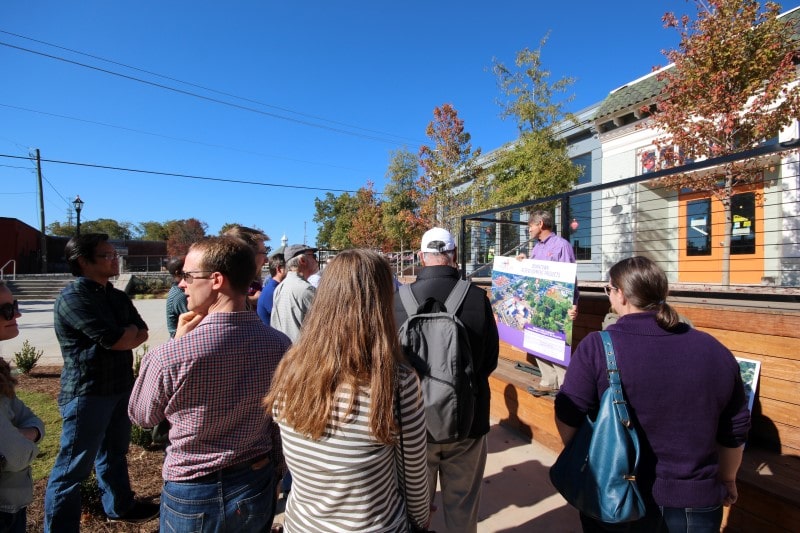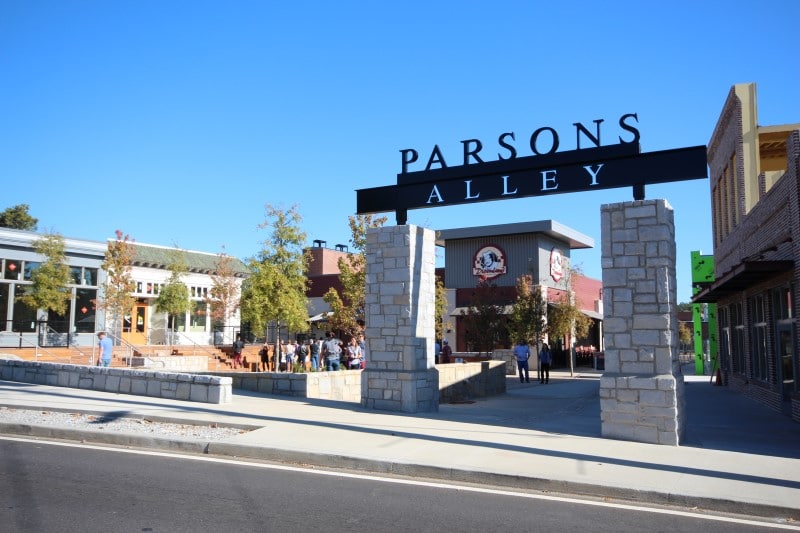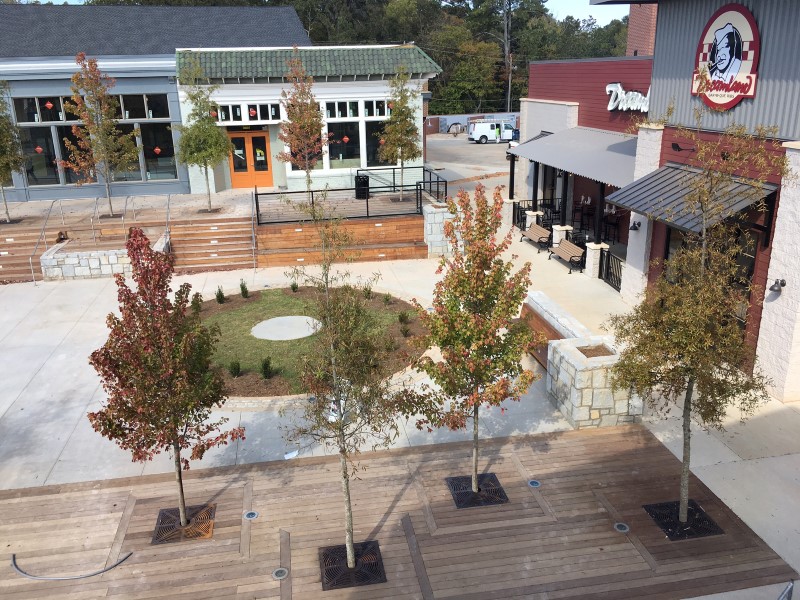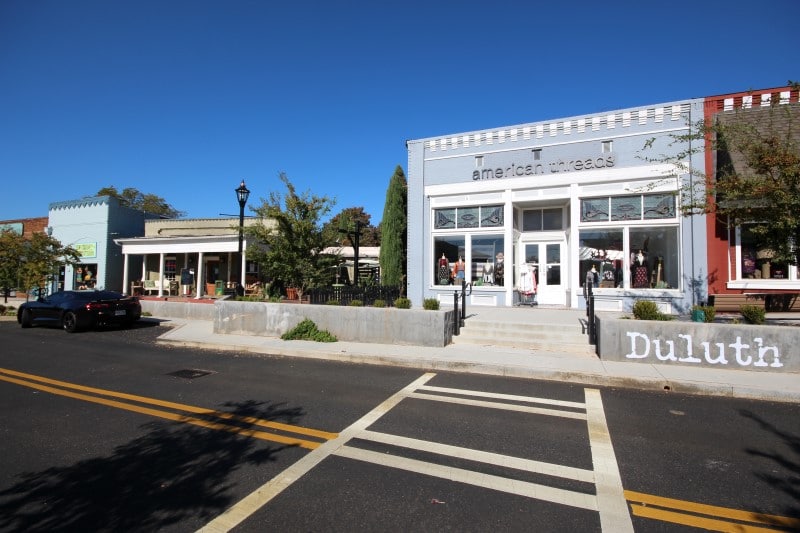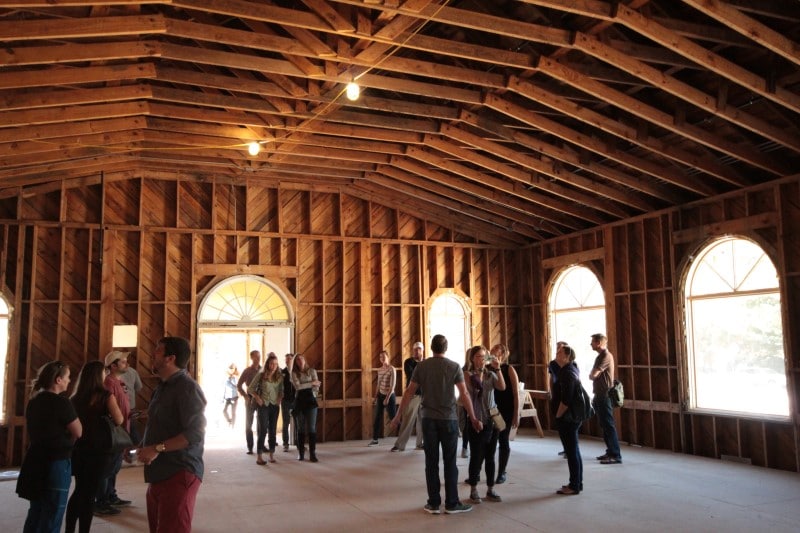 After Duluth, we made a quick stop at Gwinnett Place Mall. Bill Tunnell has been working with a private developer to look at potential redevelopment scenarios for the mall structure and surrounding parking.
Our last stop was Laser Quest where we played three intense games of laser tag: an individual game, the three main studios against each other (Architecture won), and then two teams chosen by the top scorers.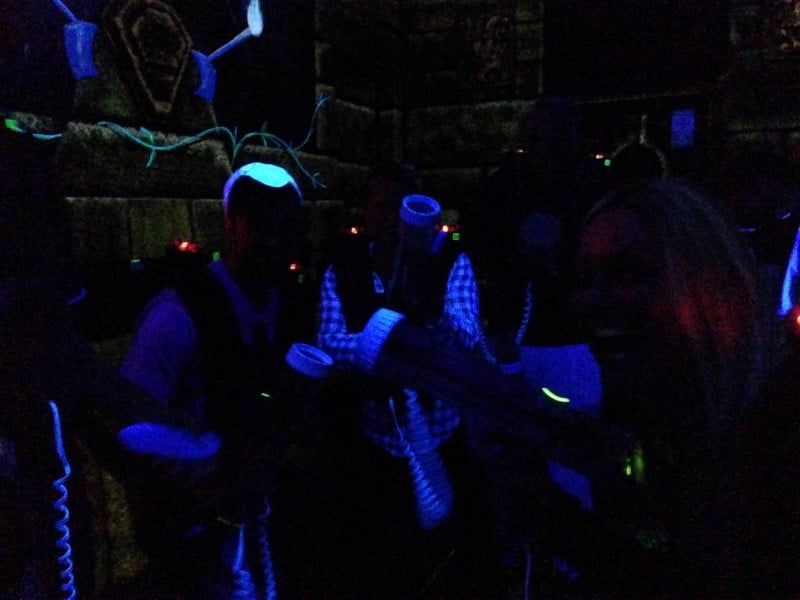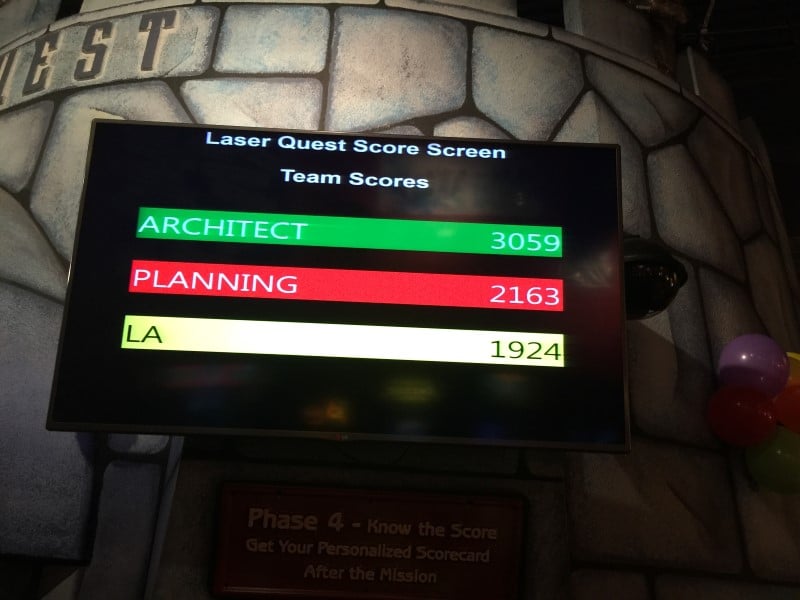 Until next year, Alex Fite-Wassilak holds the laser tag title. Congratulations, Alex!