Yarn Bombing at 5 Points MARTA Station
This past Saturday, TSW led a creative public art installation at the Five Points MARTA Station plaza by employing the technique of yarn bombing. Yarn bombing, also known as yarn storming, guerrilla knitting, kniffiti, urban knitting, or graffiti knitting, is a type of street art that uses colorful displays of knitted or crocheted yarn instead of traditional graffiti materials like paint or chalk.
The yarn bombing of the Five Points MARTA Station plaza involved a group of volunteers who came together to knit and crochet colorful designs that were later hung up in public spaces. The installations ranged from small individual pieces to larger, collaborative designs that covered entire benches and railings. The result was a vibrant, eye-catching display that transformed the space into a cozy and colorful environment.
The yarn bombing event was a fun and engaging way to bring people together and encourage community participation in public art. By involving members of the community in the creation and installation of the artwork, TSW was able to create a sense of ownership and pride in the public space.
Public art installations like yarn bombing are becoming increasingly popular as a way to engage communities and transform public spaces. The use of bright colors and creative designs has a positive impact on the environment and can help to create a more enjoyable and attractive space for everyone to enjoy.
Overall, the yarn bombing of the Five Points MARTA Station plaza was a great success, thanks to the efforts of TSW and the volunteers who participated in the event. It's an excellent example of how creative and engaging public art can help to transform and revitalize public spaces, making them more inviting and enjoyable for everyone.
Check out the pictures below…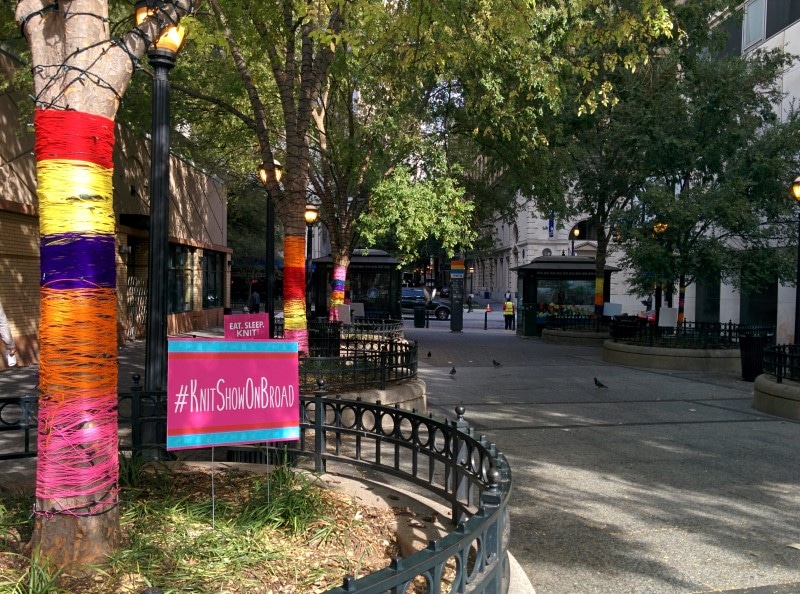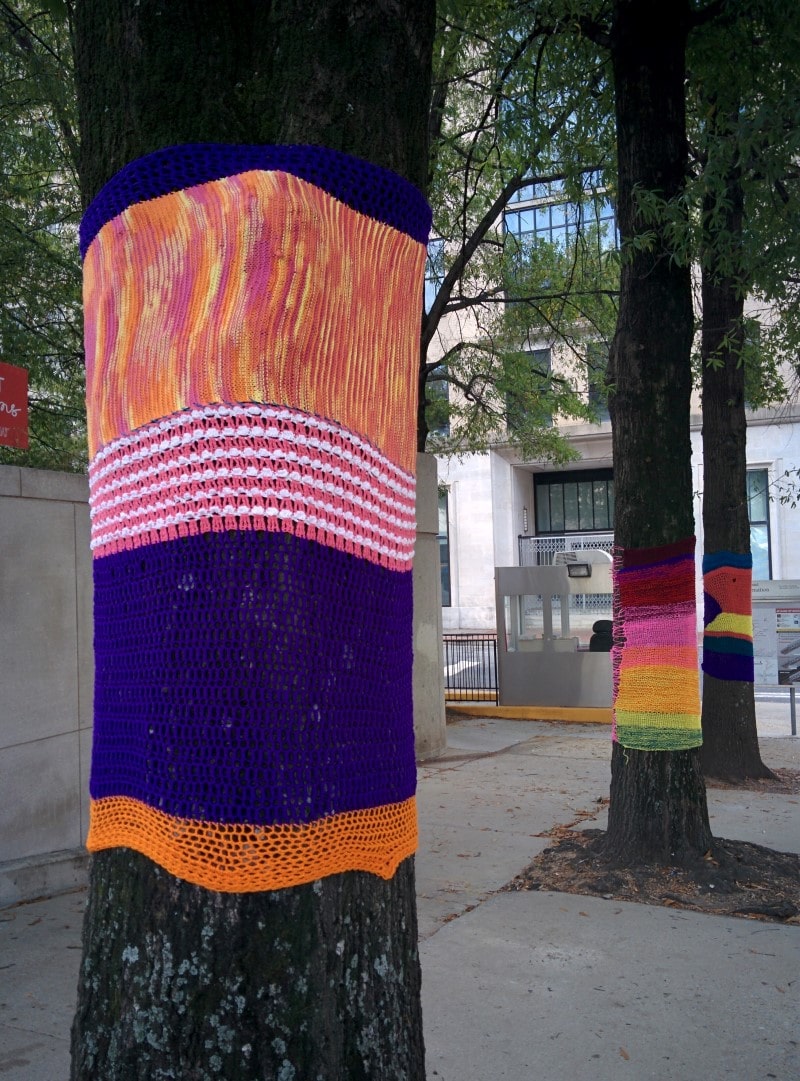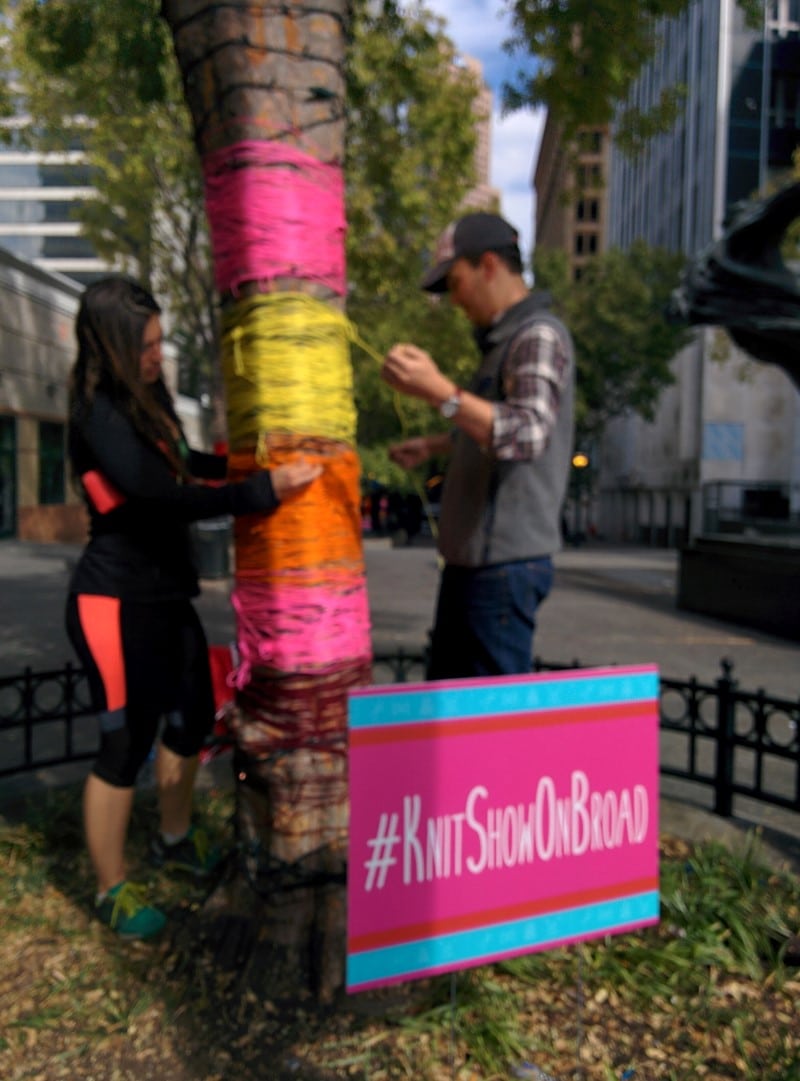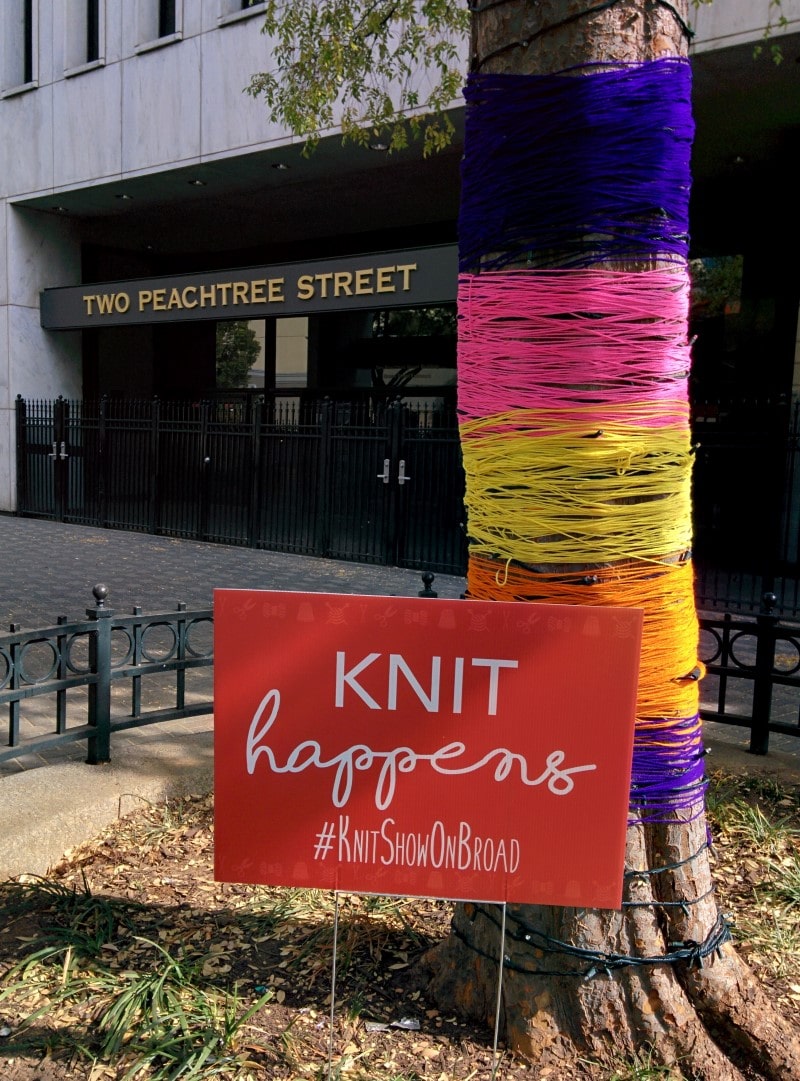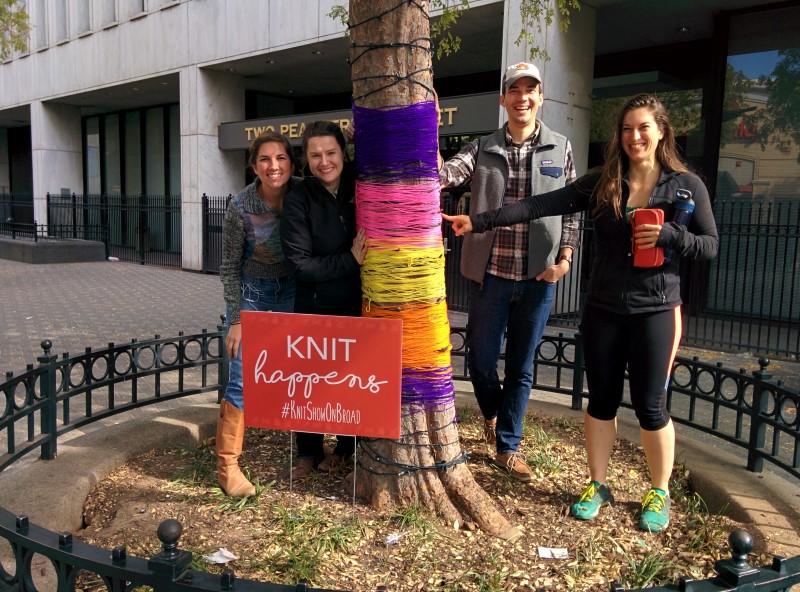 Yarn Bombing at 5 Points MARTA Station