TSW Congratulates Erlend Andvik for CNU Student Merit Award
TSW is thrilled to congratulate Erlend Andvik and his classmates from Andrews University on receiving the Congress for the New Urbanism Student Merit Award for their El Nexo Martín Peña project. The award-winning project focuses on eight neighborhoods in San Juan, Puerto Rico, which were severely affected by Hurricane Maria. The students worked with local community leaders, organizations, and national experts to create a comprehensive development plan that would restore the neighborhoods and improve living conditions for the residents.
The plan involved dredging the Caño Martín Peña waterway to improve environmental conditions and infrastructure for better sewer and storm drainage systems. The students also addressed the challenge of relocating 1,000 residents while improving access to public spaces, walkways, and other community redevelopment opportunities. Their plan was designed to reflect the needs of the neighborhoods after the waterway was improved, with a focus on creating a sustainable and livable community.
Erlend Andvik, an architectural designer in TSW's Architecture Studio, played a key role in the El Nexo Martín Peña project. His expertise in architectural design and community planning helped to shape the project's development plan, which is already having a positive impact on the San Juan community. The Congress for the New Urbanism Student Merit Award is a testament to the team's hard work and dedication to creating sustainable, livable communities.
Overall, TSW is proud to have Erlend Andvik as part of the team and to have contributed to this award-winning project. The El Nexo Martín Peña project serves as an inspiring example of the power of collaborative community planning and development. It is projects like these that drive TSW's commitment to sustainable design and community building.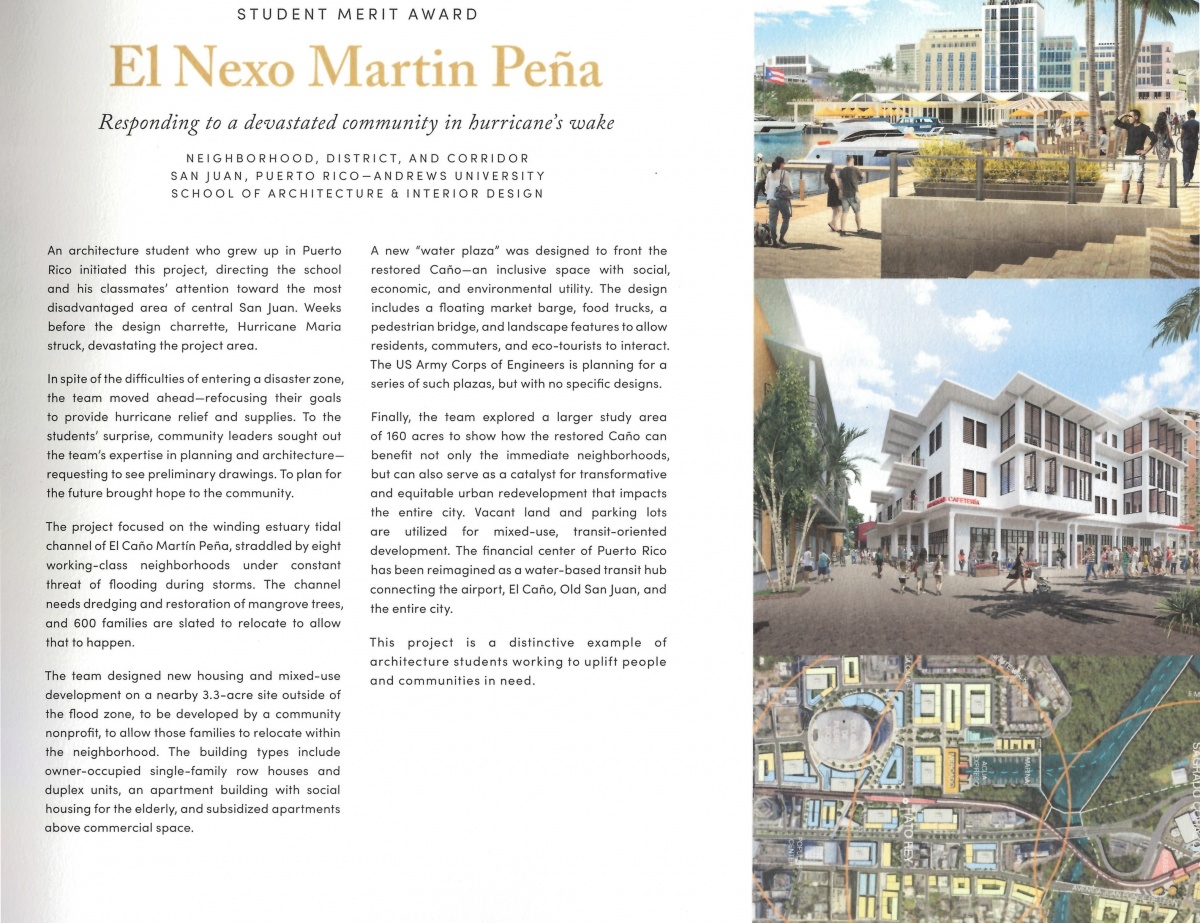 TSW Congratulates Erlend Andvik for CNU Student Merit Award