TSW Hosts UGA LA Students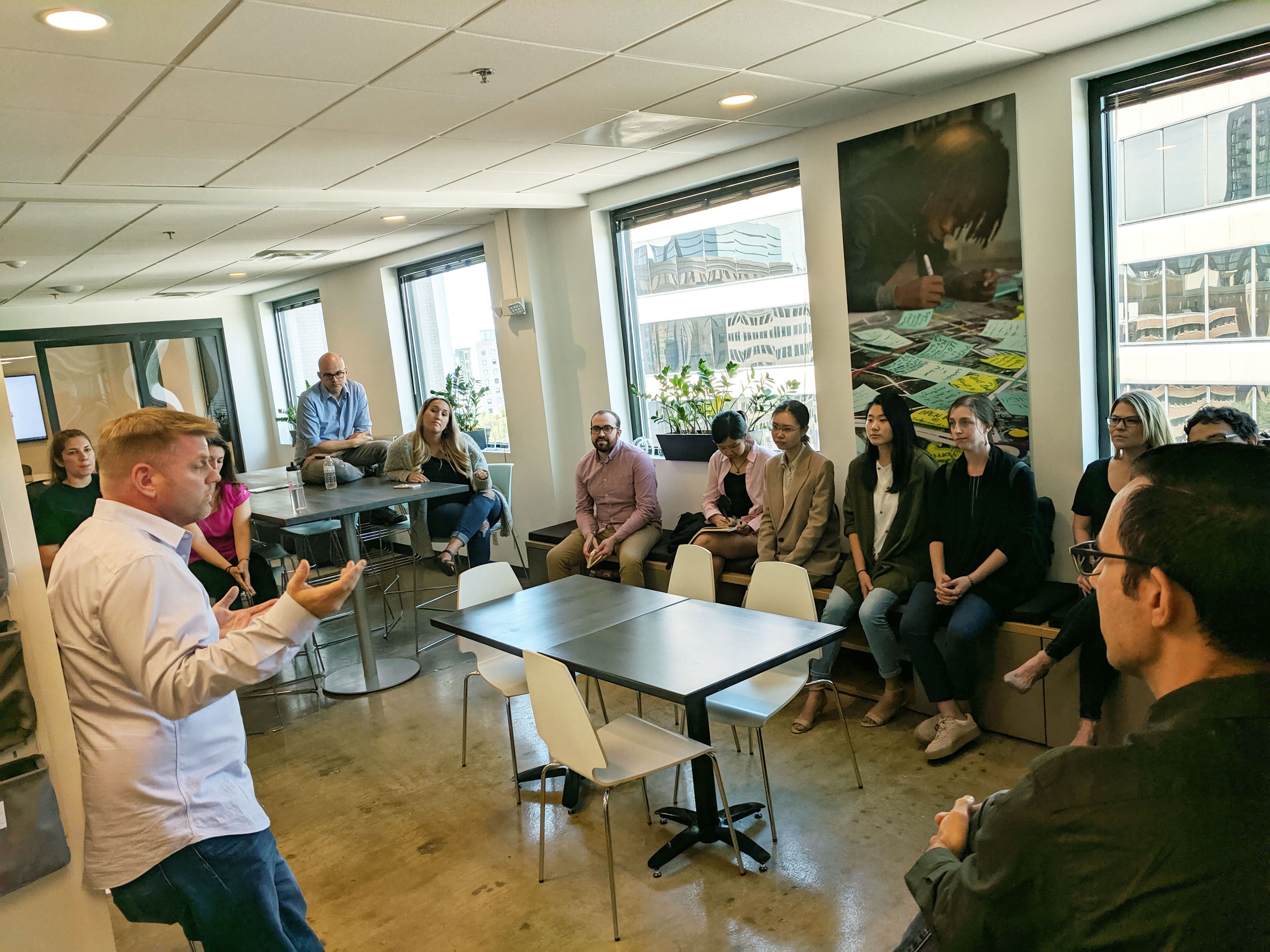 TSW recently welcomed a group of seven landscape architecture students from the University of Georgia's College of Environment + Design to its office. The purpose of the visit was to give the students a glimpse into the work culture and multidisciplinary approach of a boutique design firm like TSW.
During their visit, the students had the opportunity to interact with the Landscape Architecture and Planning Studios and engage in conversations about various aspects of professional practice and design theory. The team at TSW answered the students' questions and shared their experiences, giving the students a chance to learn from seasoned professionals.
The visit also included a site tour of the newly constructed North & Line project located between the Atlanta BeltLine and Historic Fourth Ward Park. The team discussed the project's unique features and the low-impact development (LID) best practices incorporated into the design. The students had the opportunity to learn about the challenges and opportunities involved in designing sustainable and functional outdoor spaces.
Overall, the visit was a great success, and the students left with a better understanding of what it takes to be successful in the landscape architecture and planning industry. The opportunity to engage with professionals in the field and learn about their experiences firsthand is an essential part of any student's education, and TSW was proud to be able to provide that opportunity. The firm is committed to supporting the next generation of landscape architects and planners and looks forward to more collaborations with academic institutions in the future.