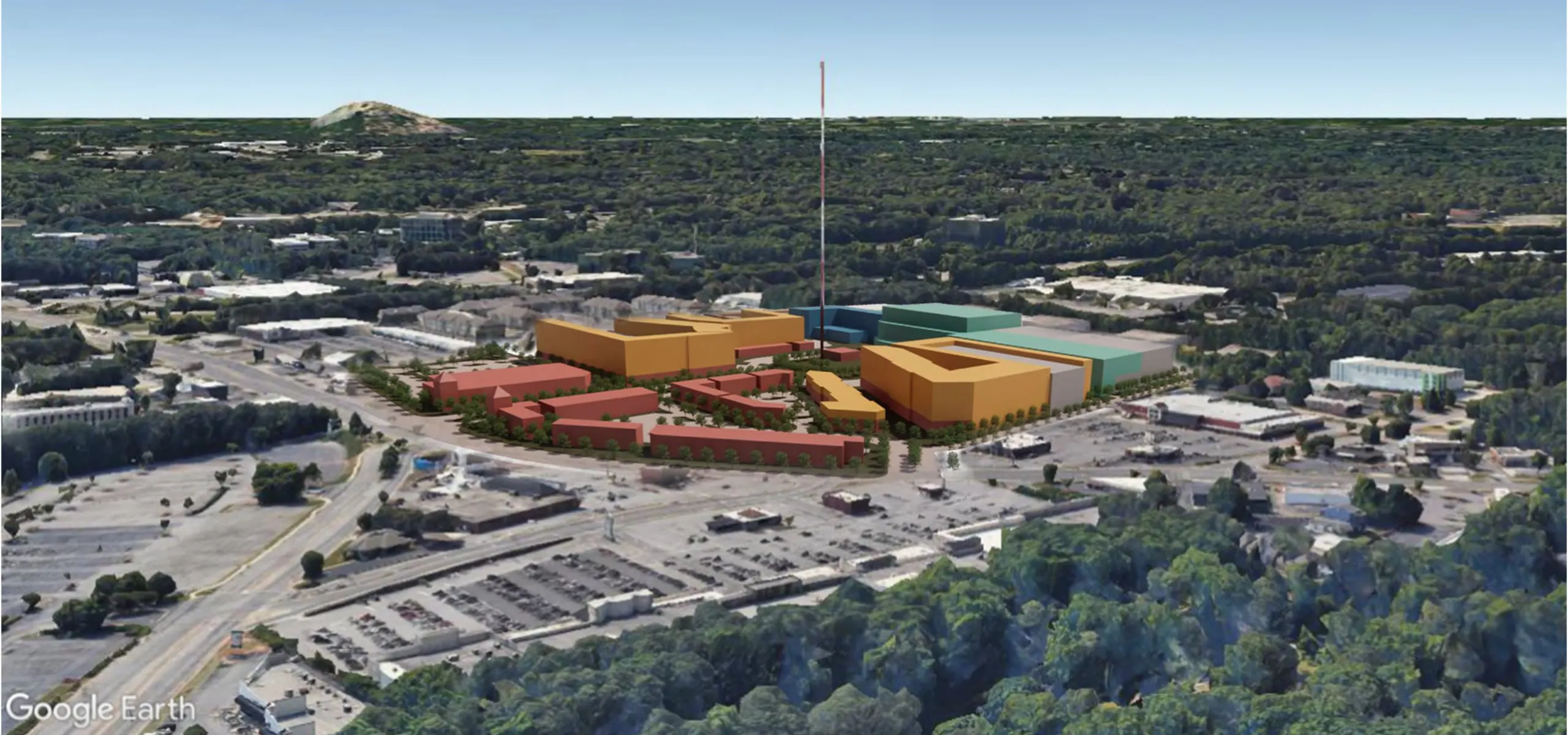 ULI Atlanta Leadership Class Project Recap
TSW Staff Selected for ULI Atlanta's Leadership Classes Create Pro-Bono Feasible Plans for Local Municipalities and Organizations
ULI Atlanta Leadership Class Project Recap:
When ULI Atlanta announces its Leadership Class each year, local municipalities, non-profits, and other organizations invested in Atlanta's built environment, know they can benefit from the collective brainpower of this diverse group of real estate professionals. Participants, including several TSW senior staff members, have relished the challenge of working with other Atlanta-area professionals to create real-word solutions to some of our region's unique development challenges.
This past year, TSW Senior Associate David Lintott was selected as a member of ULI Atlanta's 2021 Leadership Class. For nine months, his team conducted a development feasibility study to brainstorm ideas for the highest and best use redevelopment of an outdated and under-utilized 38-acre strip center in Atlanta's northeast suburb of Tucker, Ga. The center is built around the highly-visible WSB-Radio tower, and includes retail, casual restaurants, an older grocery store and several vacant storefronts.
"We decided to embrace the elephant in the room – or in this case, in the parking lot – and recommended creating a vibrant live-work-play destination named "Tower Park", said Lintott. "The development has an outstanding location just inside I-285 and minutes from Emory, downtown Tucker, Decatur and I-85. Unfortunately, the site is dominated by its massive, unattractive parking lot and radio tower. The entire development is showing its age and the retail/restaurant mix is not appealing to today's consumers."
The ULI Leadership team recommended embracing the site's NL-1 zoning which allows for higher-density mixed-use. To provide enhanced visual appeal, the current "sea of parking" will be moved to the edges of the site, and in some cases incorporated into parking structures, and replaced by an inviting, pedestrian-oriented greenspace as Tower Park's central feature. Multi-family residential, hotel and commercial buildings will be designed to feature rooftop decks, patios, porches, balconies, lawns and gardens. The centerpiece will be a Performing Arts/Conference Center, along with a boutique grocery store, upscale retail, restaurants and a PATH connection to Northlake Mall, which is now partially occupied by Emory Healthcare.
"Our team worked hard to create a workable, doable plan that will generate excitement and attract residents, restaurants and retail to the site, as well as spark continued redevelopment in the Tucker-Northlake area" said Lintott. Because the radio tower has a land lease for many years to come and cannot be moved, we re-branded the structure as an iconic local landmark. I believe our ideas were well-received by city officials and business leaders, and I hope discussions about redevelopment options will continue. It would be very exciting for all of us on our ULI Leadership team to see some of these ideas implemented in the future."
Click here to view the final redevelopment plan.
About ULI Atlanta
ULI Atlanta is a District Council of the Urban Land Institute (ULI). As the preeminent, multidisciplinary real estate forum, ULI is a nonprofit education and research group supported by its diverse, expert membership base. Its mission is to "Shape the future of the built environment for transformative impact in communities worldwide." ULI Atlanta has over 1,400 members throughout the Greater Atlanta region, the state of Georgia, Alabama and eastern Tennessee. ULI Atlanta is one of the largest and most active District Councils in the U.S.