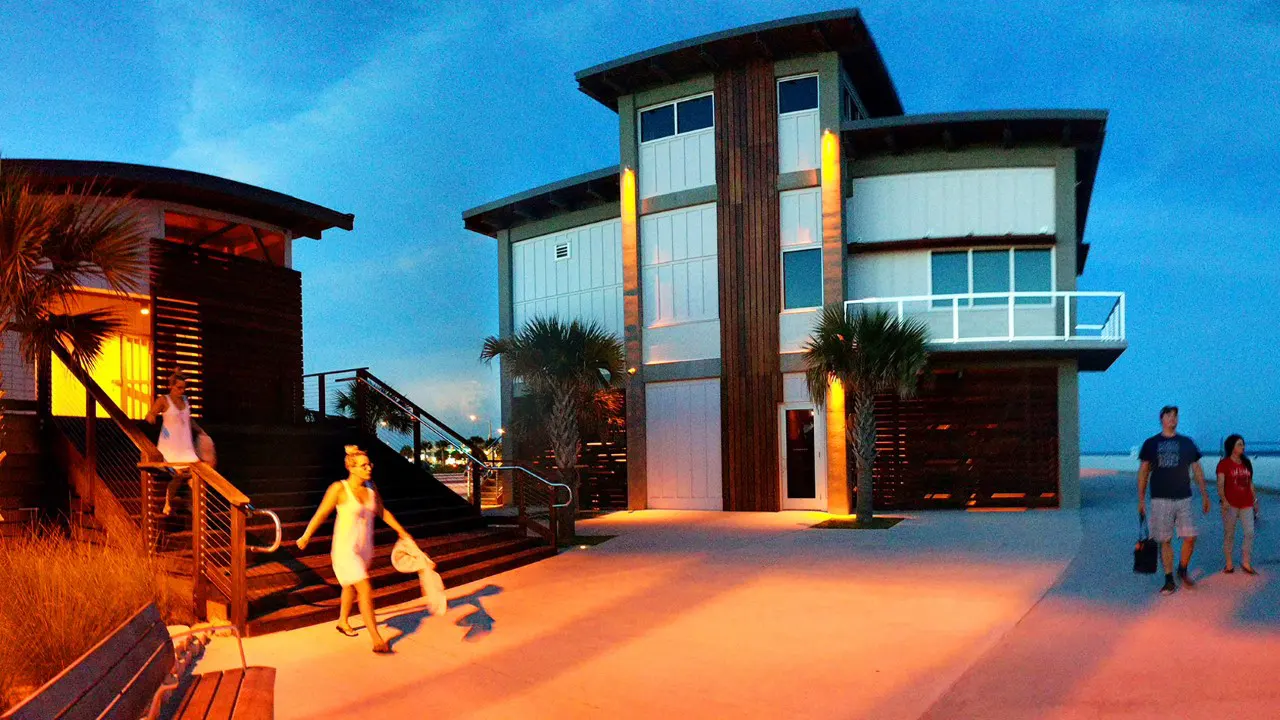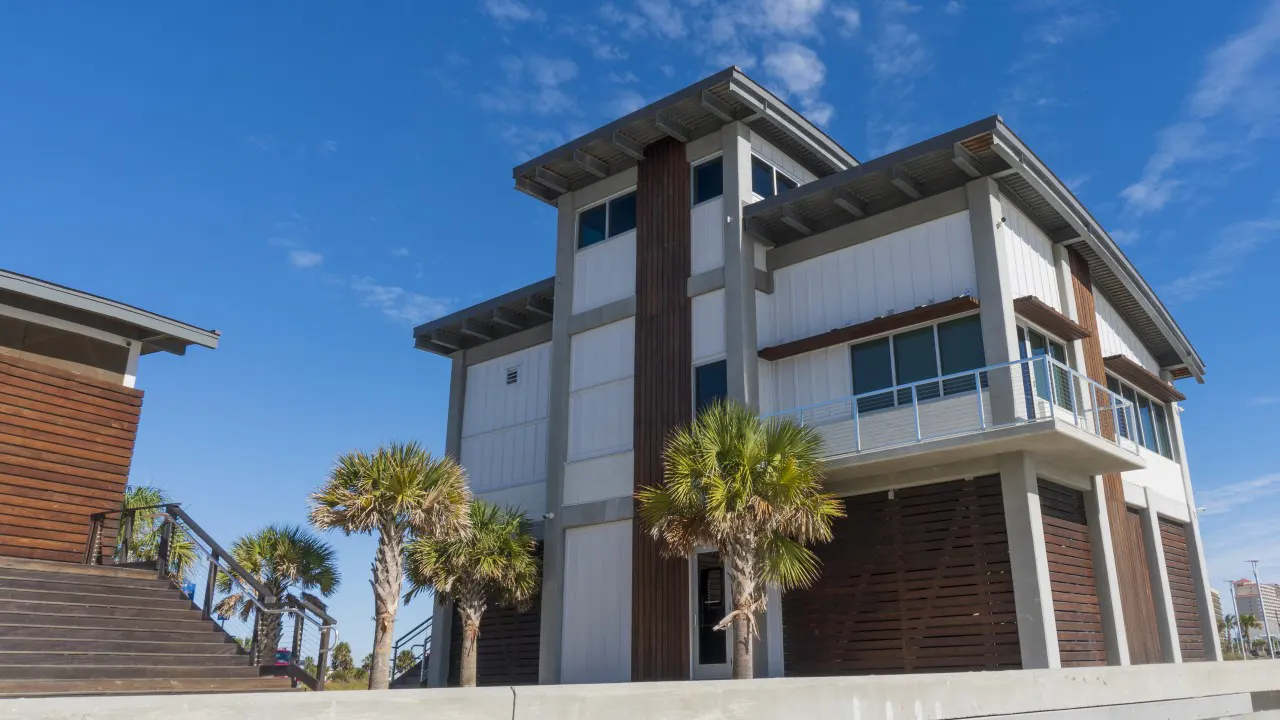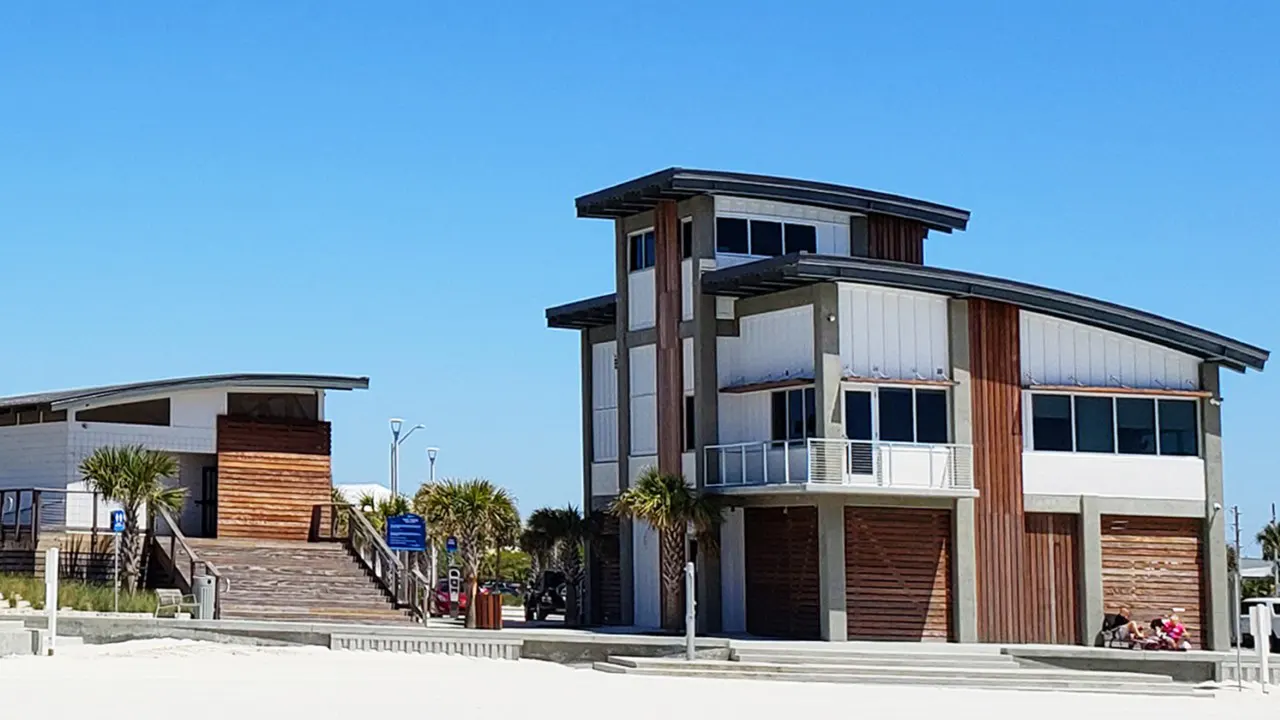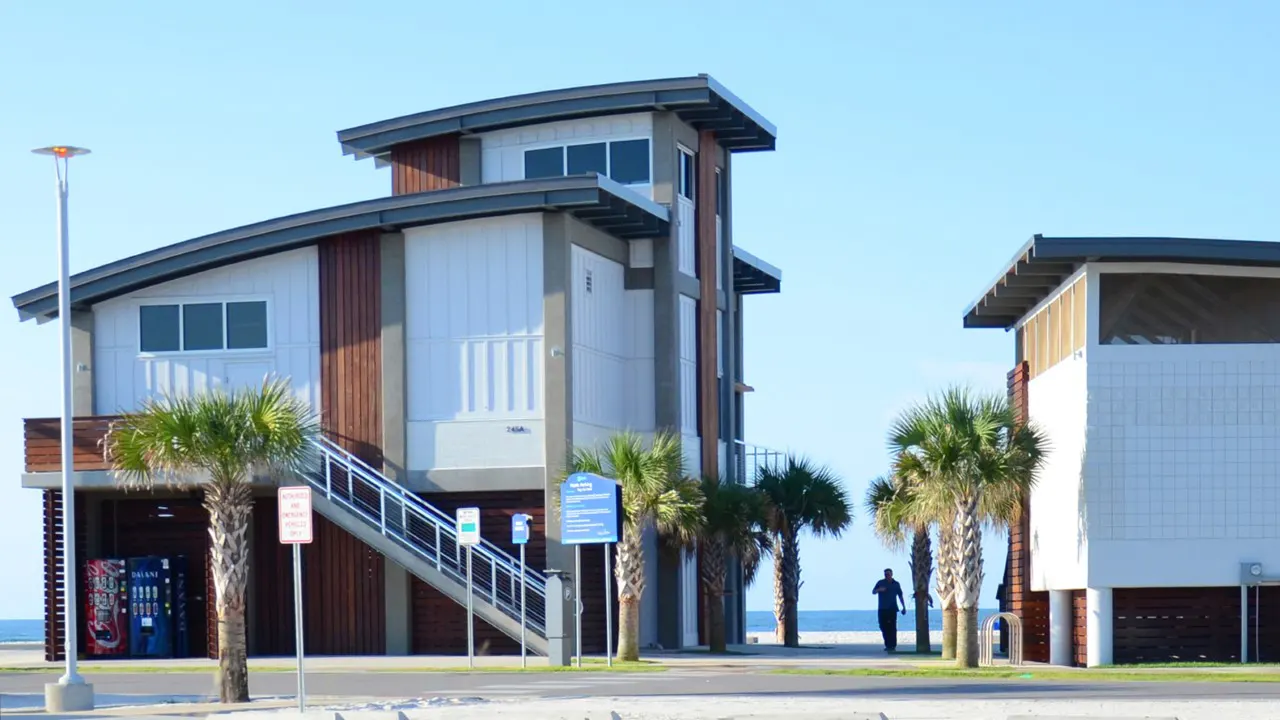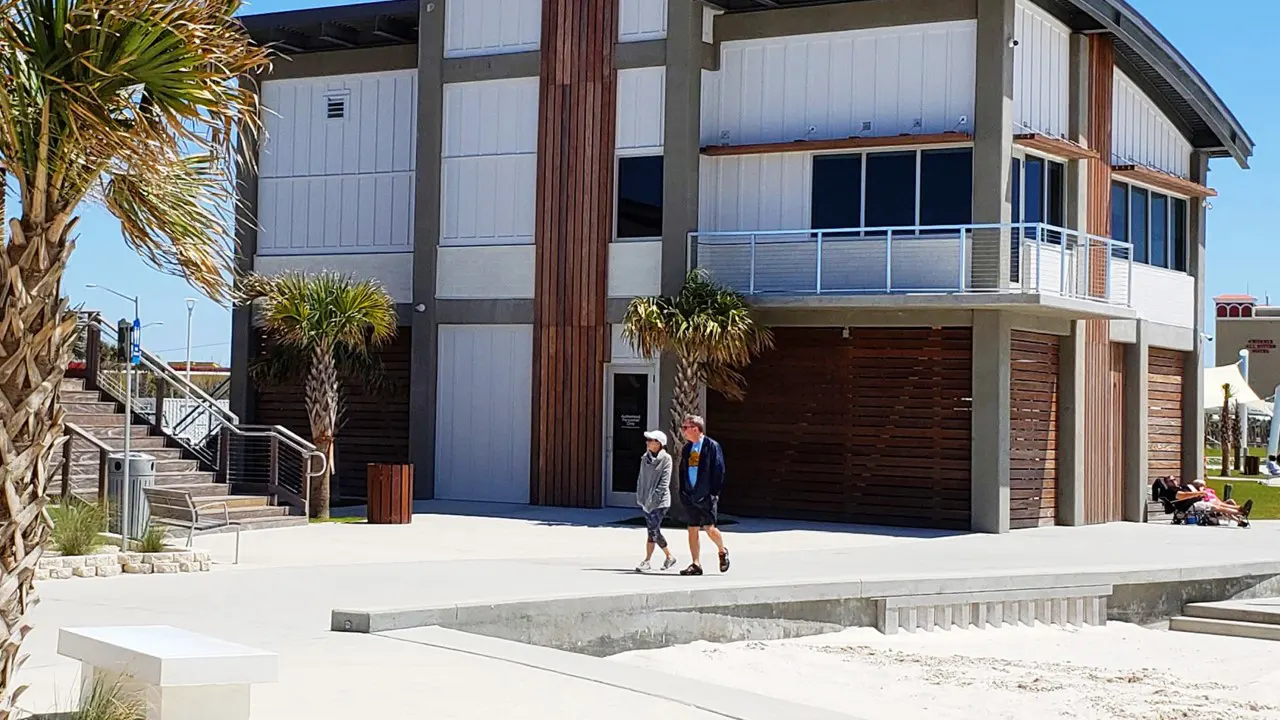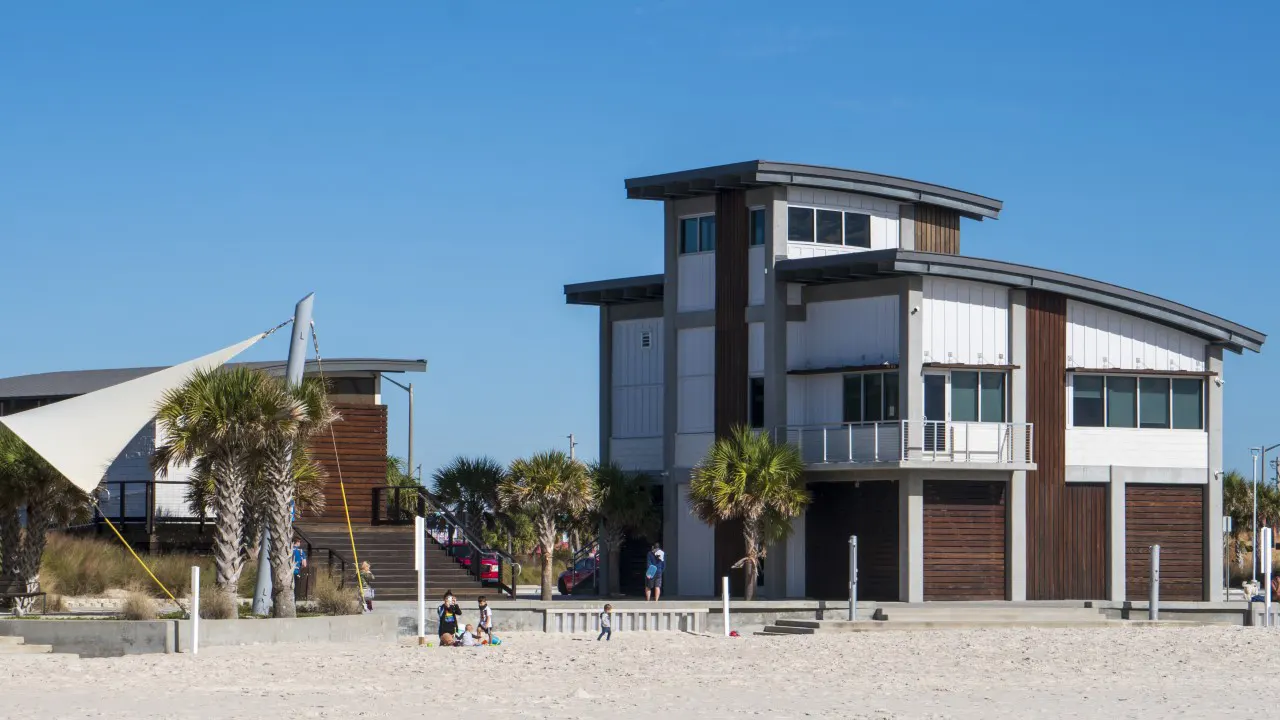 City of Gulf Shores Public Safety Facility
Description:
The City of Gulf Shores Public Safety Building is a vital part of a 20-acre public beach reimagining project in Gulf Place commissioned by the City of Gulf Shores. The goal of the project is to enhance the connection between the beach and the town through a series of vibrant buildings that are seamlessly integrated into the landscape, creating a unique destination for visitors and residents alike. The Public Safety Building serves as a home for both police and lifeguard personnel, providing them with a range of facilities including apparatus storage and equipment, a training and break room that can accommodate 32 people, a fitness area, offices, a locker room, and restrooms.
One of the standout features of The City of Gulf Shores Public Safety Building is the observation balcony located on the ocean side of the building, which provides a panoramic view of the Gulf of Mexico. The building also includes a commercial-grade elevator for ADA access to the second floor. To ensure the building's longevity and durability, it was built to meet Fortified Building Standards and was designed with the intent of lasting for 100 years.
The building's aesthetic is also noteworthy, as it was designed to complement the new park surrounding the buildings. The team chose to use basic materials such as CMU, concrete, and wood for the façade, which not only would patina over time but also would not require painting and could be expressed on the façade without exterior coverings. The concrete and grout were given an integral admix of water block, while the CMU is a manufactured grind, polished unit with integral water block. The wood used is cumuru, which will patina over time to a light gray. These materials are consistent between the buildings and the landscape, providing a cohesive and textured look.
Overall, the City of Gulf Shores Public Safety Building is a testament to the importance of sustainable and low-impact development strategies, as well as the use of durable materials that can withstand the harsh beach environment and possible future hurricanes and storm surge. The building is a beautiful and functional addition to the Gulf Place beach area, and serves as an example of how architecture and design can enhance the connection between the community and the natural environment.