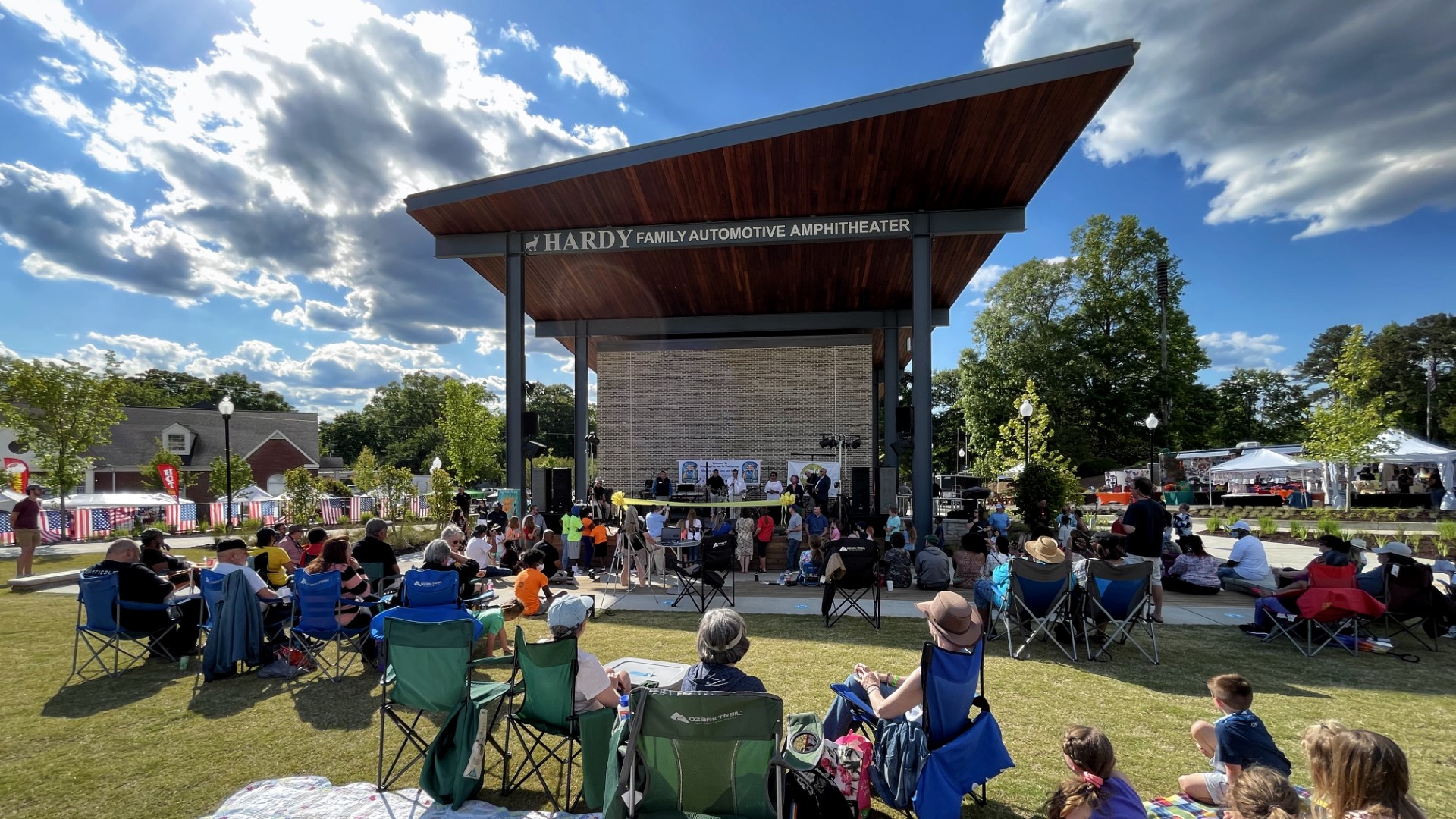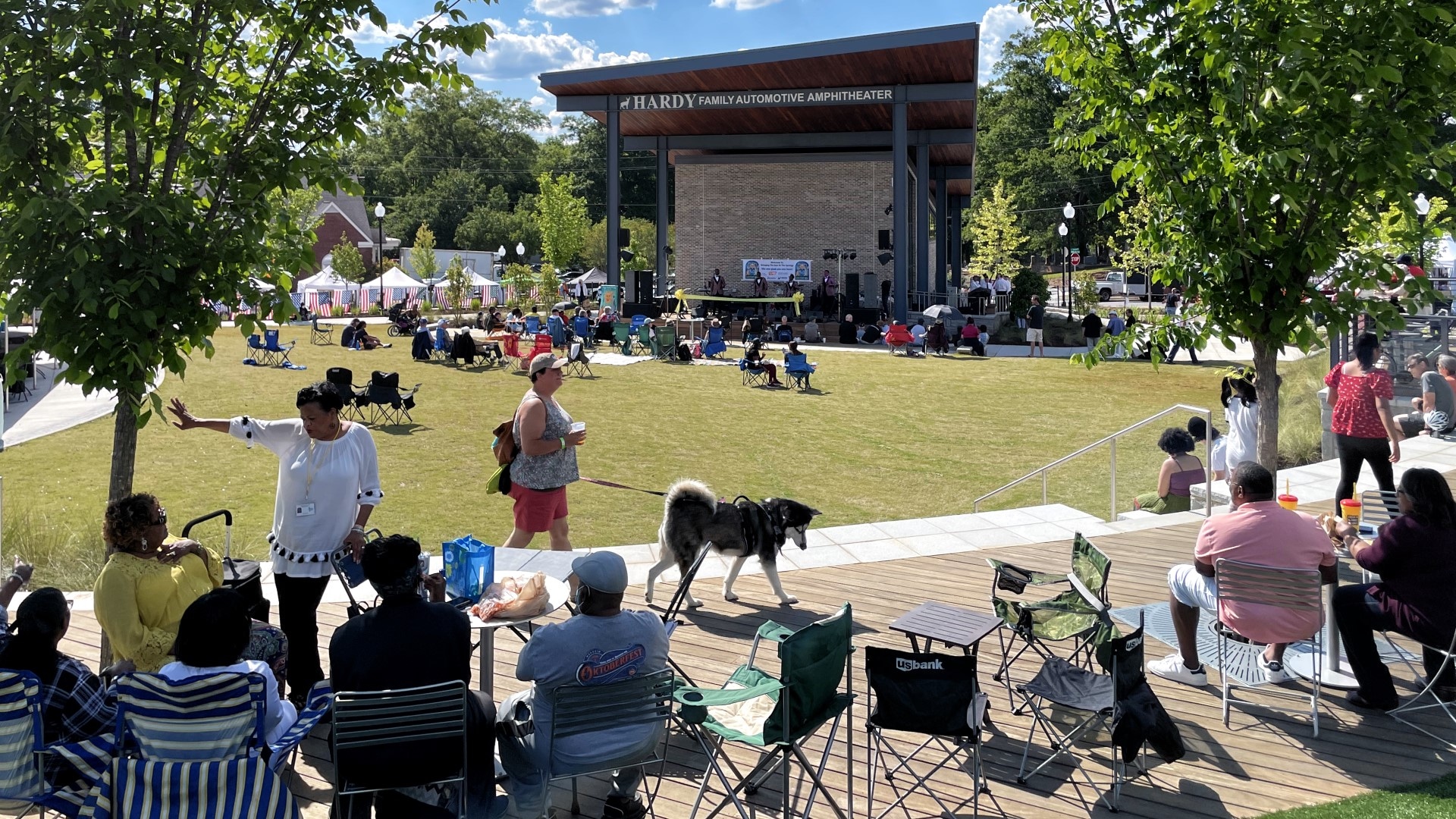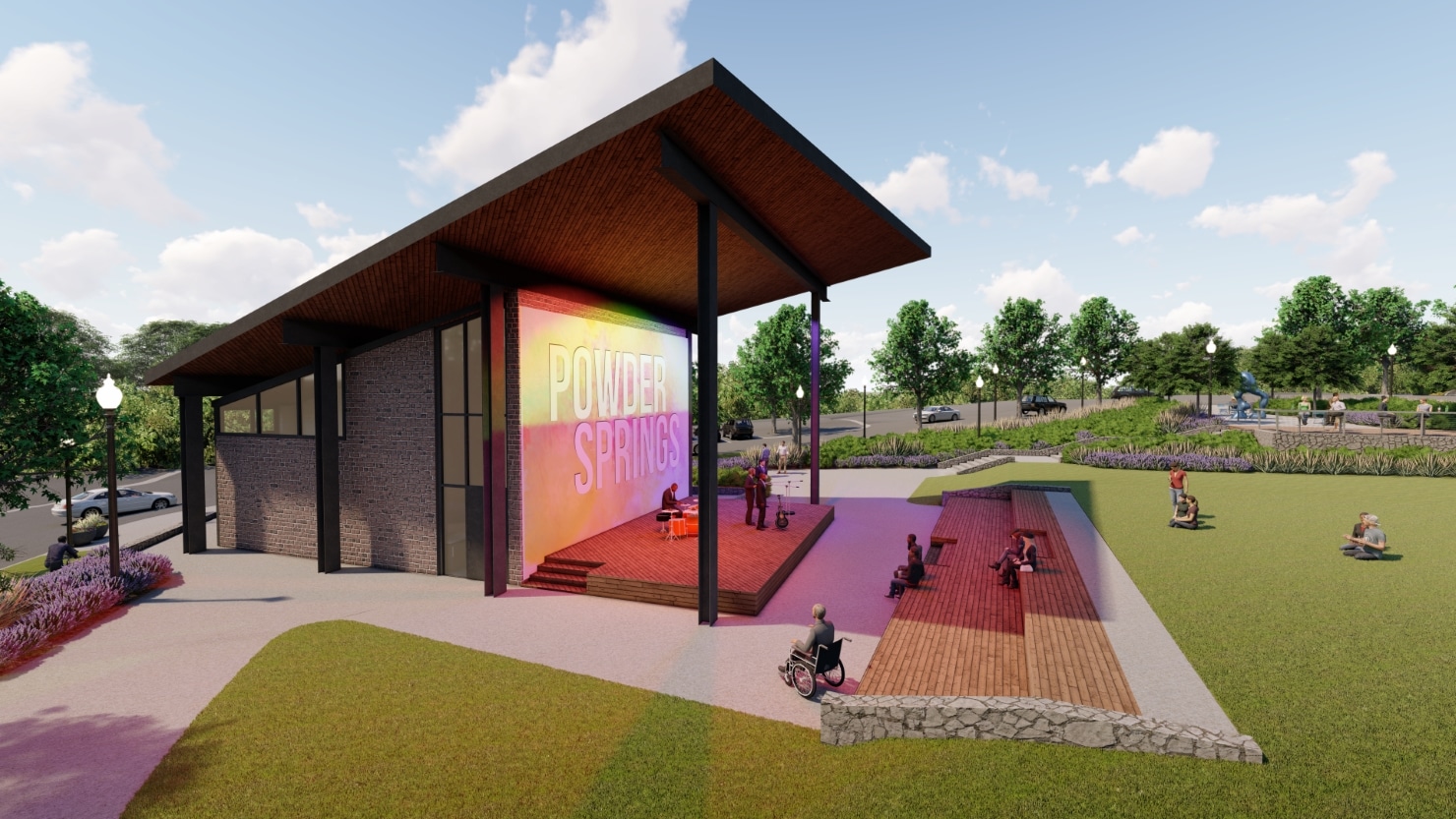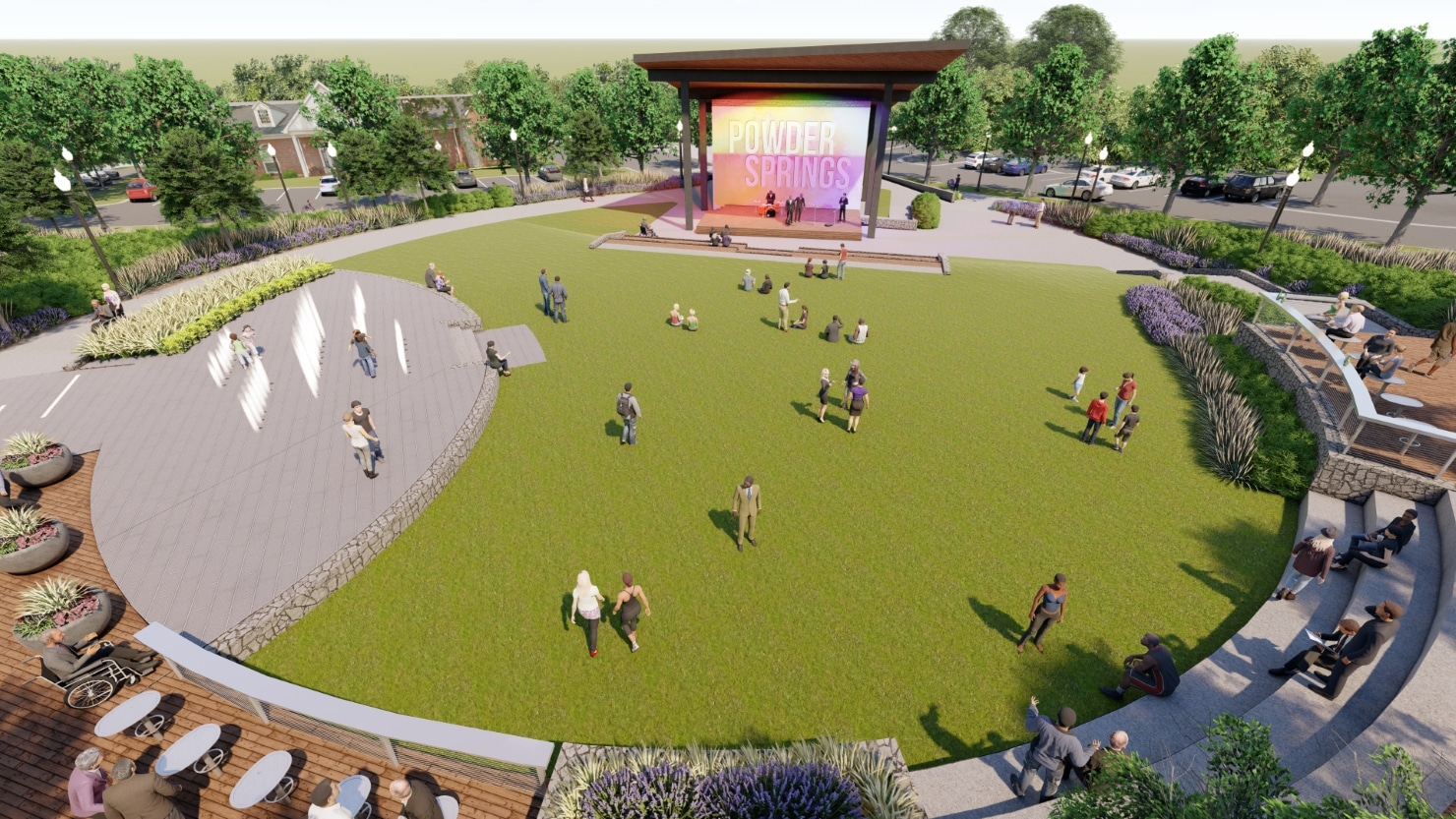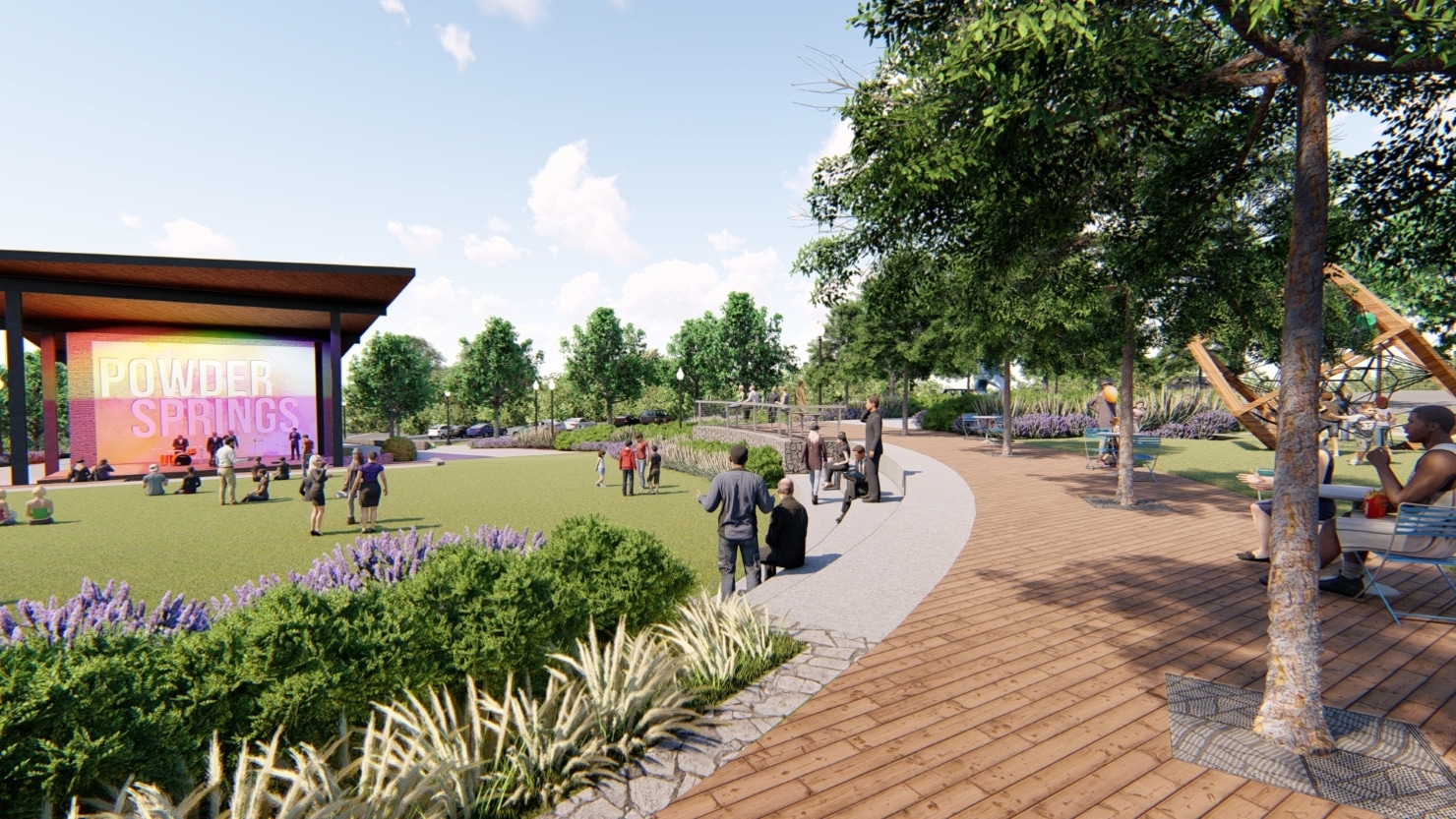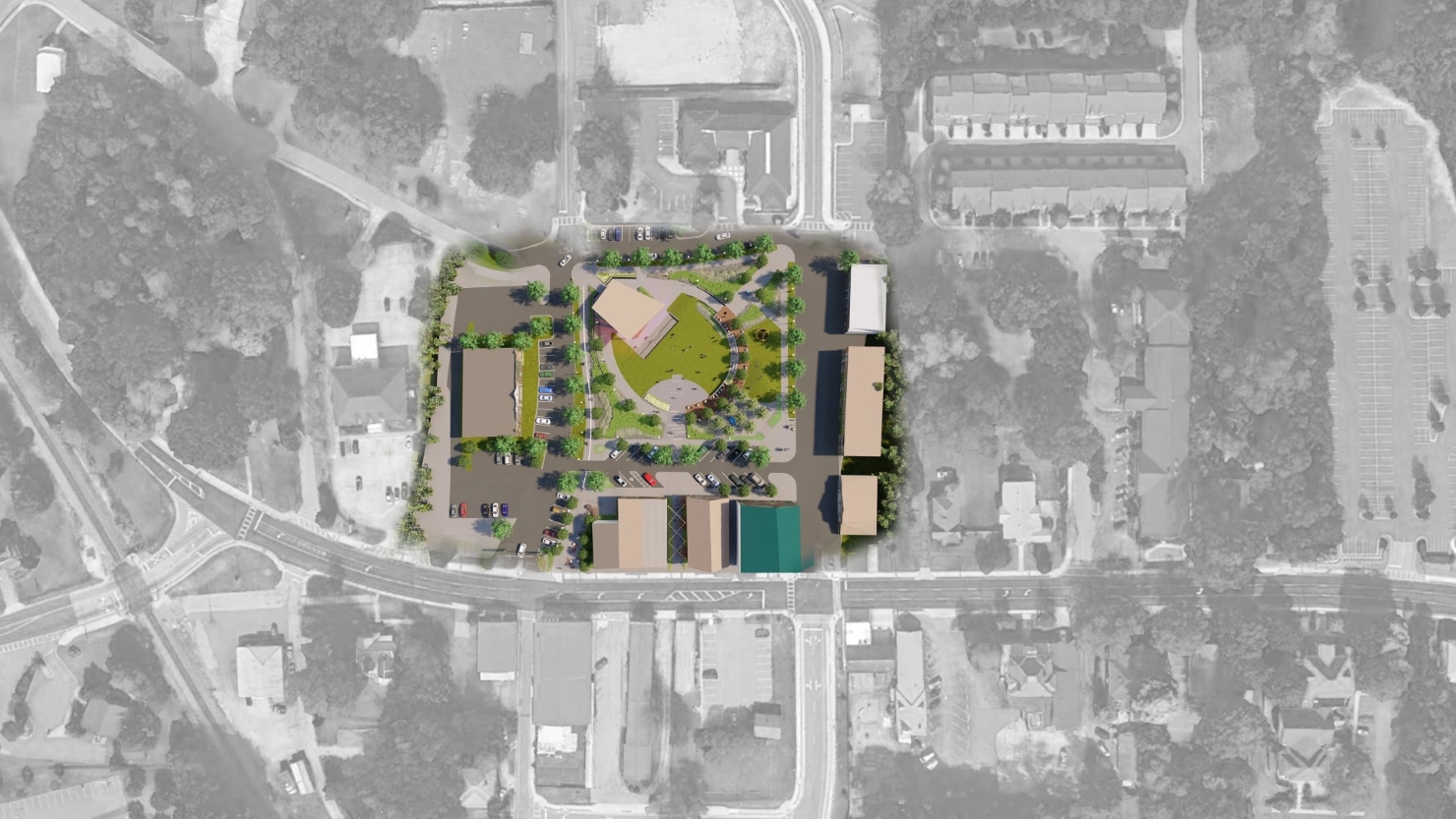 Powder Springs Amphitheater Building
Description:
The new Town Green in Powder Springs features a stunning amphitheater building that serves as a transformative project located in the heart of downtown. This project is rooted in the Livable Centers Initiative (LCI) and comprehensive planning work previously done by TSW. The project team went through an additional public input process for both park and Powder Springs Amphitheater Building.
The result is a contemporary multi-purpose Powder Springs Amphitheater Building including an exterior stage, restrooms, storage and green room for performers. The client desired an interesting roofline and a contemporary architecture that would contrast with the beloved red brick buildings of the historic downtown. The final design includes a grey brick, steel columns and beams, and cumaru wood finishes on both the underside of the roof and stage surface.
The building design is seamless with and coincided with the development of the park design, programming, circulation, and materiality. The design of the park, with its lush greenery and well-maintained landscaping, provides the perfect backdrop for the amphitheater and the new building serves as a perfect complement to the existing architecture of the downtown area. The new Town Green Amphitheater Building will undoubtedly be a major attraction for residents and visitors alike, providing a space for community events, concerts, and other gatherings for years to come.