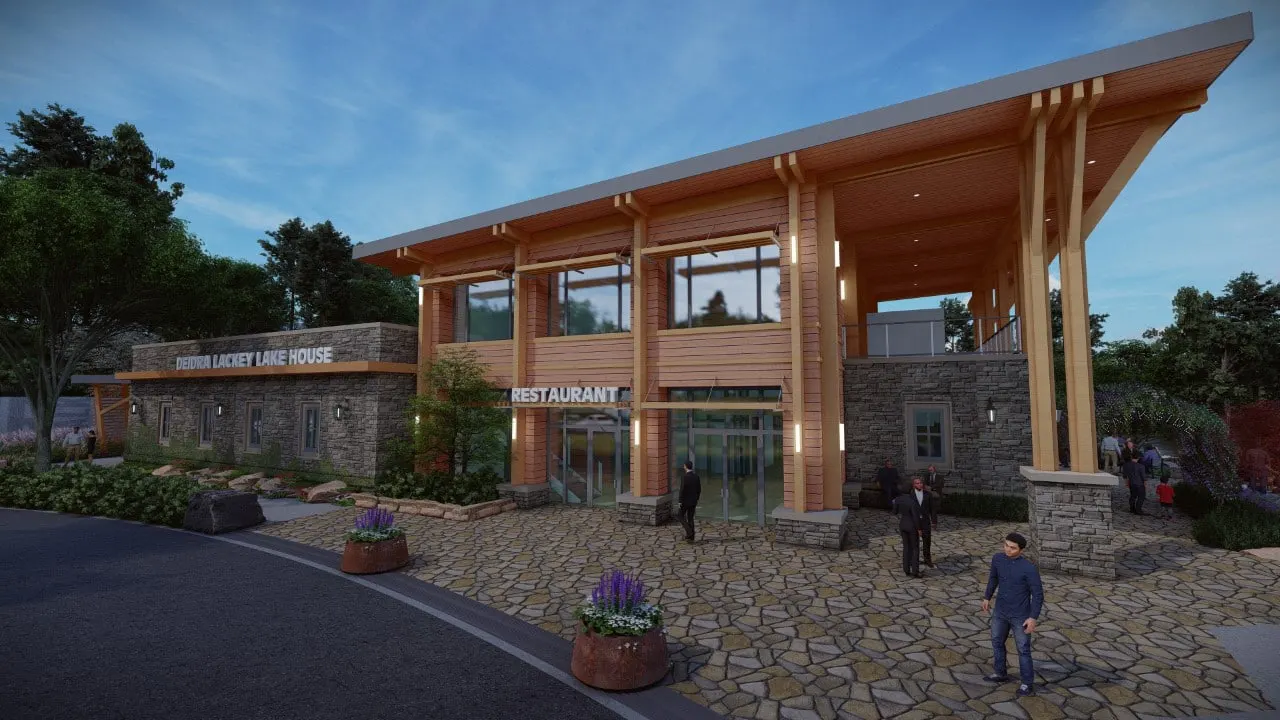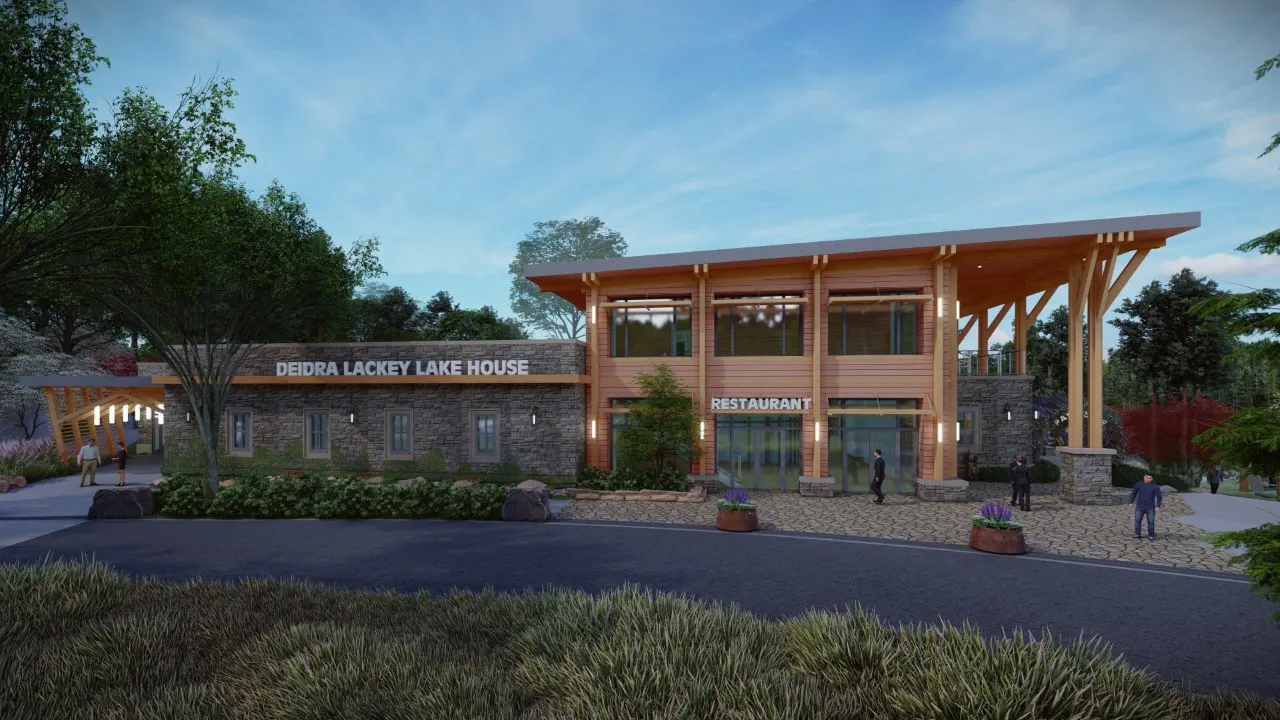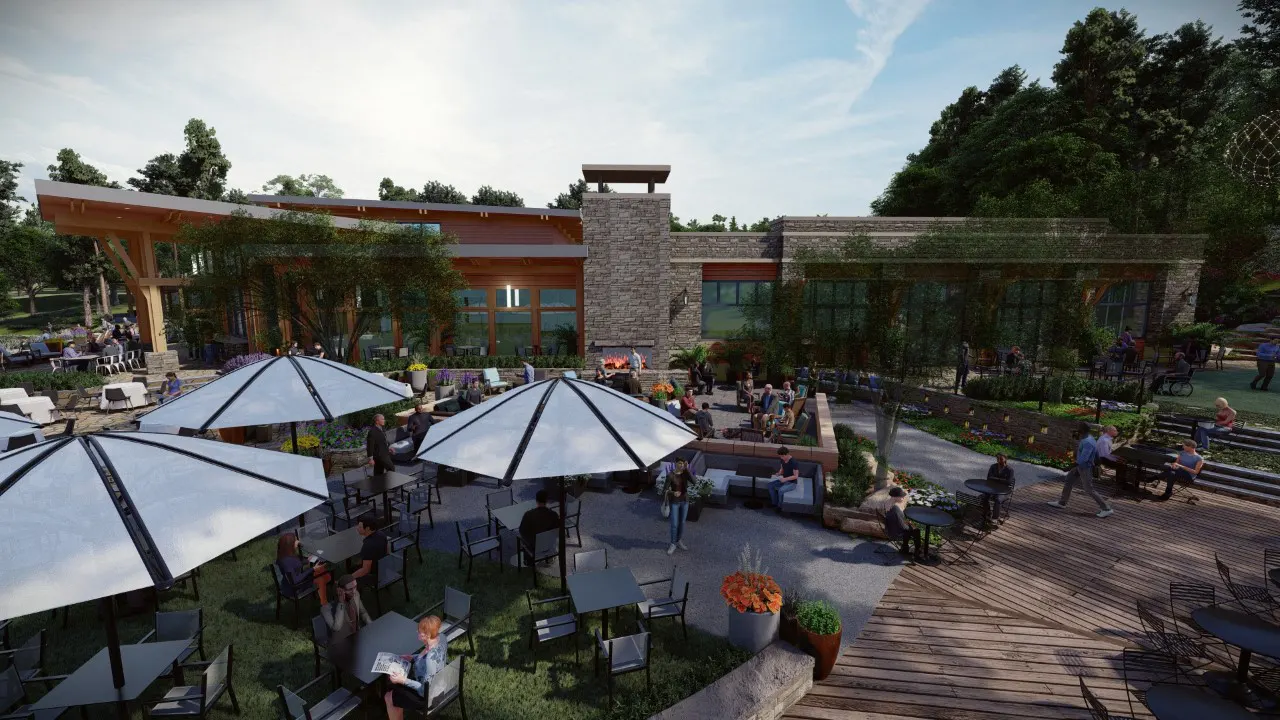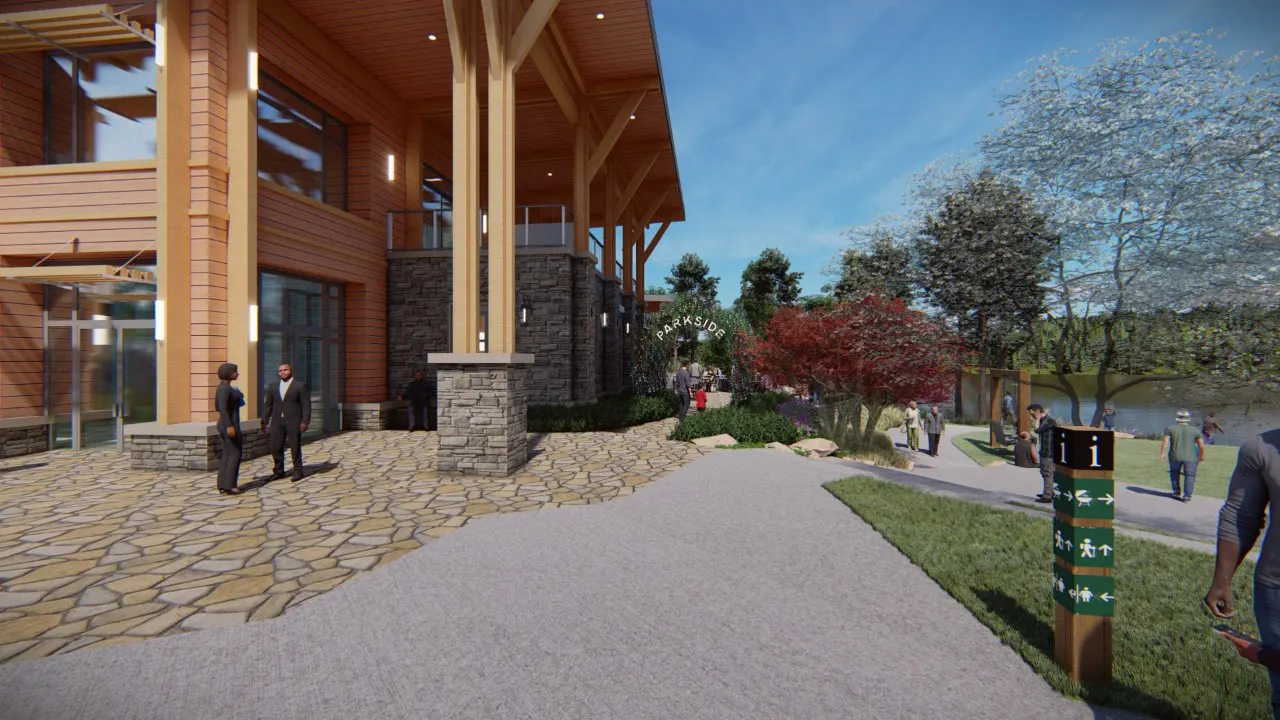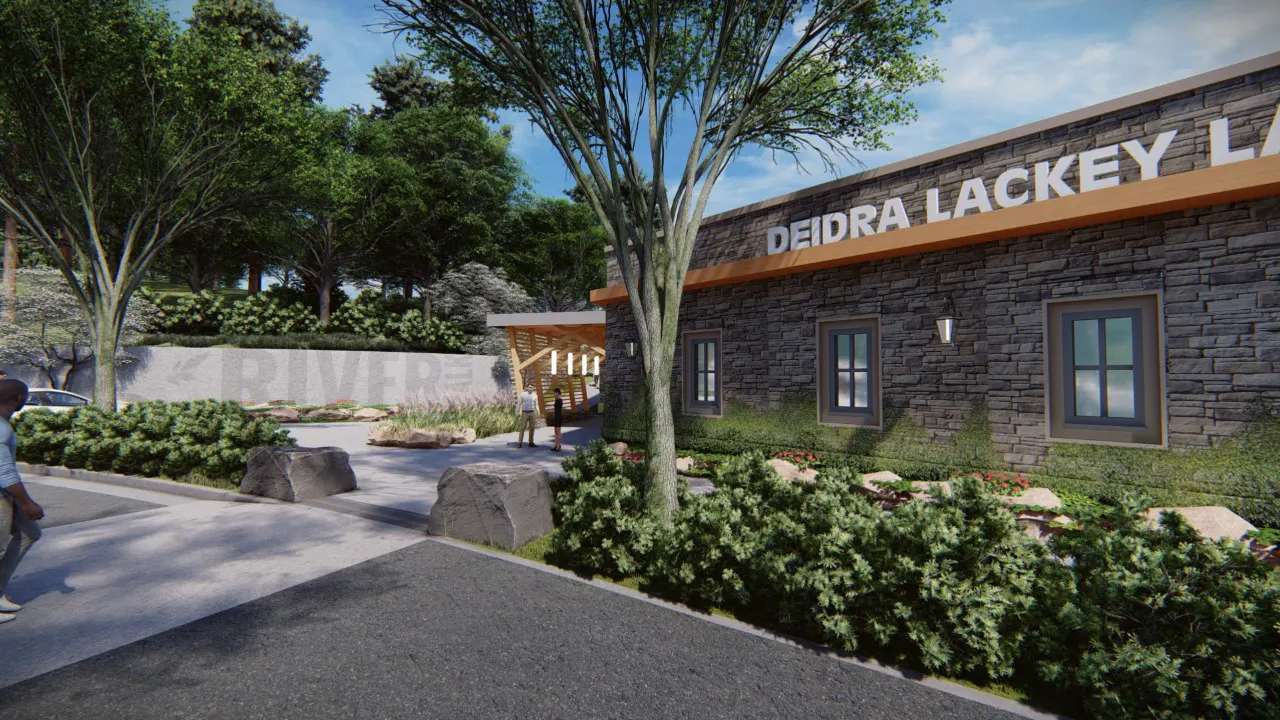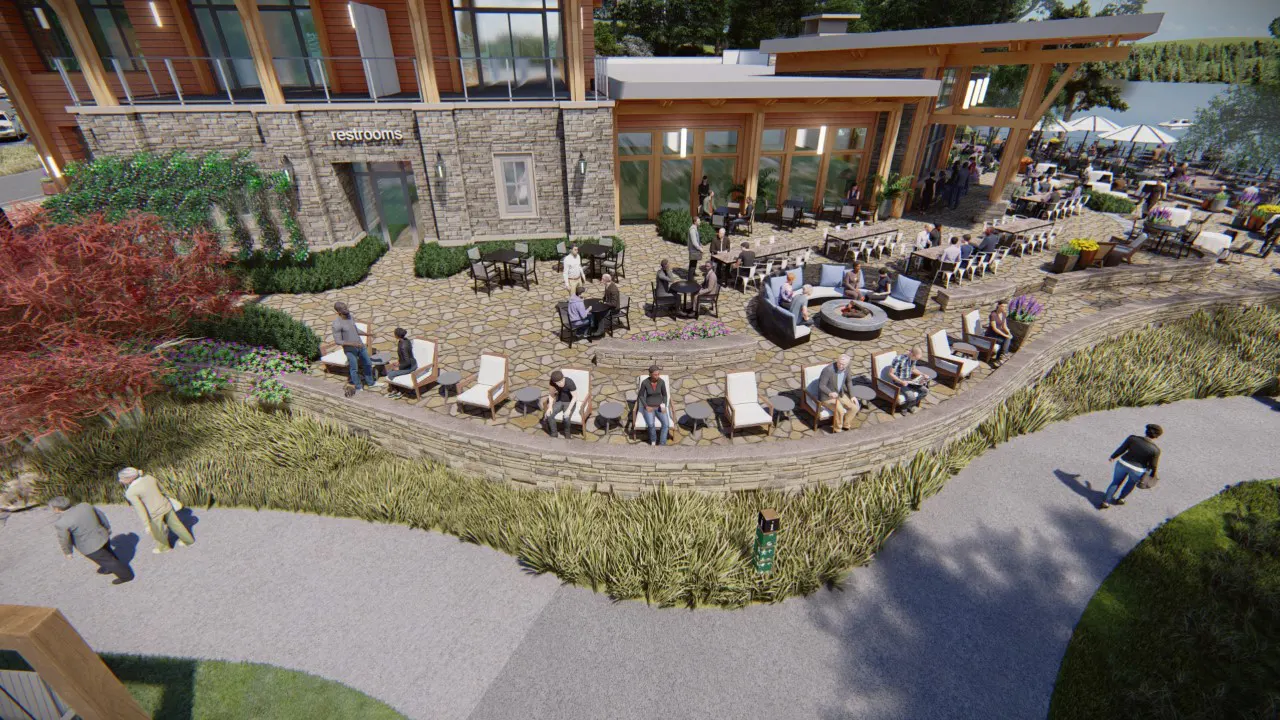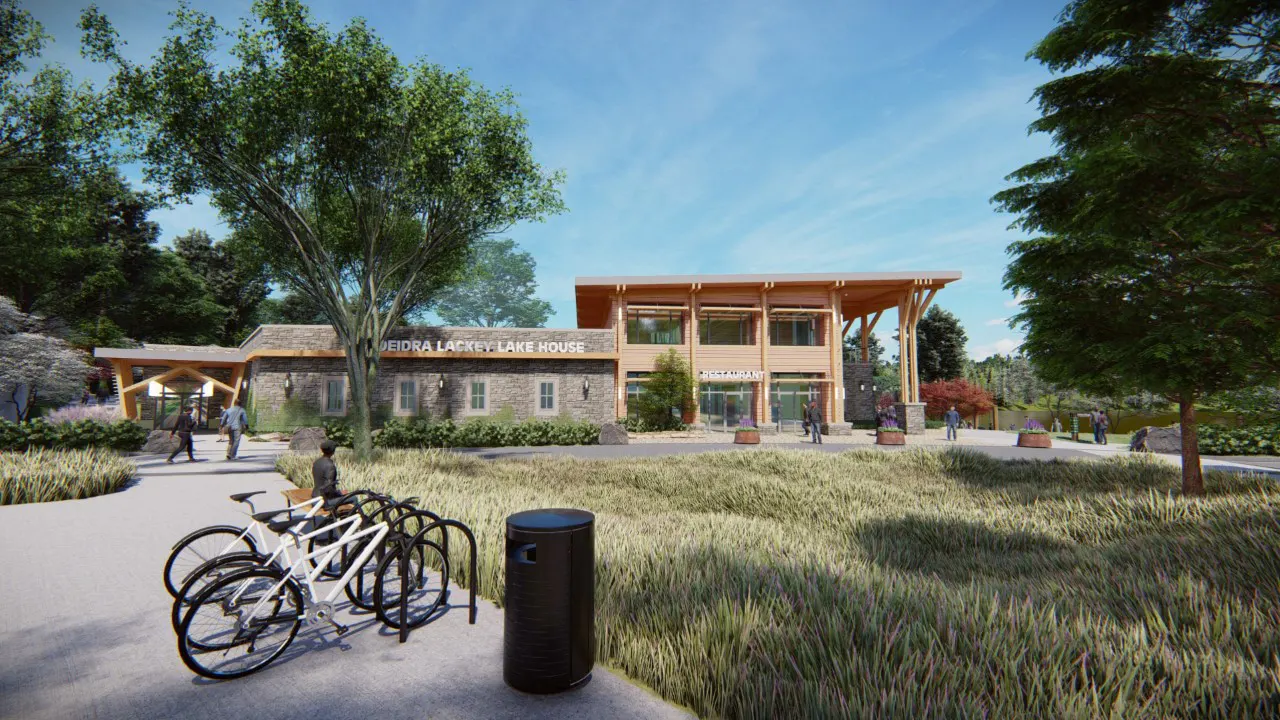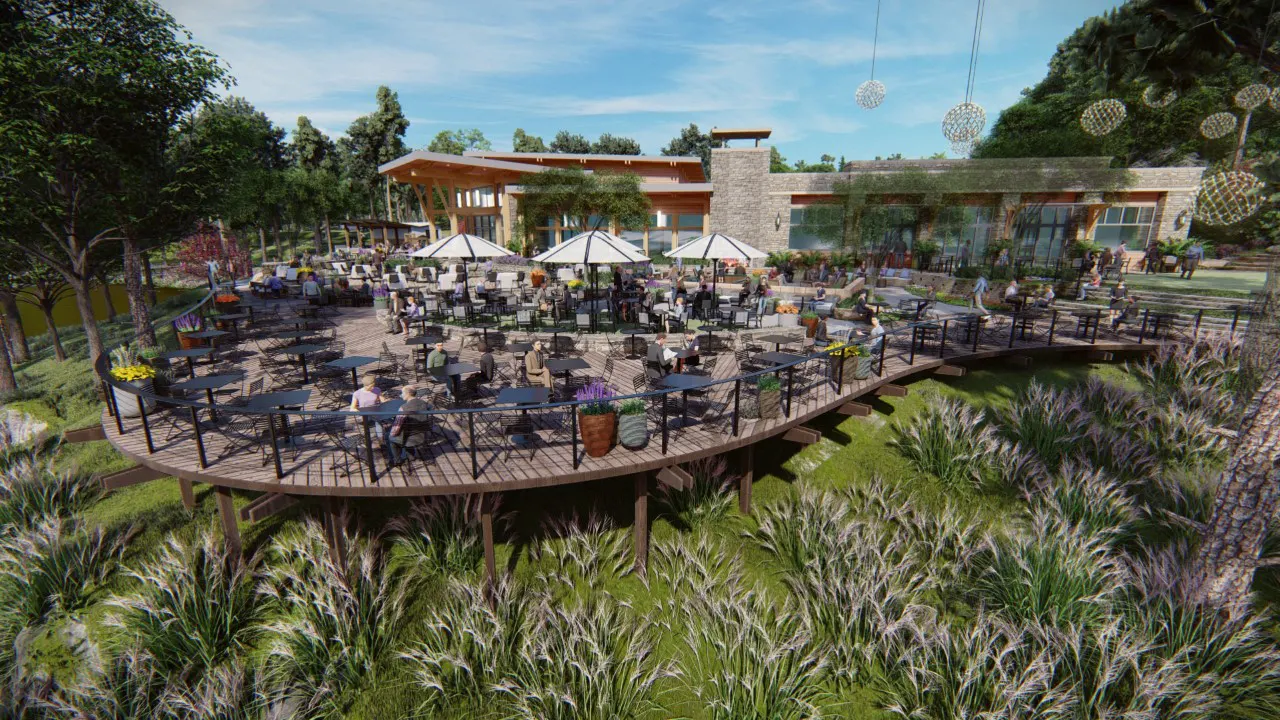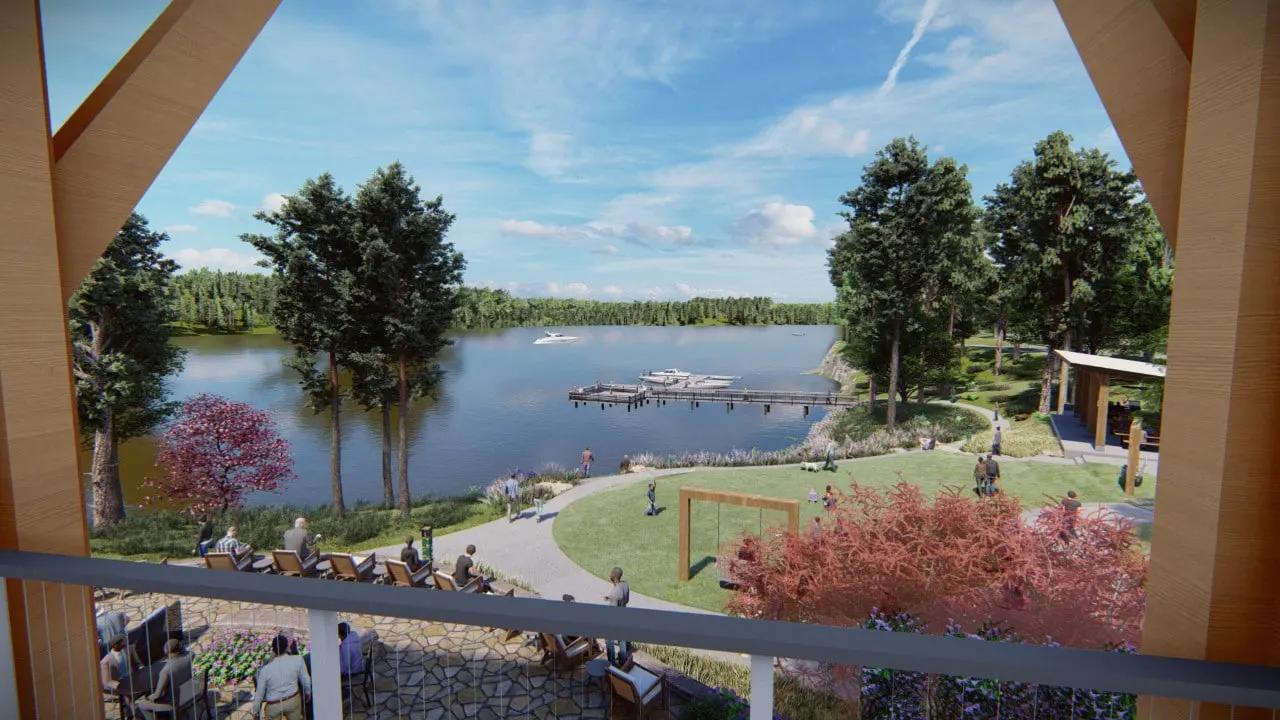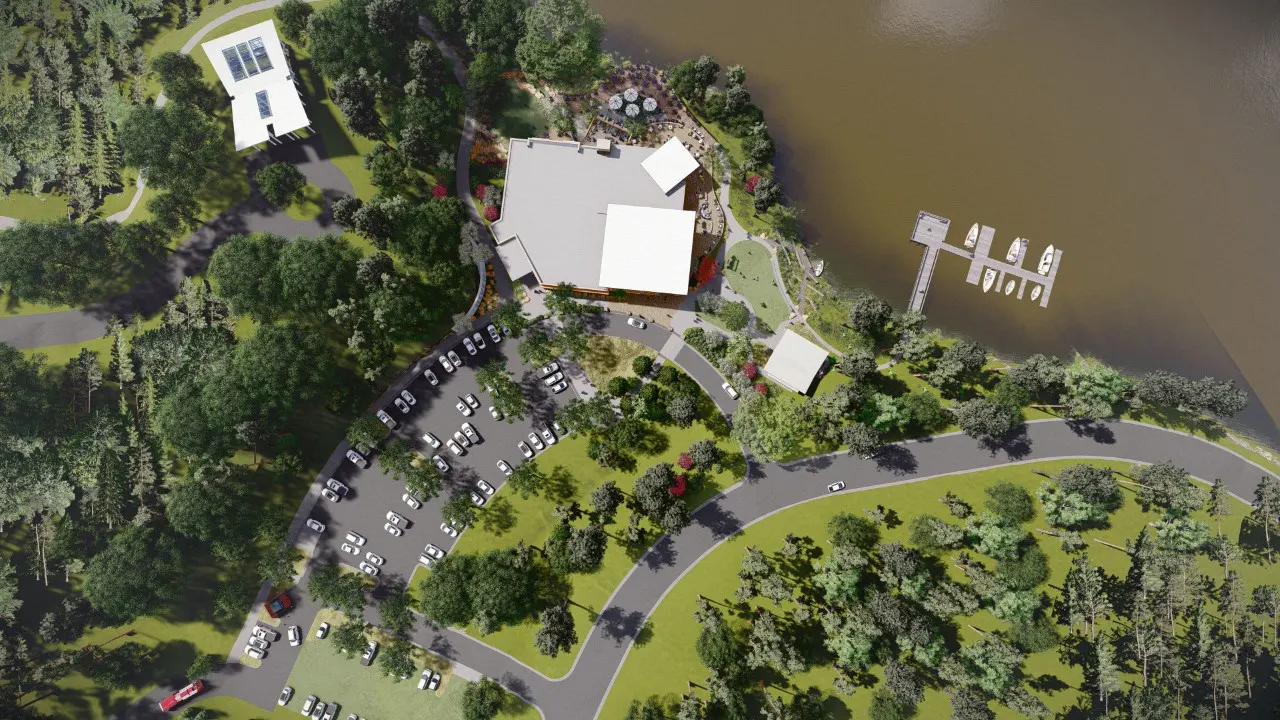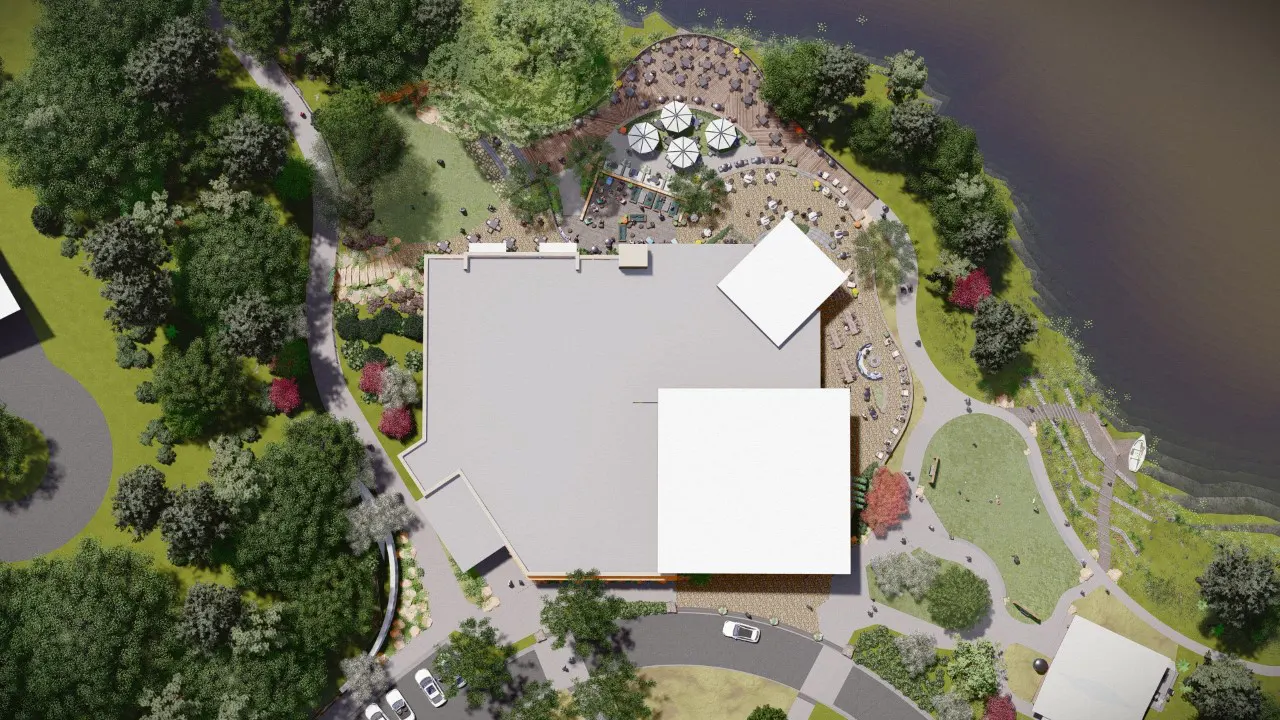 Deidra Lackey Event Facility & Restaurant
Description:
The Deidra Lackey Memorial Park located on Lake Hickory is a unique and beautiful park project that was developed through a collaboration between the Lackey Park LLC, the City of Hickory, and TSW. The park was designed to honor Deidra Lackey's love for gardens and the outdoors and the key feature of the park is a three-story 25,420 SF Dedra Lackey Event and Restaurant Facility.
The Dedra Lackey Event and Restaurant Facility is designed to be highly versatile with a wide range of program elements, including a 3,206 SF restaurant, 4,351 SF banquet room, private dining room, office area, reception area, green room, commercial kitchen, grab-on-go service, overnight stay suites, and indoor and outdoor serve areas. The restaurant banquet spaces open to a multiple tiered terrace that cascades down to the shores of Lake Hickory, with the last terrace featuring a performance stage.
The building's aesthetic is designed to be evocative of a contemporary woodlands aesthetic, utilizing heavy timber construction, natural field stone, and high-performance siding. The building and landscape incorporate organic forms and materials to blend the boundary between the inside and outside, allowing visitors to experience an intentional merging and blurring of the boundaries between public park, event terrace, indoor restaurant, and event spaces. Overall, the Deidra Lackey Memorial Park is an example of the successful collaboration between public and private organizations to create beautiful and functional spaces that enhance the community and the environment.