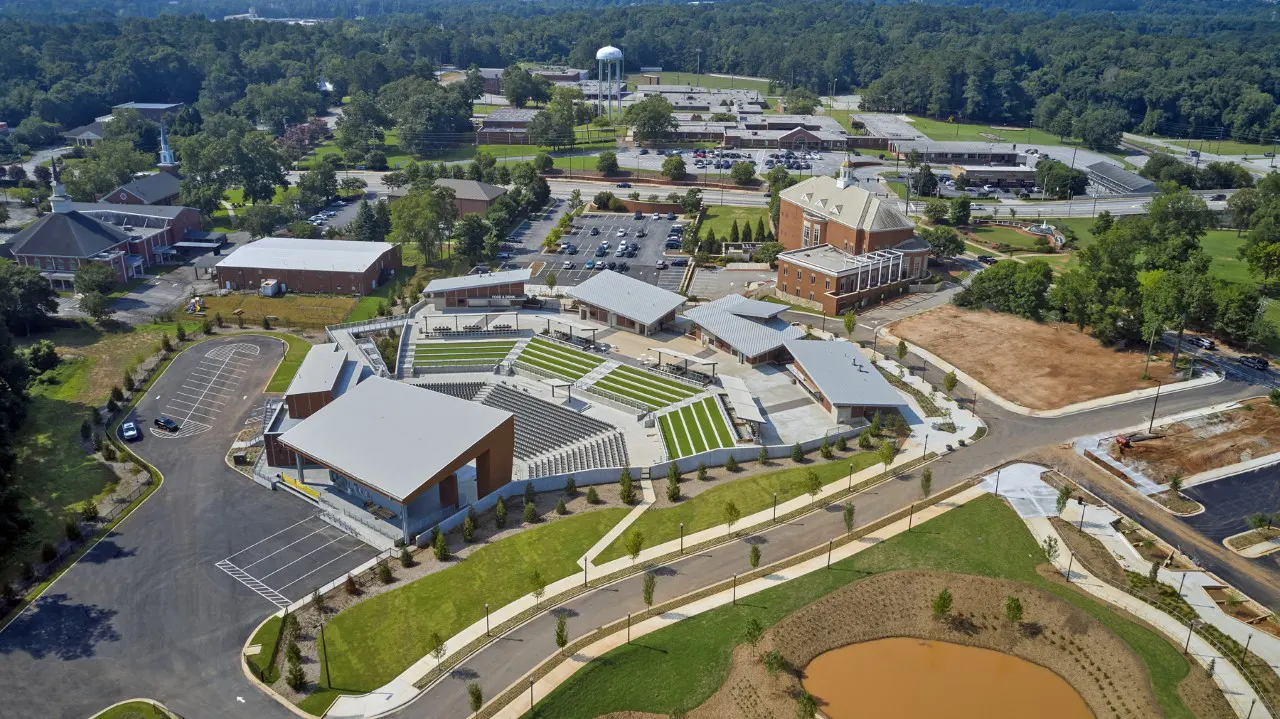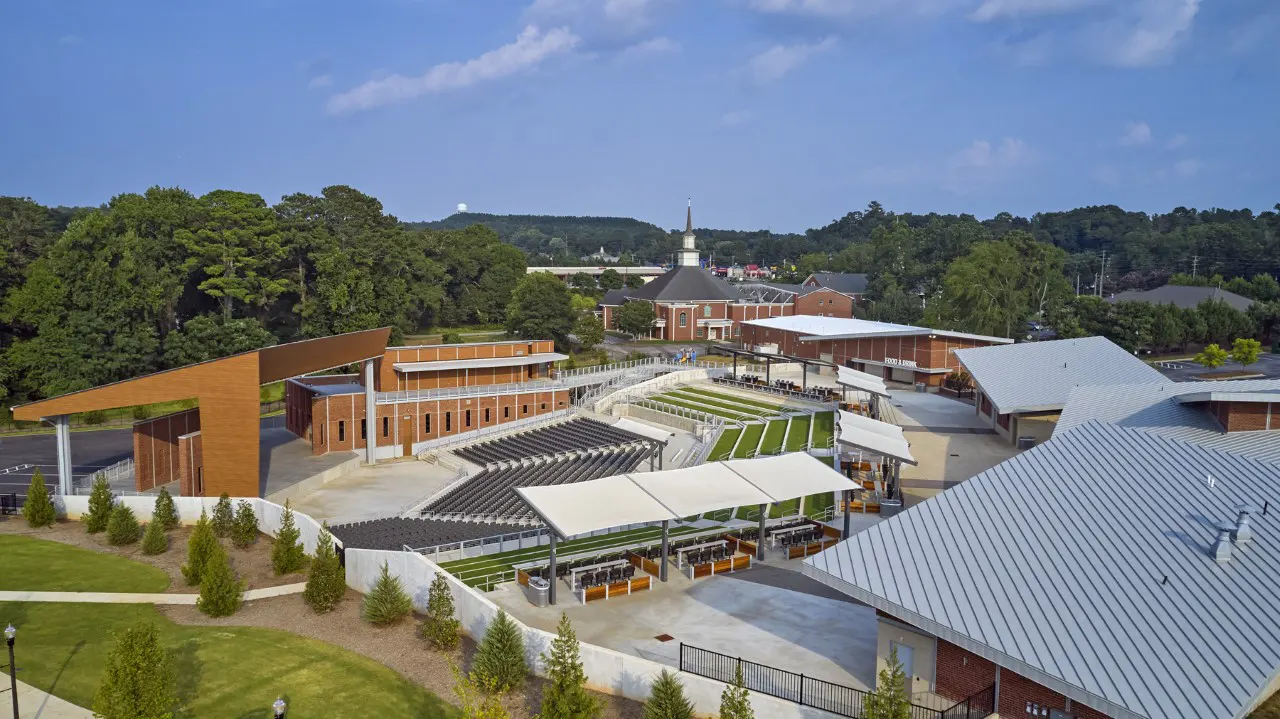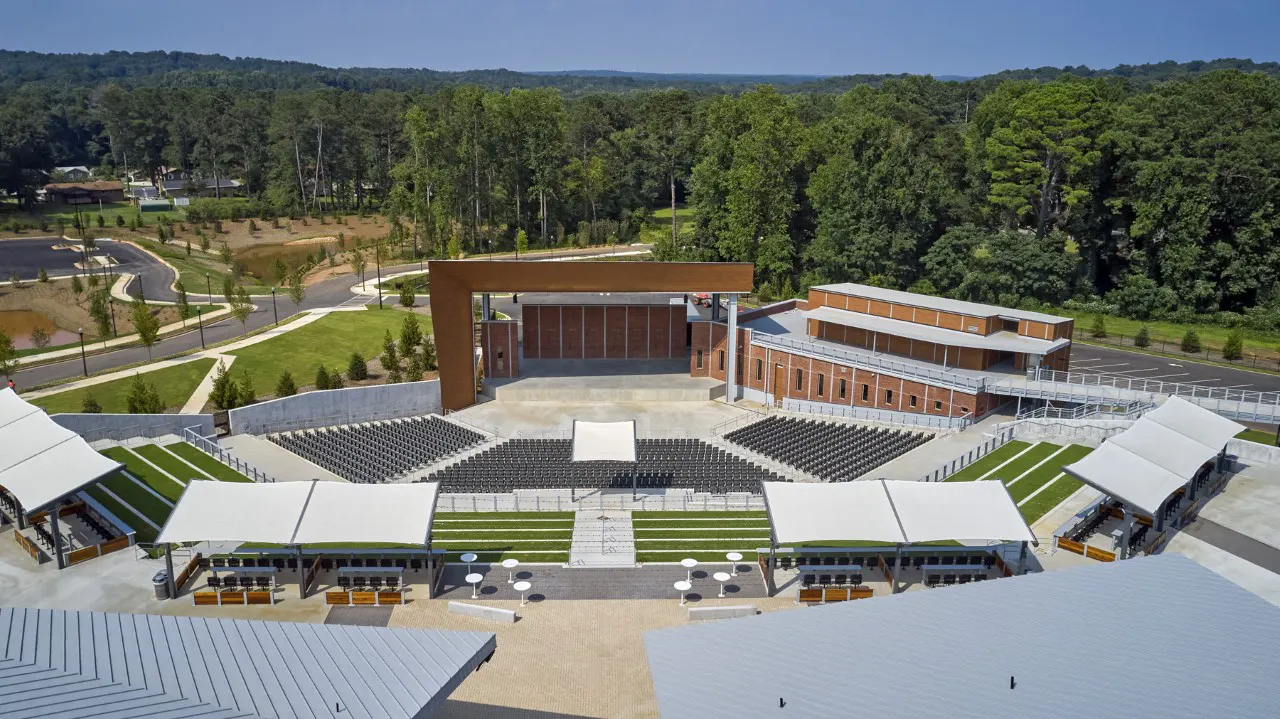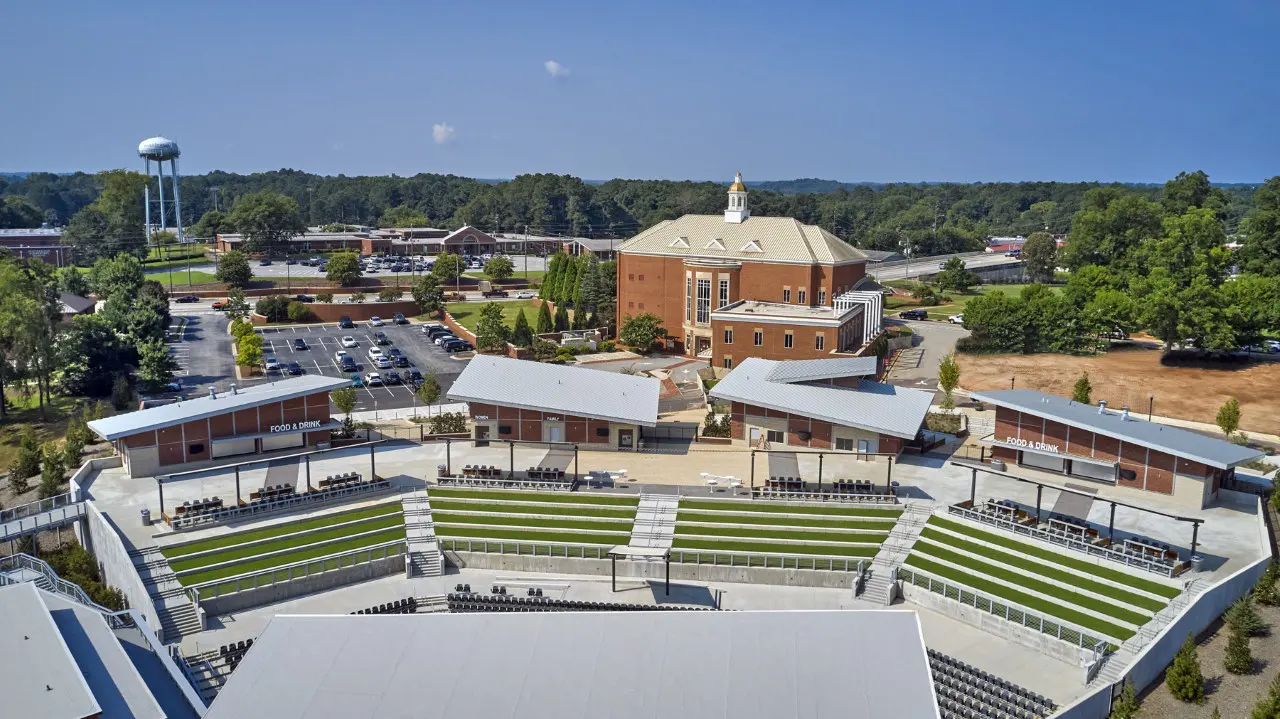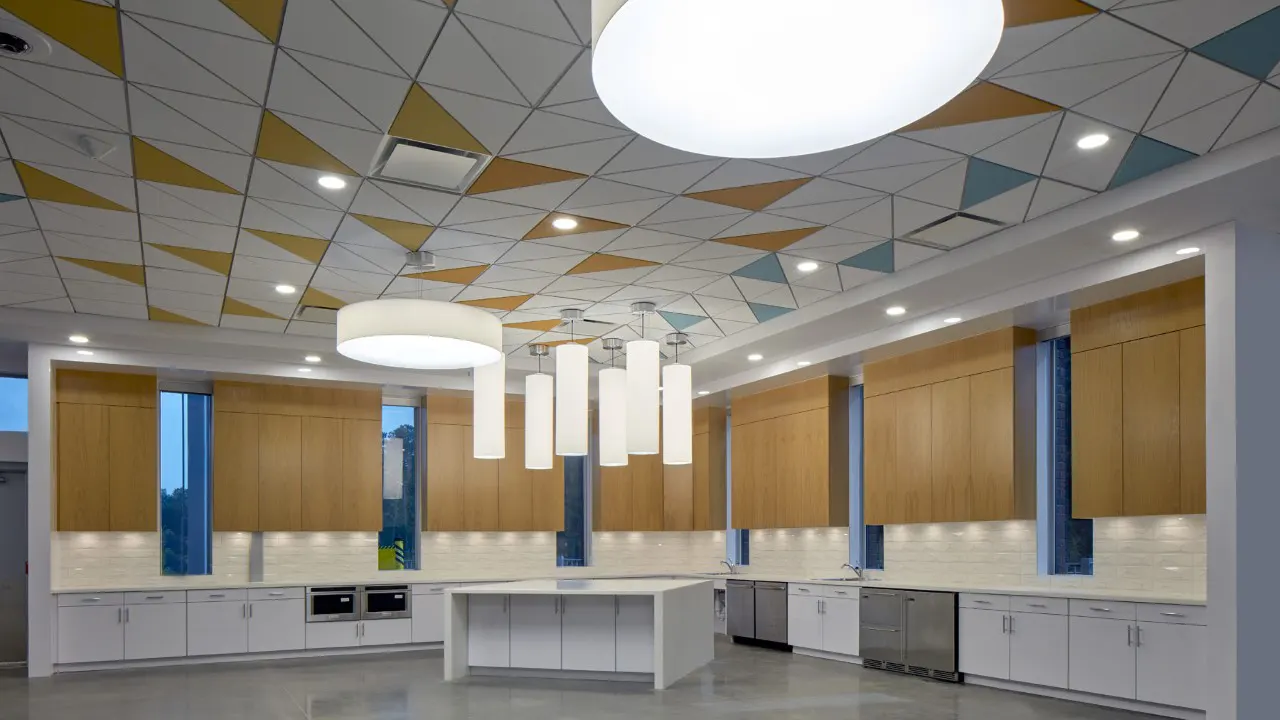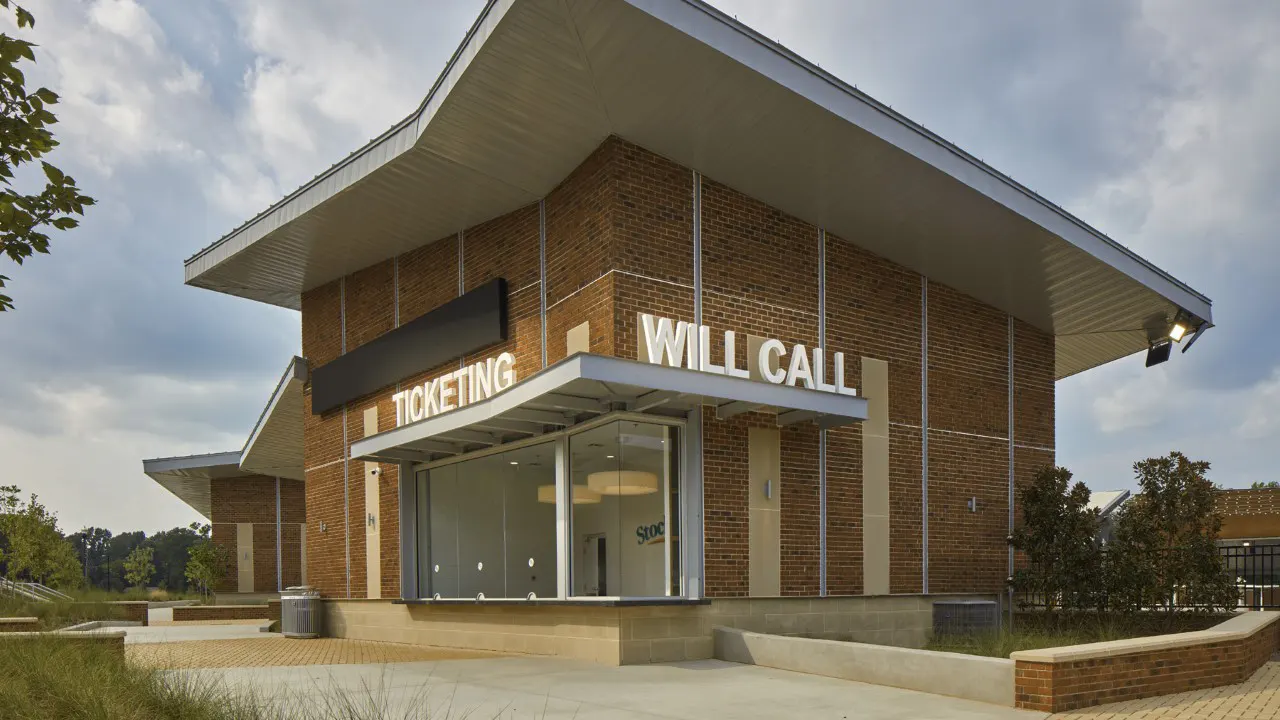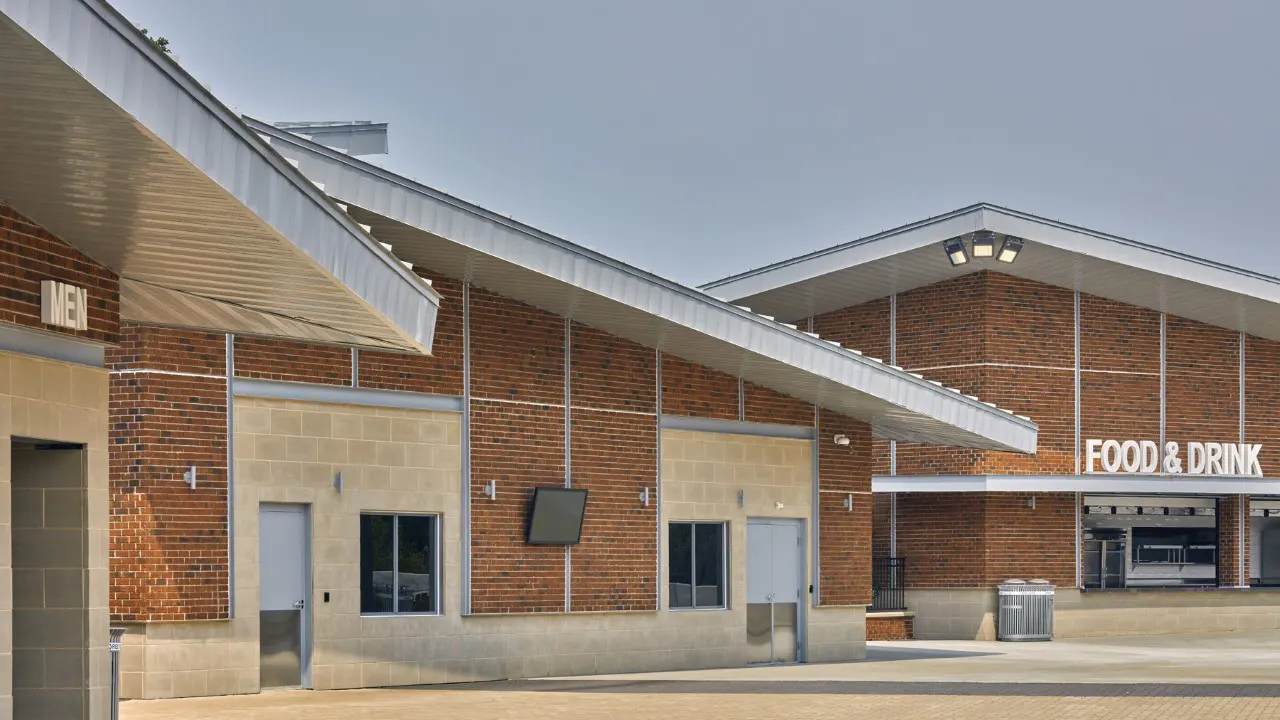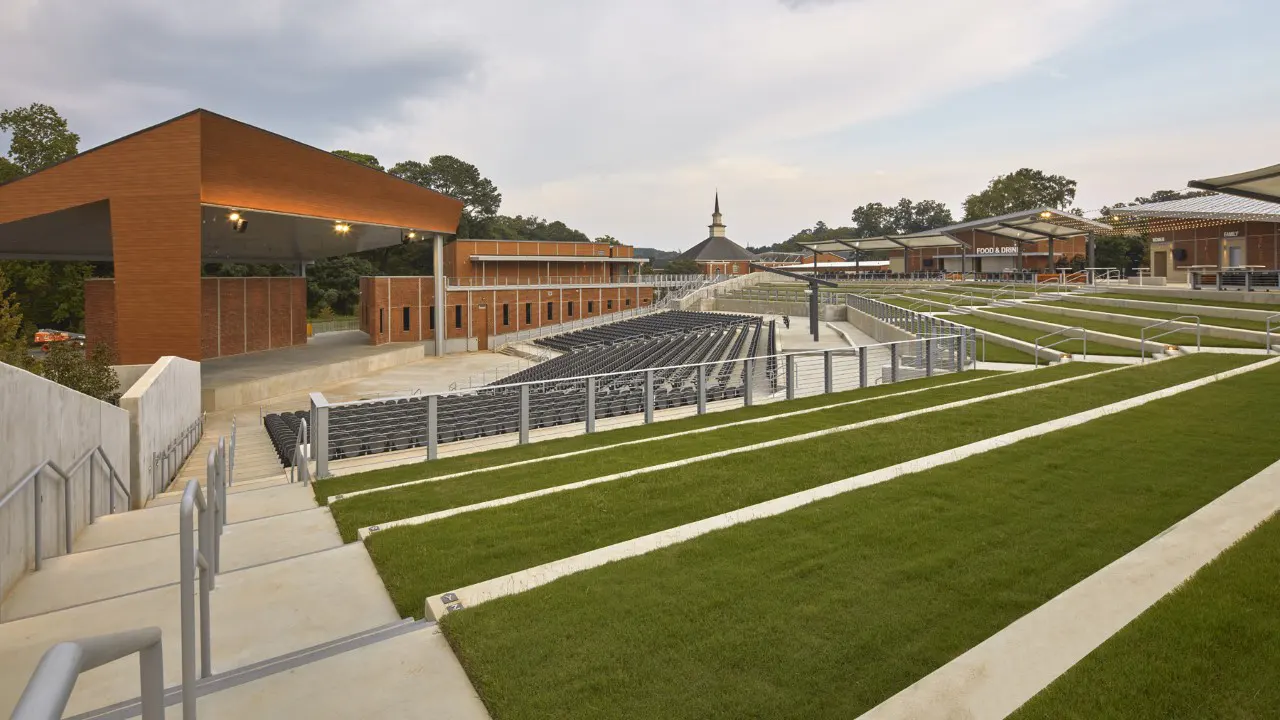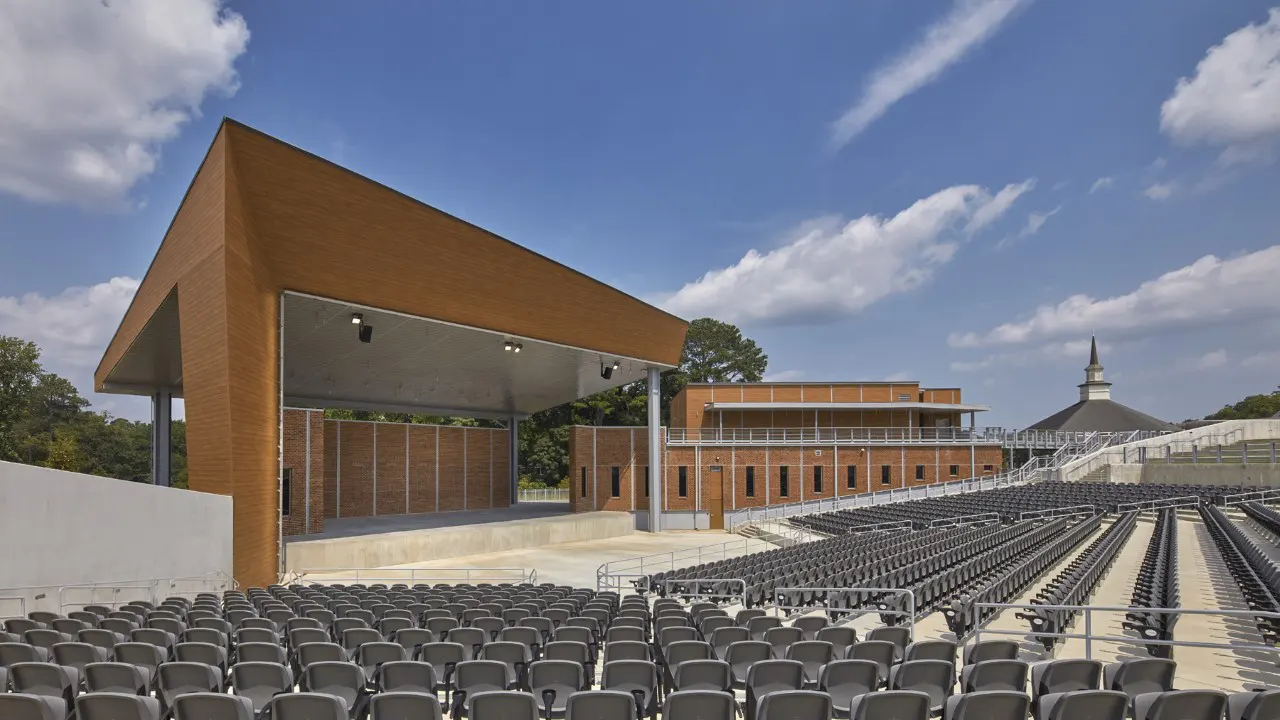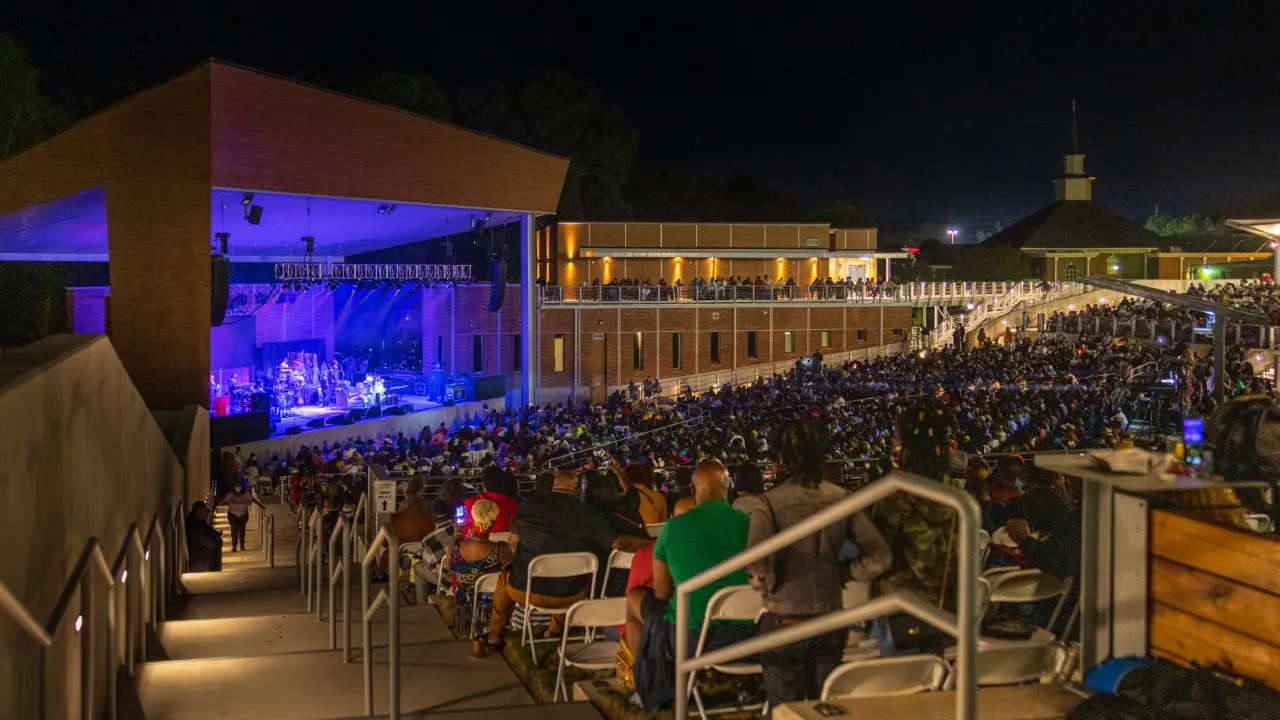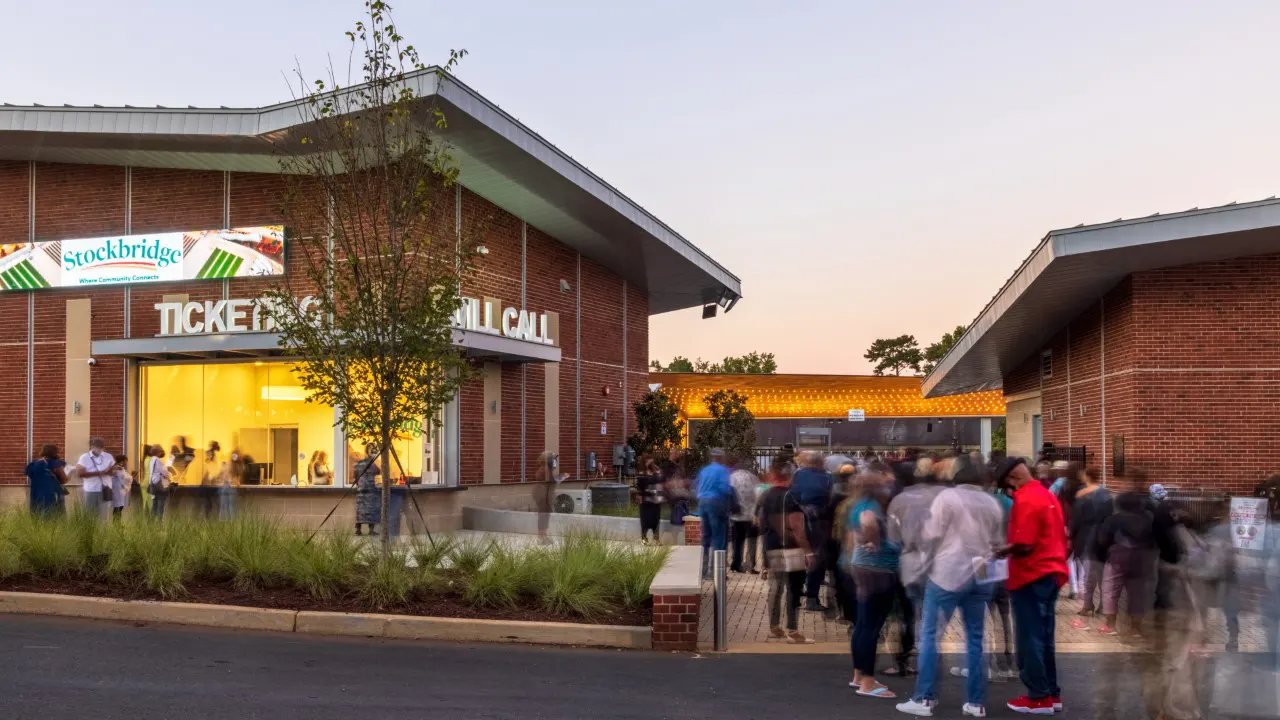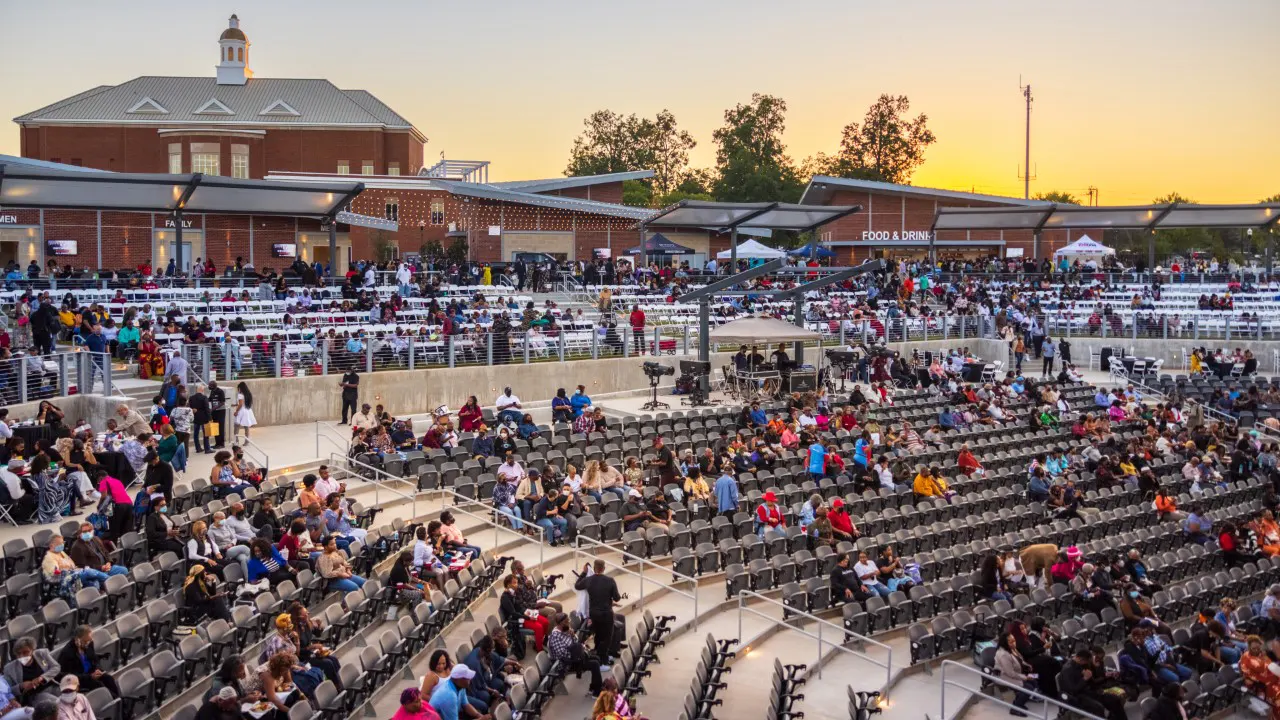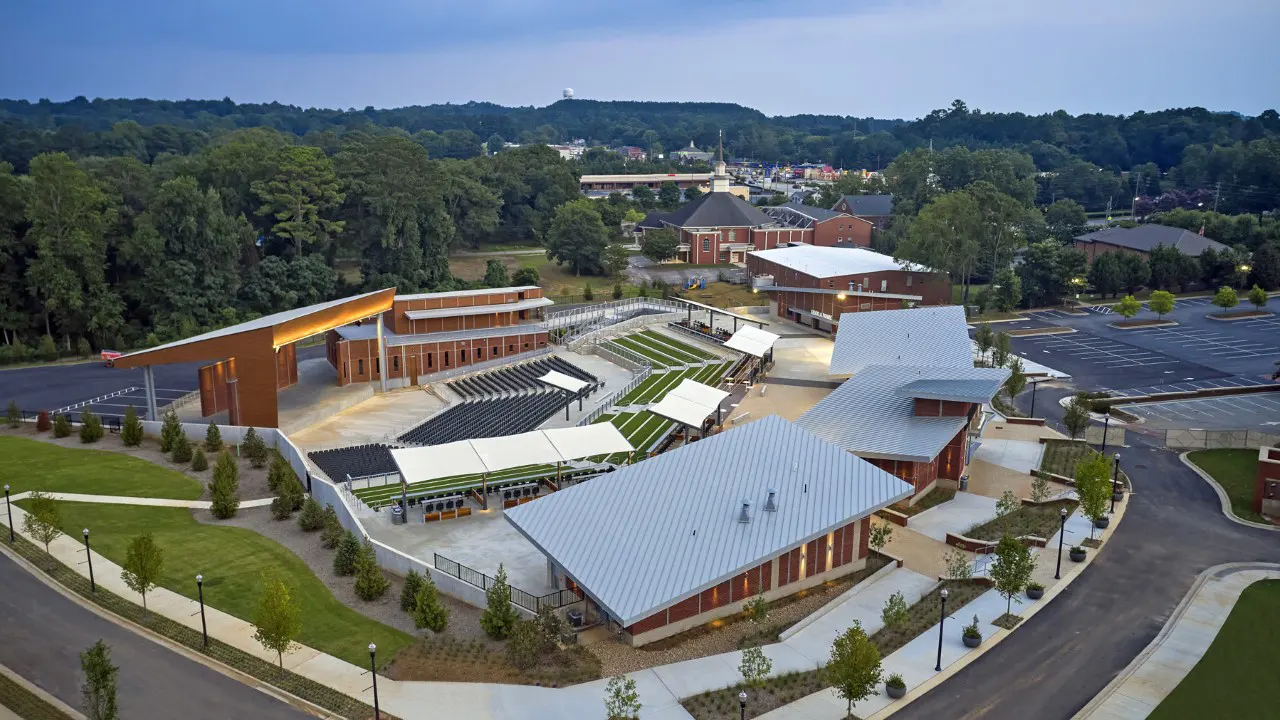 Client: City of Stockbridge
Location: Atlanta, Georgia
Status: Construction Completed 2021
New construction of a 3,200 amphitheater

Infill downtown development of the City Center

Design intend to provide a unique and striking space that blends with the traditional design of the City Hall

2022 Atlanta Regional Commission – Regional Excellence Awards -Livable Center Award for Stockbridge Amphitheater and Park
Description:
In 2012 a Livable Centers Initiative Study was completed for the City of Stockbridge Downtown Area. This study planned for a vibrant infill mixed-use Town Center at the corner of North Henry Boulevard and East Atlanta Road. The focal point of the Town Center was a public greenspace that included  a City Amphitheater. In November of 2017, the City of Stockbridge engaged TSW to provide design service for the City Amphitheater to fulfill the vision of the LCI Study with a new public park, local street connector, streetscapes, outdoor event and gathering space, and parking for the Town Center.
The Amphitheater has been designed to be an extension of the public space around the City Hall, providing a public space to accommodate events from community theater to ticketed national shows. The Amphitheater will seat approximately 3,200 people in a variety of seating options, including table, lawn, and stadium seating. Unique elements of the Amphitheater include: VIP boxes, perimeter ribbon buildings containing concession space, ticketing office and will call, and restrooms. The stage support functions are contained in a linear foreground building that complements the angular stage roof forms and provides a second story view of events and performances. The materials and forms of the Amphitheater create a unique and striking space that fits comfortably with the traditional design of the adjacent City Hall and public spaces.
Sustainability is a key project goal. Parking, sidewalks, and public spaces have been designed with a fluid intermix between hardscape and landscape to create an organic and comfortable flow for people using the public space and Amphitheater. Bioswales and retention ponds have been creatively incorporated to provide an attractive landscape and a public space with a walking trail. The retention ponds have been designed to carry additional retention for future mixed-use development around the Amphitheater. The building's design is focused on creating a project with low maintenance and longevity. Creative uses of brick, precast concrete, and high-density resin siding that will never require painting were used to provide a unique aesthetic with an ageless quality; the hope being the Amphitheater will be usable for 100 years.
The Stockbridge Amphitheater and Park works with the natural landscape forms of the site. The ground behind the Stockbridge City Hall steeply slopes down to a natural stream. Steep sloped sites can be challenging for universal accessible park design, but it is ideal for the creation of an Amphitheater. The Amphitheater was also situated closer to the main arterial street of North Henry Boulevard with park space providing a buffer between the Amphitheater and the single-family homes to the north of the project.