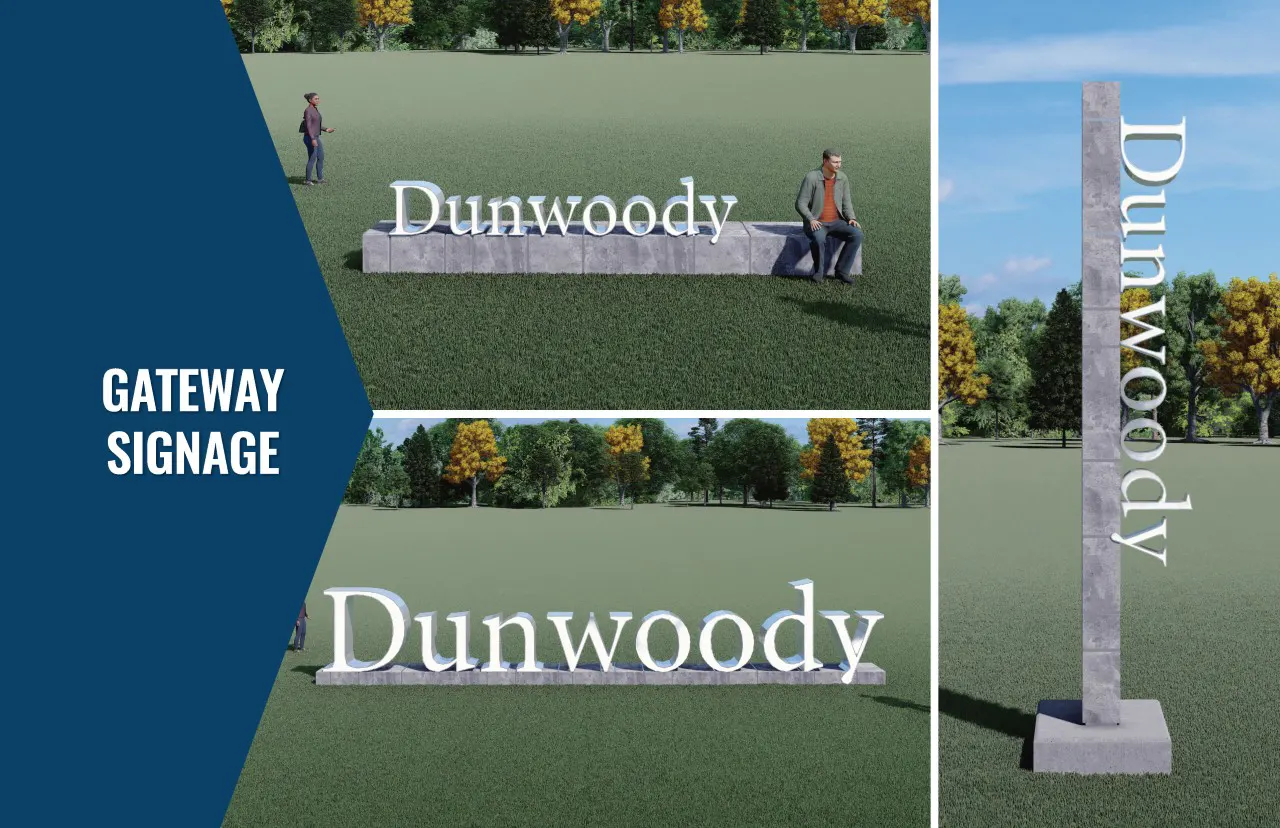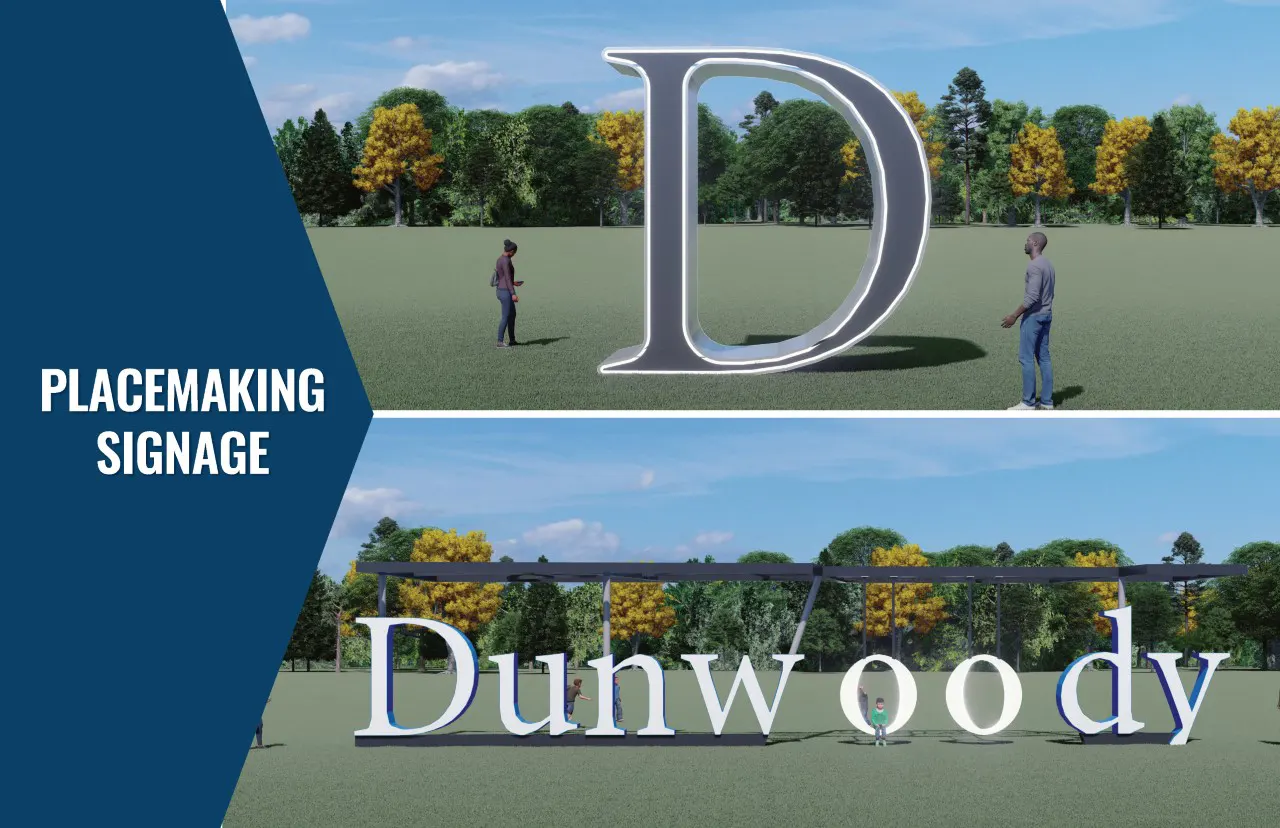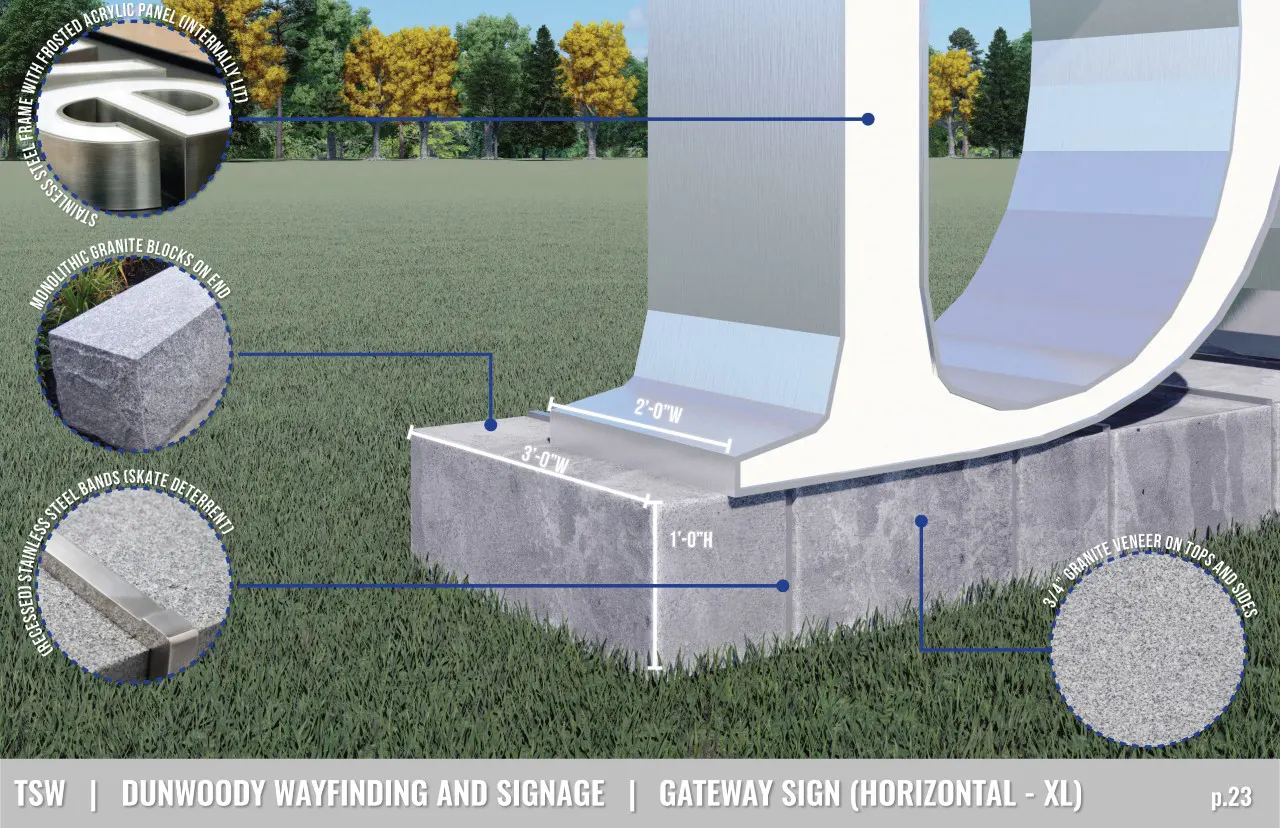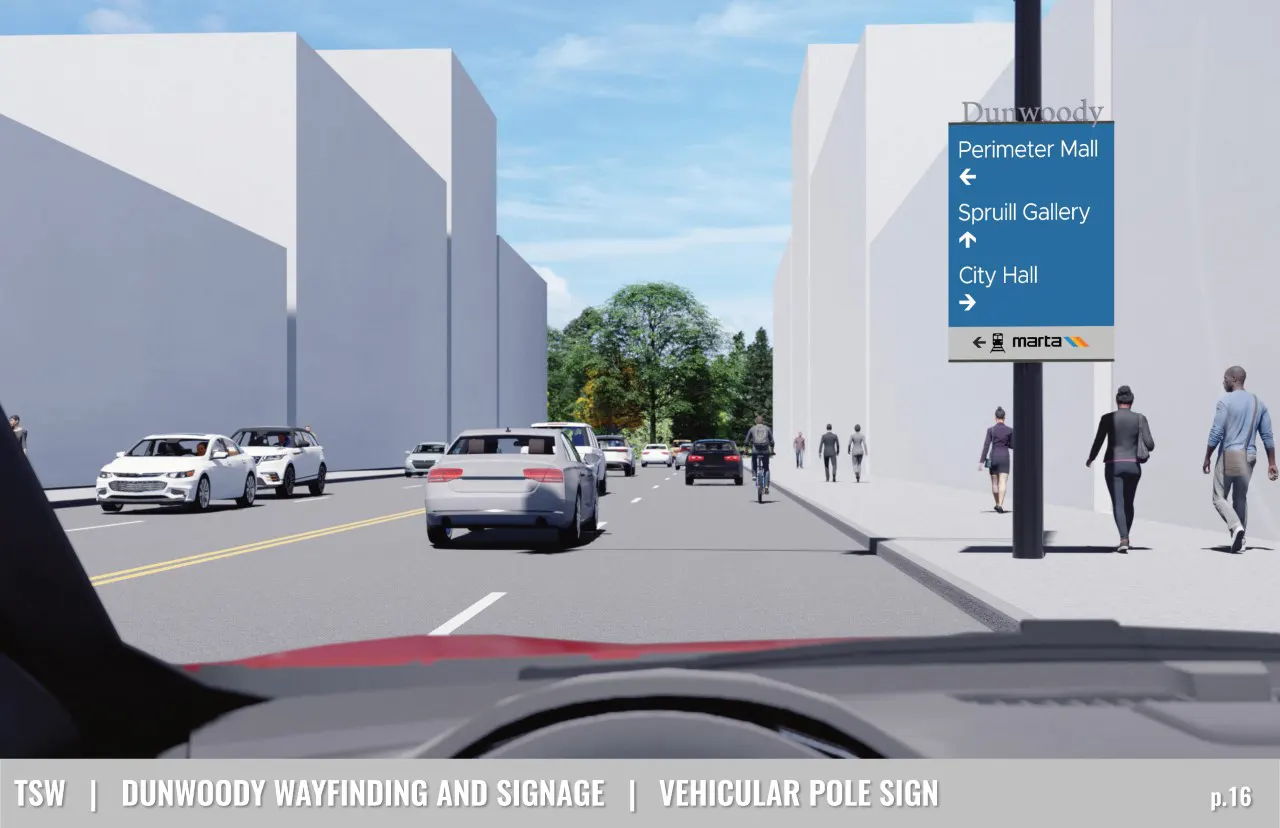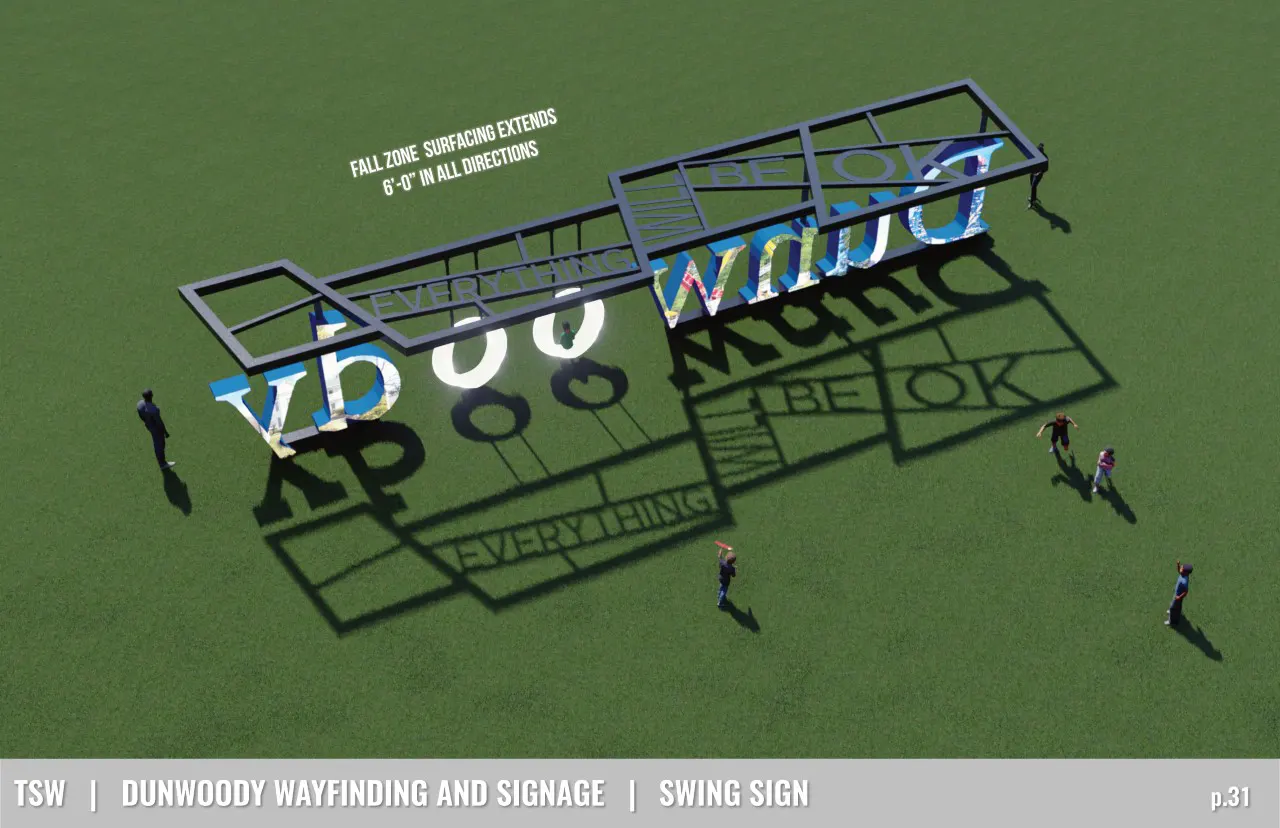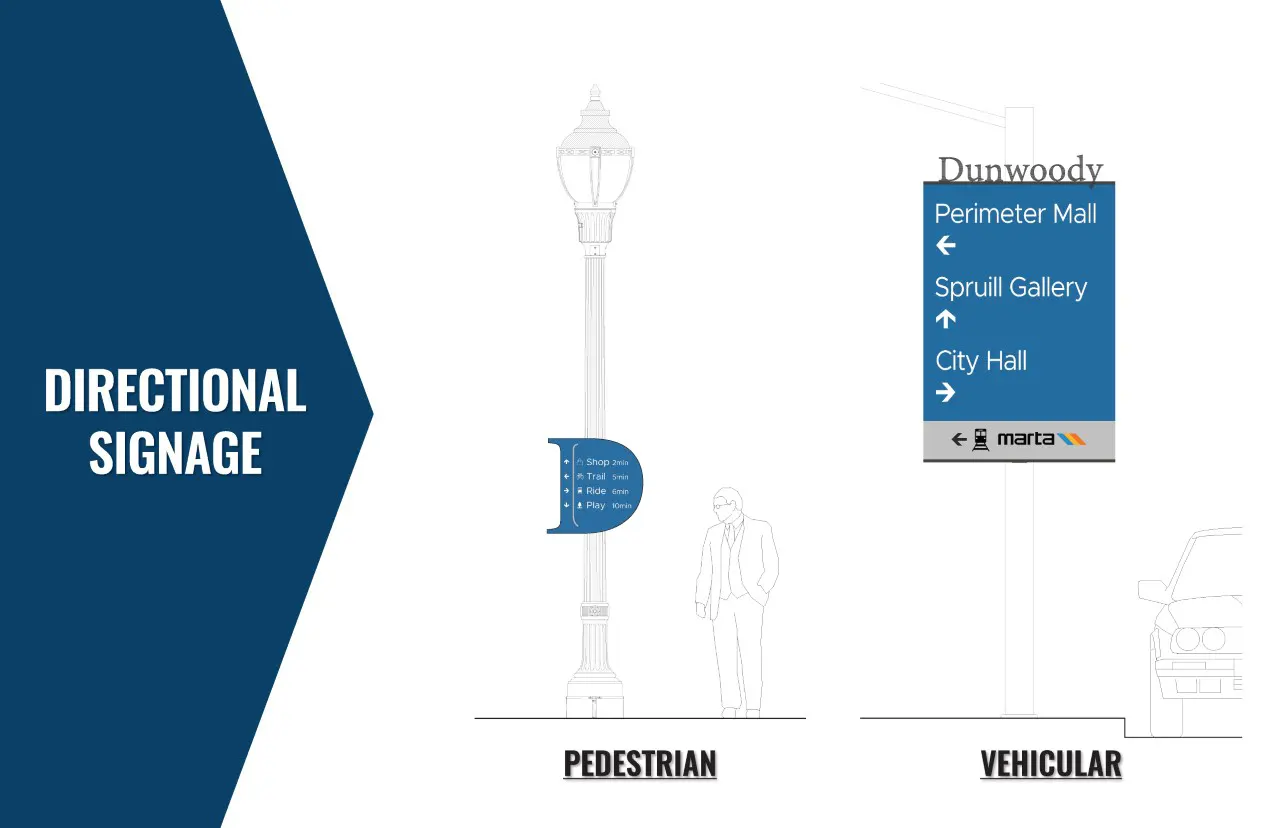 Dunwoody Wayfinding and Gateway Signage
Description:
TSW's Landscape Architecture Studio was retained by Discover Dunwoody in 2019 to develop design and specifications for all of the Dunwoody Wayfinding and Gateway Signage, as well as identifying signage types and locations. The goal of the project was to create a comprehensive and cohesive wayfinding system that would help visitors navigate the city with ease.
One of the first tasks that TSW was tasked with was reviewing previous wayfinding and signage plans that were started but not completed, and to make recommendations for updates and revisions. This involved analyzing the existing signage system and identifying areas for improvement, such as inconsistencies in design, typography, and layout. Based on this analysis, TSW made recommendations for changes to the existing system to create a more cohesive and user-friendly experience for visitors.
Another important aspect of the project was identifying the location, terminology, and types of signs needed for the city. TSW conducted a thorough analysis of the city's layout and key destinations, such as landmarks, parks, and shopping areas, to determine the most effective locations for wayfinding signs. The team also made recommendations for the types of signs needed, such as directional signs, street signs, and informational signs, as well as the terminology to be used on the signs.
Once the locations and types of signs were determined, TSW prepared schematic design options for each of the various sign types to be implemented. This included creating detailed drawings and renderings of the signs, as well as specifications for materials, colors, and typography. TSW also developed a statement of probable cost for fabrication, installation, and maintenance for each of the schematic design options, to ensure that the project is within budget.
Throughout the project, TSW led an intensive stakeholder input process to gather feedback and guidance from key stakeholders such as city officials, residents, and business owners. This helped to ensure that the final design reflected the needs and desires of the community, and that the final Dunwoody Wayfinding and Gateway Signage system would be well-received by the community.
The project is currently underway and is expected to be completed in the near future. It is an example of how TSW's approach to wayfinding projects, which includes a comprehensive analysis of the current situation, stakeholder engagement and the development of design options that are both functional and visually pleasing.