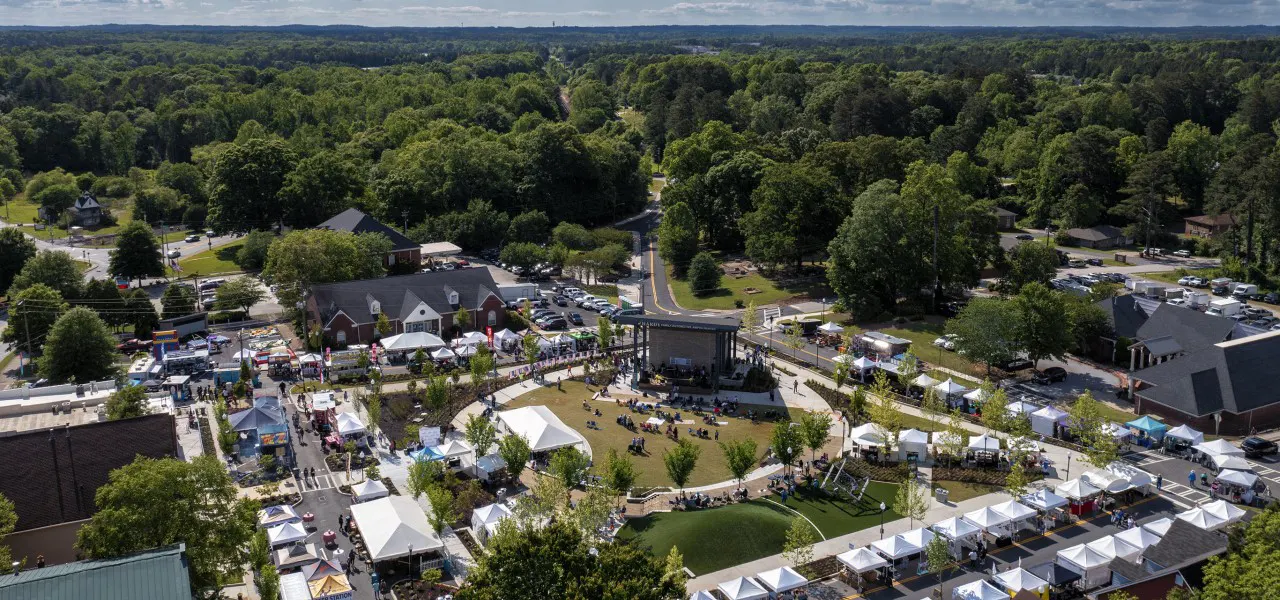 Last weekend, the City of Powder Springs hosted the Bringing the Sea to Powder Springs Seafood Festival at Thurman Springs Park, which also served as the grand opening of the park. TSW worked with the City and community to design the park from concept to construction documents, and although it was completed in 2020, the pandemic led to the cancellation of a grand opening celebration and a summer concert series.
The $4.1 million downtown park, located at 4485 Pine View Drive, across from the city's Community Development building, was named Thurman Springs Park to honor Mayor Al Thurman, who is in his second term after previously serving more than a decade on the City Council. The park features the Hardy Family Automotive Amphitheater, built-in seating, tables and chairs, a Ping-Pong table, children's climbing structure, greenspace, and splash pad.
Check out pictures from the events, which included fresh seafood and other food options, arts and crafts booths, and live music.