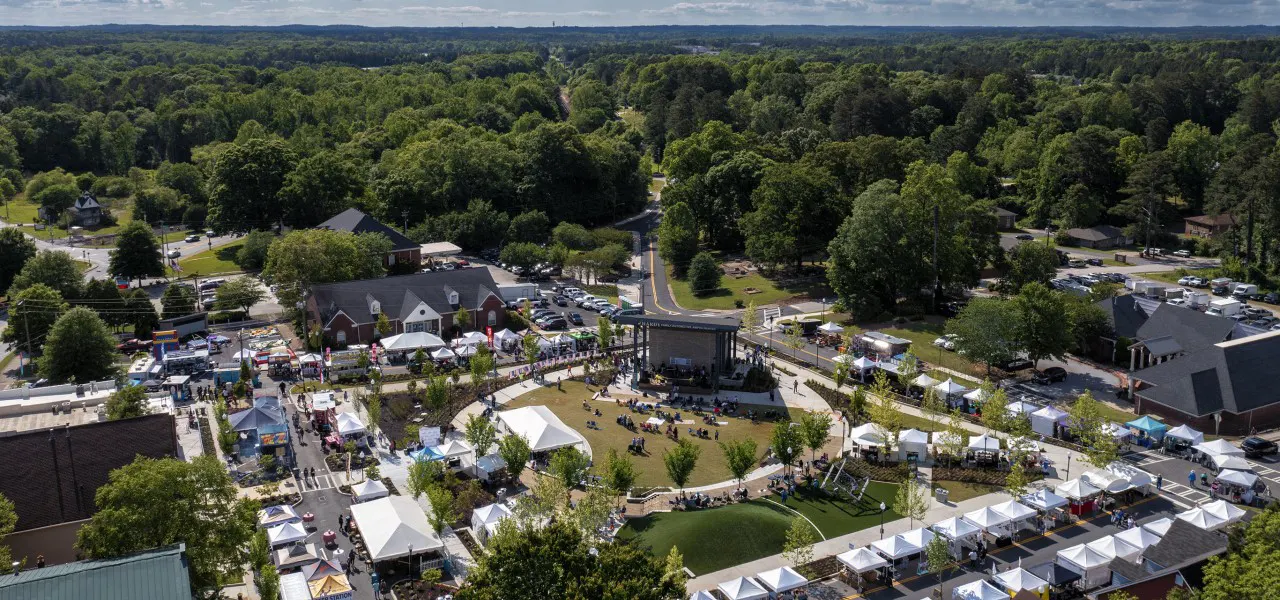 The City of Powder Springs recently held the Bringing the Sea to Powder Springs Seafood Festival, marking the grand opening of the newly designed Thurman Springs Park. This park, designed by the architecture, planning, and landscape architecture firm TSW, was completed in 2020 at a cost of $4.1 million and is a beautiful addition to the community. The park was named in honor of Mayor Al Thurman, who has served the city for over a decade and is currently in his second term as mayor.
The park offers a variety of exciting amenities for residents to enjoy, including the Hardy Family Automotive Amphitheater, built-in seating, tables and chairs, a Ping-Pong table, a children's climbing structure, green spaces, and a splash pad. These amenities offer something for everyone and make the park a wonderful place for residents to relax, play, and enjoy the outdoors.
The Seafood Festival was a true celebration of the park's opening and attracted many visitors who enjoyed fresh seafood, arts and crafts booths, and live music. The festival was a fantastic opportunity for the community to come together and experience all that the new park has to offer. Pictures from the event show the excitement and joy of the community as they explored the park and participated in the festival activities.
In addition to the Seafood Festival, the city of Powder Springs has plans to host a variety of events and activities in the new park throughout the year. These events will bring the community together and provide residents with a great place to gather, socialize, and have fun. The park will also serve as a source of pride for the community, and it will be a testament to the city's commitment to providing its residents with high-quality public spaces.
The Bringing the Sea to Powder Springs Seafood Festival was a huge success, and the new Thurman Springs Park is sure to be a beloved and well-used addition to the community for many years to come. The park provides residents with a great place to relax, play, and enjoy the outdoors, and it will undoubtedly be a source of pride and enjoyment for the entire city of Powder Springs.
Powder Springs Town Green Grand Opening.