The Kimpton Sylvan Hotel Award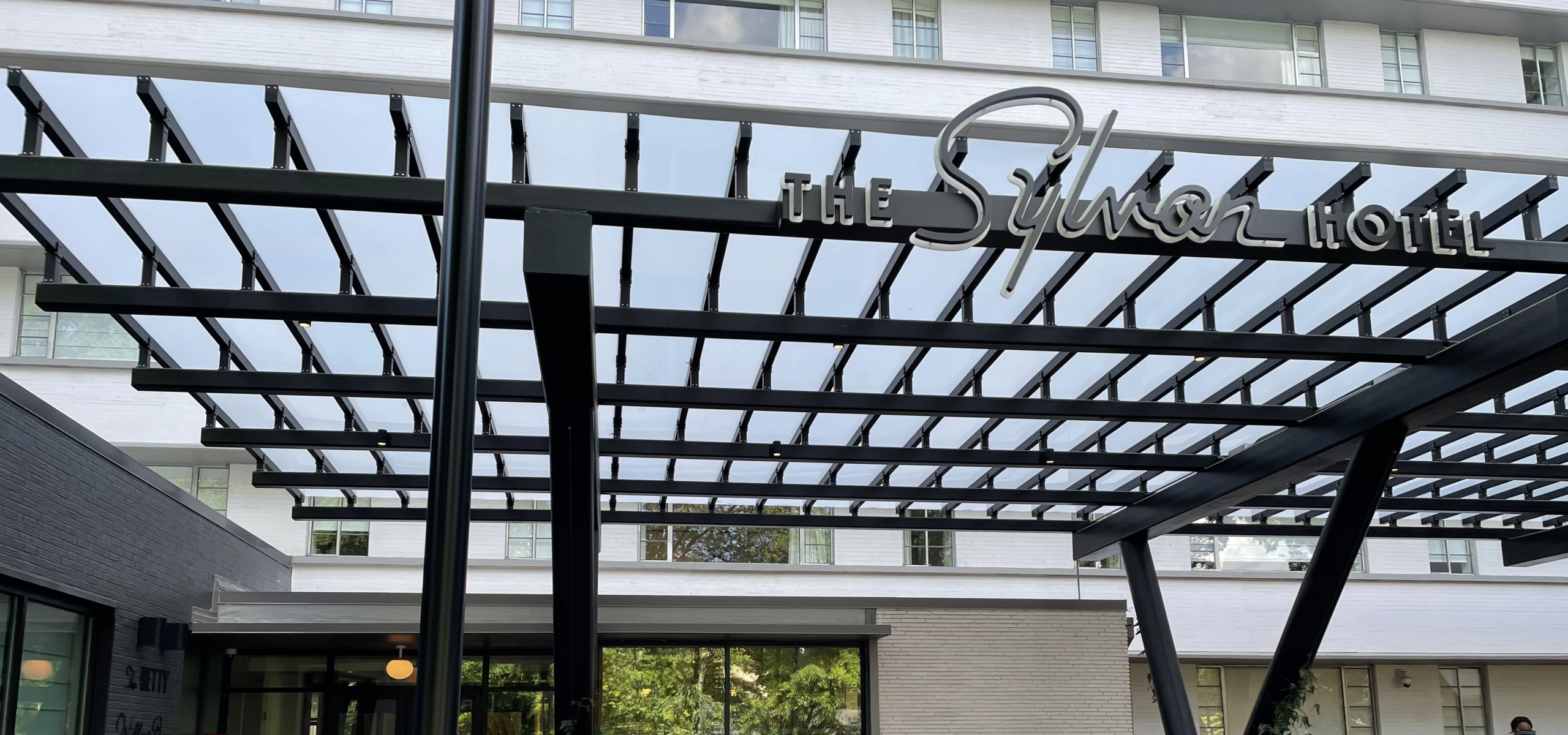 The Kimpton Sylvan Hotel recently received a prestigious award for its rehabilitation work. The Georgia Trust for Historic Preservation honored the hotel with its 2022 Preservation Award for Excellence in Rehabilitation. The hotel, which is located in the heart of Buckhead, was originally constructed in the early 1950s as apartments. It later became condominiums and is now a 216-room boutique hotel. The rehabilitation project was a collaborative effort between several firms, with TSW providing landscape architecture services, including designing the entrance, courtyards, and pool area. The architecture firm Stevens & Wilkinson played a key role in the project, transforming the building back to its mid-century style.
The rehabilitation of the Kimpton Sylvan Hotel was a challenging project as it required not only bringing the building up to current codes and standards, but also preserving its historical significance. The project team worked closely with the Georgia Trust for Historic Preservation to ensure that the building's original character was maintained while also incorporating modern amenities and technology. The result is a beautifully restored building that seamlessly blends the past and present.
The landscape architecture services provided by TSW were an important part of the overall rehabilitation project. The firm designed the entrance to the hotel, which sets the tone for the entire property. The entrance design is a modern interpretation of the building's mid-century style and includes a grand stairway and water feature. The courtyards and pool area were also designed to complement the building's style and provide guests with a relaxing outdoor space to enjoy.
The Kimpton Sylvan Hotel's rehabilitation project is a shining example of how historic preservation and modern design can work together to create beautiful and functional spaces. The hotel's award for excellence in rehabilitation is a testament to the hard work and dedication of the project team, and the success of their efforts in preserving the building's historical significance while also providing guests with a comfortable and modern place to stay.
It is not only the building that is important but also the surrounding landscape, TSW's work in this project highlights how landscape architecture can play an important role in the overall rehabilitation project, by providing guests with a beautiful outdoor spaces that complement the building's style and creating a sense of place. The Kimpton Sylvan Hotel's landscape design is not only functional but also aesthetic, that is a great example of how landscape can contribute to the overall design and experience of a place.