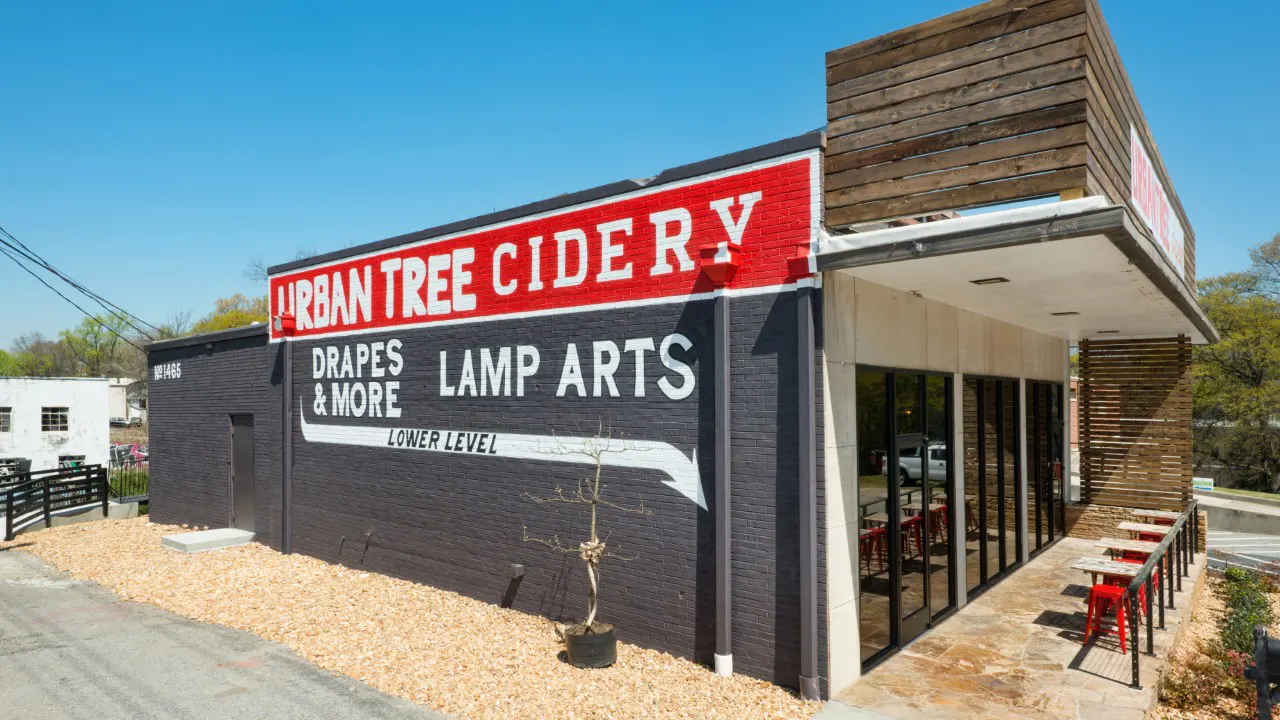 Urban Tree Cidery has recently opened in Atlanta, Georgia. It is the city's first cidery, serving hard cider made from Georgia-grown apples. The Urban Tree Cidery is located off Howell Mill Road and features both an indoor and outdoor space for visitors to enjoy their products. Visitors can sample different varieties of hard cider, tour the production facilities, and even purchase bottles of their favorite flavors to take home.
The cidery's interior and exterior design were handled by TSW's Architecture Studio, who worked on the renovations to give the space a unique and inviting atmosphere. The cidery's interior design features a mix of rustic and modern elements, including exposed brick walls, wooden beams, and sleek metal fixtures. The outdoor space includes a large patio area with plenty of seating, fire pits, and string lights for ambiance.
The Planning Studio at TSW also assisted with the special administrative permit process for the cidery. Obtaining a special administrative permit involves navigating the complex regulations and policies surrounding land use and development in a specific area. The Planning Studio at TSW was able to assist Urban Tree Cidery in securing the necessary permits to operate in their chosen location.
The opening of Urban Tree Cidery is a welcome addition to Atlanta's thriving food and beverage scene. The demand for craft beverages has been on the rise in recent years, and the cidery's focus on using locally-sourced ingredients adds to its appeal. TSW's involvement in the project highlights the firm's expertise in both architecture and planning, making it a valuable resource for businesses looking to establish themselves in Atlanta and beyond.
Overall, the Urban Tree Cidery serves as an example of how businesses and design firms can work together to create unique and inviting spaces that cater to the growing demand for craft food and beverage experiences. With TSW's help, Urban Tree Cidery was able to navigate the complex process of obtaining a special administrative permit, as well as create a space that reflects the company's focus on using locally-sourced ingredients. The opening of Urban Tree Cidery is an exciting development for Atlanta's culinary scene and highlights the city's commitment to supporting local businesses.
Check out recent photos below and click here for an article on NPR.